Home Donate Search Gallery Reviews How-To Books Links Workshops About Contact

Today's Updates RSS Hot Deals
all © 2014 KenRockwell.com. All rights reserved. Ryan Katie

Nikon: D810 D750 D610 D7100 Lenses Canon: 5D Mk III 6D 7D II Lenses
Reviews: Fuji LEICA Contax Zeiss Sony Minolta Olympus Pentax
Recommended Cameras How to Take Better Pictures random
Facebook Twitter Video Tutorials
Amazon Deal: Spend $100 in Camera Gift Cards at Amazon, and get an additional $25 to spend on qualifying digital cameras. Ends Wednesday, Nov. 26 at midnight.
BLACK FRIDAY: Amazon's Black Friday Deals. open now!
BLACK FRIDAY: B&H's Black Friday & Holiday deals. open now!
24 November 2014, Monday
NEW: BLACK FRIDAY: Amazon's Black Friday camera and electronic deals. open now!
NEW: Adorama Shipping Deal: Adorama is now offering free expedited shipping (1-3 days) on orders over $49 !!! Most items qualify.
NEW: How to develop color slide film at home.
Times Square at dusk. Nikon F100, Nikon 20/2.8D, Fuji Velvia. bigger.
Many thanks to my friend Dr. Tony Santo for sharing this.
Personally I mail my E-6, C-41 and B&W to North Coast Photo, and for our do-it-yourselfers, Dr. Santo has finally done all the research and shared it with us.
You can get all the Jobo gear you need at eBay.
Film versus Digital, which just like the age-old rock versus disco dilemma, really depends on your own personal taste. You have to ask yourself what you want to do with your photos. If you want digital images for facebook, web and email, by all means shoot it on digital.
If you want B&W fibre-based prints, shoot film.
If you want a film-look effect, shoot film. Nothing looks like film except film.
For most people, digital is easier and cleaner — but if you're an artist, shoot whatever gives you your look. There is no absolute best; today, it all depends on your taste — just like rock versus disco.
Here's the coolest thing I do with my film shots: project them! Ever since the 1970s I've been projecting my slides big, and most people have no idea how awesome it is to see your original film projected 10 feet wide or more with full resolution.
If you want resolution, don't forget that most projectors and computer and mobile screens have only a megapixel or two, and all the other pixels are simply thrown away. Even my 30" Apple Cinema Display has only 4 megapixels. There is no way to display all the pixels from modern DSLR other than to make prints many feet wide; even the world's highest-resolution computer sold to the public, the Apple iMac with 5K Retina Display, has less than 15 megapixels in its awesome display.
22 November 2014, Saturday

Nikon 300mm f/4 AF-S.
NEW: Nikon 300mm f/4 AF-S Review.
A fantastically good lens, but much bigger and heavier than zooms.
21 November 2014, Friday
DEAL: Tascam DR-44WL 4-Channel Portable Recorder with Audio-Technica ATH-M30x Headphones: $299.99 + free 2-day shipping.
DEAL: Tascam DR-22WL 2-Channel Portable Recorder with Audio-Technica ATH-M30x Headphones: $169.00 + free 2-day shipping.
20 November 2014, Thursday
I so love my X100S
My Fuji X100T is on its way to me, but my old X100S (and X100) still rock.
Here's a typical example of how it just does everything for me to make my snap look great:
Ryan at dinner at UTC. (Fuji X100S, flash ON, Auto Dynamic range 200%, f/2 at 1/125 at Auto ISO 2,500, Perfectly Clear V2.) bigger.
The key here is that I get these shots every time, fully automatically. I didn't have to twiddle with my white balance or exposure or lighting ratios or special light modifiers or flash fill level or ISO or anything. I leave it all on AUTO and it just gets my shot right the first time, every time. The built-in flash is the smartest flash I've ever used, far better than any DSLR when it comes to always adding the perfect amount of fill in any conditions, n0t just daylight.
I also love Perfectly Clear. It took an already great-looking shot, and lightened Ryan's face and brightened his eyes all automatically. One click, not two, in Perfectly Clear and I was done and on to the next project.
The latest version of Perfectly Clear adds two preset Portrait options. The first, used above, is for all people and just makes everything look better. The second portrait options pushes it, and starts smoothing out skin and making fat people look skinner etc. The key is that each just works; you never have to tell it what face is where or anything; one click and you're done.
Yay!
19 November 2014, Wednesday
BLACK FRIDAY: Amazon's Black Friday Deals.
BLACK FRIDAY: B&H's Black Friday & Holiday deals.
DEAL: Nikon D3100 with 18-55 VR for $329.95 with free shipping. (refurbished)
DEAL: Nikon D3300 for $546.95 with lens and free shipping!!!
DEAL: Nikon D5200 for $429.95 with free US shipping (refurbished)
DEAL: Nikon D7100 for $819. (refurbished)
DEAL: Canon S110 for $250.
DEALS! Canon's best lenses on sale.
This is how and when I've bought my Canon lenses: when they go on sale as they are now.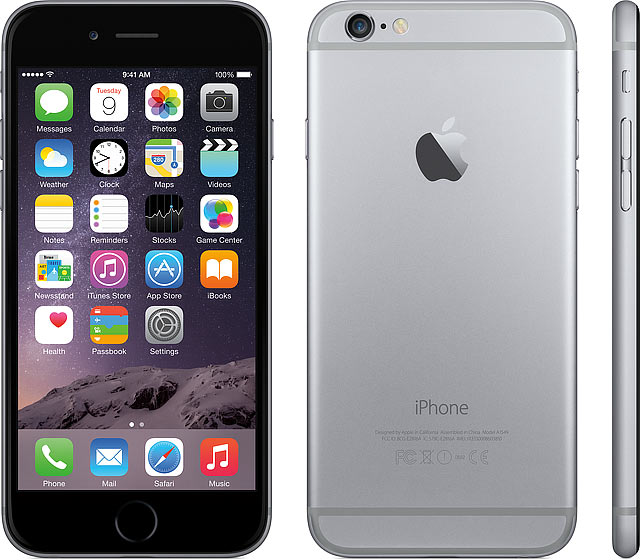 Apple iPhone 6 Plus.
NEW: Apple iPhone 6 Plus Review.
As you saw in my Yosemite gallery, a great camera as well as everything else.
Beyerdynamic A200p.
NEW: Beyerdynamic A200p Review.
A postage-stamp sized audio DAC and headphone amp.
15 November 2014, Saturday
Weekend Reviews
Since I'm off this weekend, here are some headphone reviews for your enjoyment.
I have a slew of 180mmm, 300mm and 400mm lenses on deck for review hopefully next week.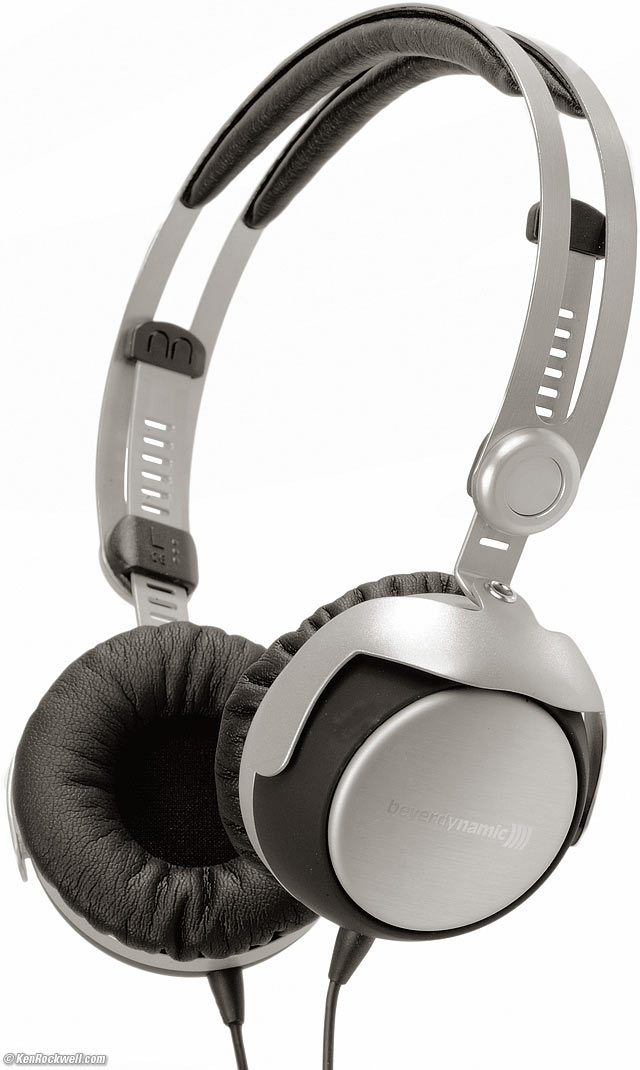 Beyerdynamic T51i.
NEW: Beyerdynamic T51i Review.
Brand new, and now the world's best portable headphones.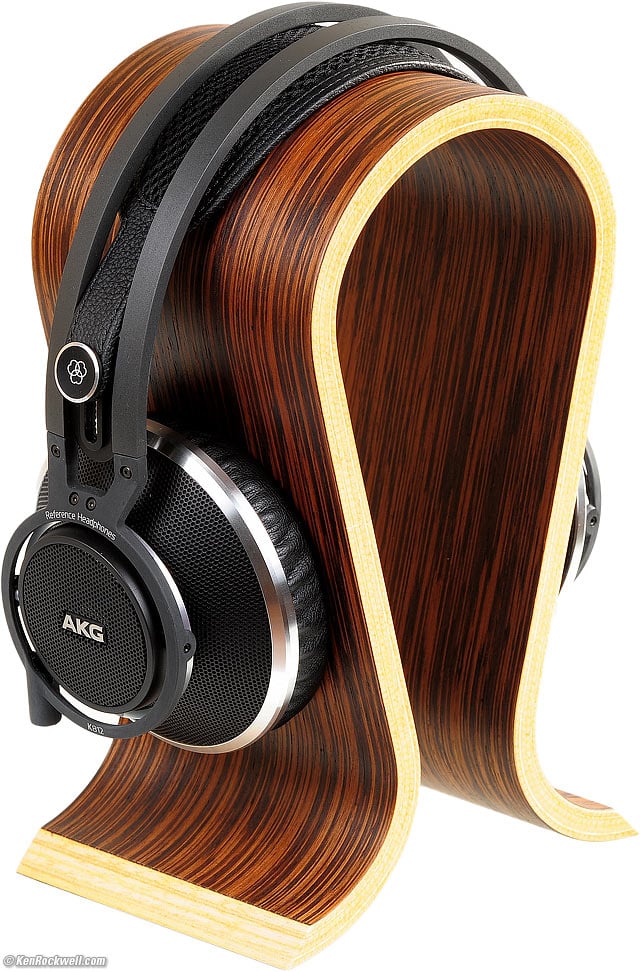 AKG K812.
NEW: AKG K812 Review.
13 November 2014, Thursday
Erratum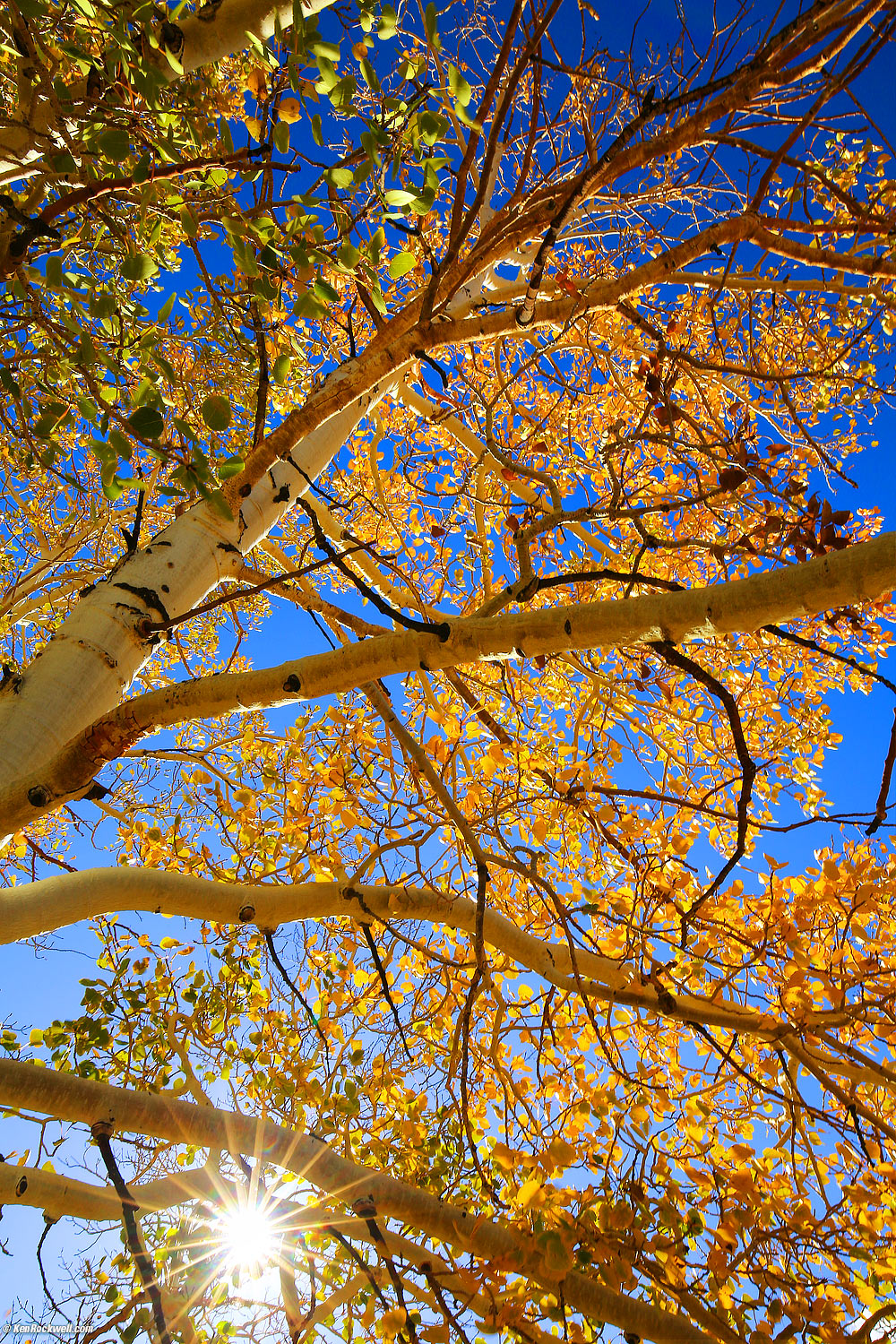 Sunstar in Aspens above Bridgeport, 19 October 2014, 4:20 PM. (Canon 5D Mark III, Canon EF 16-35mm f/4 L IS at 24mm, f/22 at 1/30 hand-held at ISO 100, Athentech Perfectly Clear v2.)
In my Photographs from The Yosemite and Eastern Sierra monograph, I incorrectly referred to my Canon EF 16-35mm f/2.8 L II.
Of course I didn't bring my 16-35/2.8, as it's a news, sports and action lens.
In fact, I brought my Canon EF 16-35mm f/4 L IS, which is a nature and landscape lens.
The difference is that the f/2.8 II lens is faster, but much less sharp in the corners at wider apertures than the f/4 IS. The f/4 IS, Canon's sharpest ultrawide ever, is for nature and landscapes, while the f/2.8 II is a fast, tough newsman's lens.
We need to own both if we shoot both kinds of assignments, but of course only carry one at a time.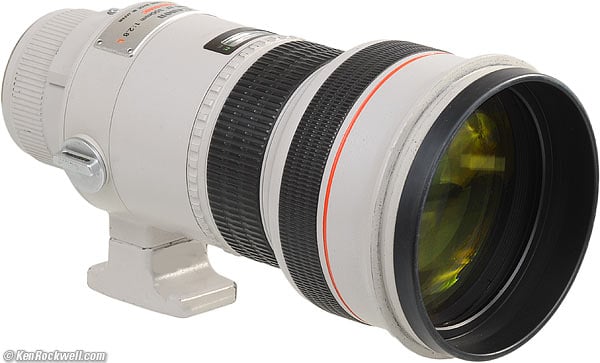 Canon EF 300mm f/2.8 L.
UPDATED: Canon 300mm f/2.8 L Review.
After shooting it in Yosemite, I've added a lot to my review of the Canon EF 300mm f/2.8 L.
11 November 2014, Veteran's Day
Canon EF 100-400mm L IS II.
NEW: Canon 100-400mm IS L II Review.
Canon updates its superb 100-400mm IS from a push-pull to a rotary zoom, adds much closer focussing and greatly improves its Image Stabilization.
08 November 2014, Saturday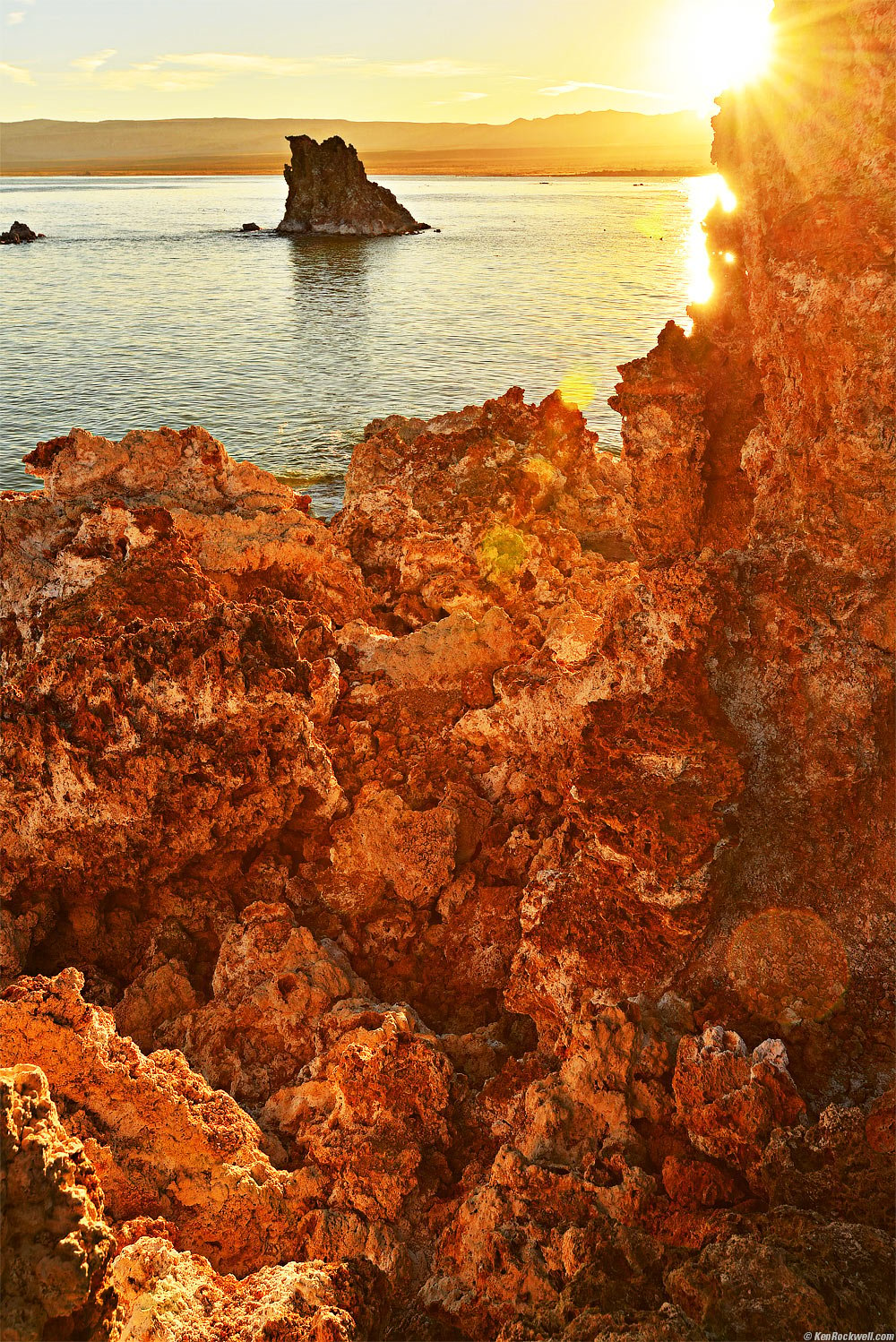 NEW: Photographs from The Yosemite and Eastern Sierra.
Some of what I did last month.
05 November 2014, Wednesday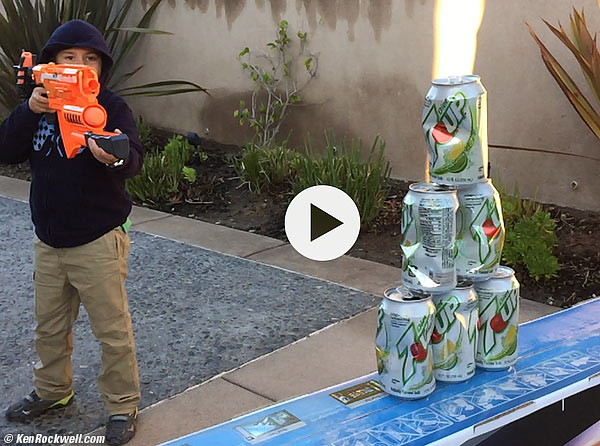 LIVE VIDEO: Ryan bombs the top can. (Nerf Elite 2-in-1 Demolisher, iPhone 6 Plus emailed Slo-Mo 240 FPS video.)
The iPhone 6 Plus not only makes great slo-mo video, it's trivial to edit it as seen above so the playback changes speed wherever we want it. In this case, it shifts from regular to slow and back again.
04 November 2014, Tuesday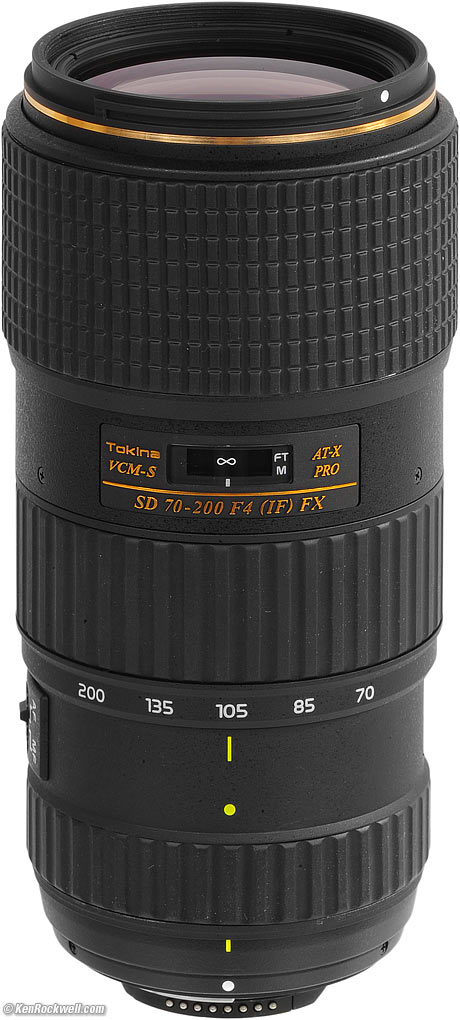 Tokina 70-200mm f/4 VR FX.
NEW: Tokina 70-200mm f/4 VR FX Review.
02 November 2014, Sunday
Reset your camera clocks!
While most of our Macs and iPhones etc. all reset themselves to standard time, our cameras rarely do.
Be sure to reset all of your digital cameras, since if you don't, it may be months from today until you realize it and you'll have the wrong time stamps on months worth of images.
What Was New in:
Help me help you
I support my growing family through this website, as crazy as it might seem.
If you find this as helpful as a book you might have had to buy or a workshop you may have had to take, feel free to help me continue helping everyone.
If you've gotten your gear through one of my links or helped otherwise, you're family. It's great people like you who allow me to keep adding to this site full-time. Thanks!
If you haven't helped yet, please do, and consider helping me with a gift of $5.00.
The biggest help is when you use any of these links when you get anything, regardless of the country in which you live. It costs you nothing, and is this site's, and thus my family's, biggest source of support. eBay is always a gamble, but all the other places always have the best prices and service, which is why I've used them since before this website existed. I recommend them all personally.
Thanks for reading!
Ken
Home Donate New Search Gallery How-To Books Links Workshops About Contact