Home Donate New Search Gallery Reviews How-To Books Links Workshops About Contact
Best Gifts for Photographers

June 2017 Better Pictures Nikon Canon Fuji LEICA All Reviews
Best Cameras Recommended Cameras
Introduction top
These are unique items that have really impressed me, as well as being great bargains. I have each of these for myself.
Every one of these is a stand-out item, extraordinary and unique and sure to delight anyone.
These are photography gear, as well as some general interest items sure to brighten up anyone's special day.
They're listed in order of decreasing price. Prices change day by day of course.
Click any picture for its detailed review, and click the other links for the best places to get them.
Each of these top ten gift ideas is a total winner.
Apple 5k iMac: $1,888
The Apple iMac with 5K Retina Display is the world's highest-resolution computer sold to the general public. I'd get it at B&H or get it at Amazon.
"5k" means it has more then 5,000 pixels across its monitor, over twice as many as an HDTV and more than even a 4k TV. It has a stunning 5,120 x 2,880 pixels.
Its bold, bright, sharp, contrasty and accurate display makes my 30" Cinema Display now look like it's a relic from the 1950s. Most people have no idea how incredible images will look on a 5k iMac until they see it for themselves. Even turned off, the ultra-black anti-reflection coated screen is stunning.
The 5k iMac has so much resolution that it obsoletes the concept of 100% magnification.
Photos look stunning on this computer. Even if your favorite photographer has a slew of computers, he'll love a 5k iMac. Nothing will make his photos look better.
Photos are incredible, and even text is now sharper and clearer than you've ever seen it on any computer.
I always get Apple's extended warranty, Apple Care. It always costs me a couple of hundred dollars and covers me for a total of three years for parts and labor and unlimited good tech support.
When I got mine, it took only 150 seconds from pressing the power button to enter my iCloud account and wireless network information and get on and to the Desktop. All my notes and bookmarks and everything on iCloud were already there, letting me start playing in less then three minutes. BRAVO!
Nikon 80-200mm f/2.8 AF-D: $1,225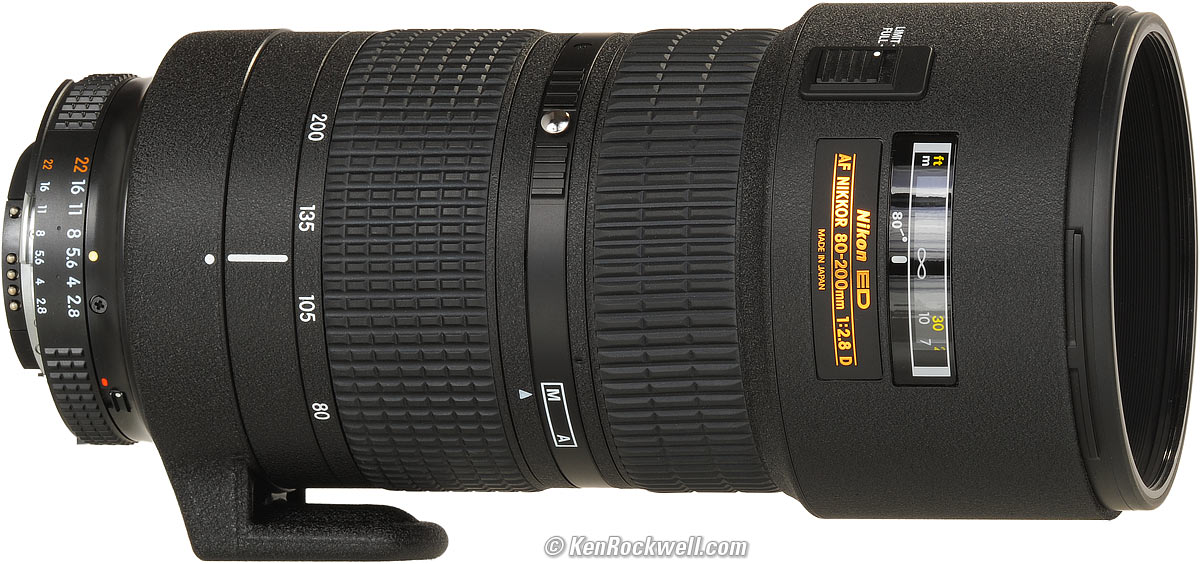 Nikon 80-200mm f/2.8 AF-D ED (new) (77mm filters, 45.0 oz./1,275g, 4.9'/1.5m close focus, about $1,225 new or $600 used). enlarge. I got mine Adorama; Amazon and B&H Photo Video are also great places.
This is a fantastic and special gift for any photographer who shoots with a Nikon FX digital or 35mm SLR camera.
It's a completely professional telephoto zoom with extraordinary performance at a bargain price. It feels like the jewel it is because it's all metal, not plastic like most lenses today.
The price is low because this top tele zoom has been in Nikon's catalog for so long. For the same price as a plastic consumer zoom, you can get this thoroughly professional lens with two to four times the speed (f/2.8 versus f/4 to f/5.6).
This telephoto zoom was Nikon's state-of-the-art when introduced, and was Nikon's top professional zoom for many years.
Nikon always comes out with newer lenses that add fluff features. You can spend $2,800 for the newest Nikon 70-200/2.8 FL which focuses closer, zooms a tiny bit wider, and adds Vibration Reduction (VR) and instant manual-focus override. VR is only useful for shooting still subjects hand-held. VR does nothing for subjects that are in motion, or if you have a tripod, or if you're shooting at high shutter speeds — which is what one's usually shooting with a fast pro tele zoom like this.
This 80-200/2.8 has extraordinary optical and mechanical quality, and does the same thing as the newest lenses that cost more than twice as much and are bigger and heavier.
Get this bargain of a lens for your favorite photographer, and he'll be impressed at how much nicer this all-metal lens is compared to what he's been using, This lens is ultra-sharp and focusses super fast. He will be very impressed at your ability to pick out the very best, and only you have to know how little you paid for it.
As a professional lens, it works great with all Full-Frame Nikon DSLRs and almost all Nikon 35mm cameras made for the past 40 years, but it will not autofocus on Nikon's cheapest DX cameras like the D40, D3300 and D5500. It works great on better DX cameras like the D7000 and D7100. See its review for more details on compatibility.
Of course if he already has a newer model zoom like the 80-200/2.8 AF-S, 70-200/2.8 VR or 70-200/2.8 VR II he won't need this similar lens, but if he doesn't have one and you'd like to give him a thoughtful gift at a much more reasonable price than those others, here you go.
Fuji X100F: $1,299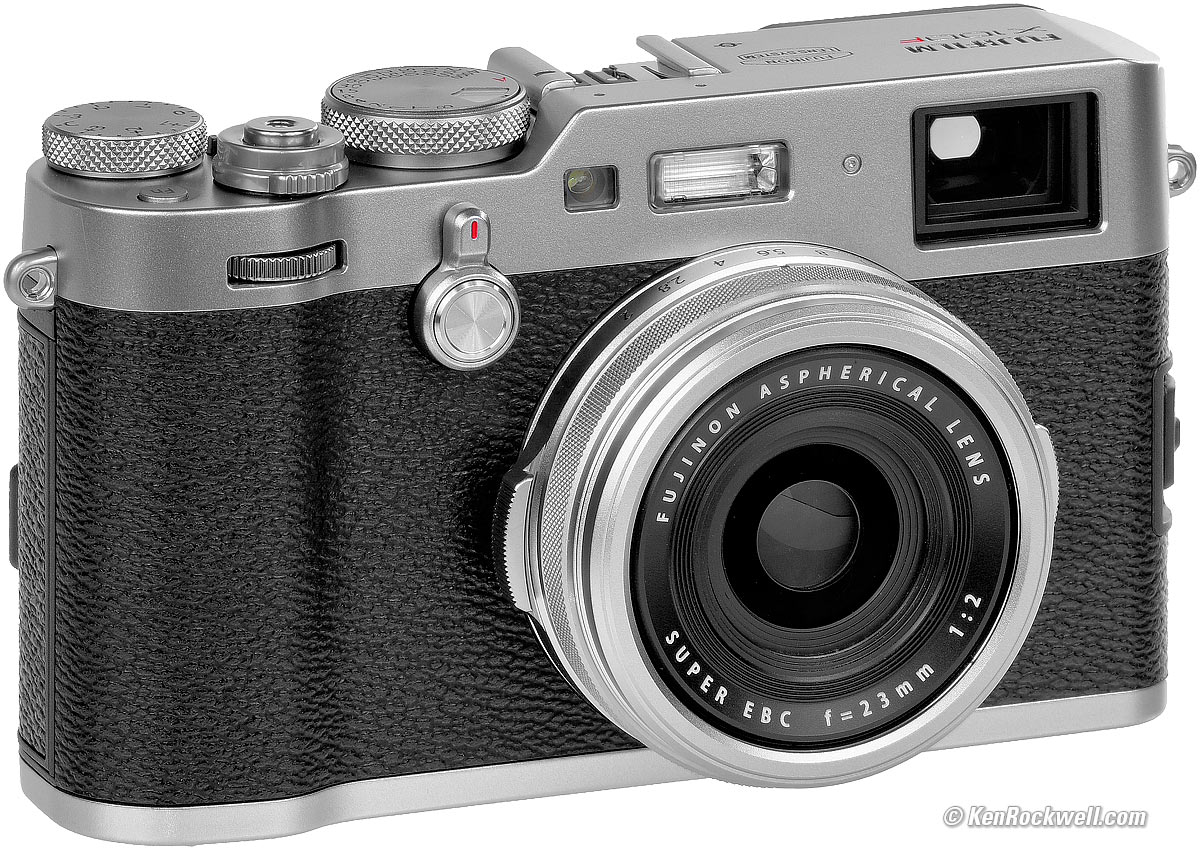 The Fuji X100F is a great stand-alone camera to give any photographer. It's an extremely capable professional camera, and made like a jewel. The all-metal X100F feels like a gem compared to the plasticy DSLRs of today.
The X100F will make a fantastic addition to any photographers existing collection of gear. It's also much smaller and lighter than the cameras usually lugged by photographers,
Regardless of size or weight, the Fuji X100F is the world's best digital camera because it has an uncanny ability to get perfect exposure, white balance and fill-flash all automatically, all on the first shot. It also can operate completely silently with its new electronic shutter, and has fantastic macro ability.
For carrying everywhere, for photographing people under any and every available lighting condition, for silent shooting and for macro, there is no camera that compares with the Fuji X100F. It's what I carry everywhere with my family.
The X100F is the smallest and lightest serious camera available (half the weight of a LEICA and a fraction of the size and weight of a pro DSLR), and also gives the best results for people pictures under every sort of crazy light you'll find people being people.
Especially for people and family photography where there is no way to catch that once-in-a-lifetime expression again, the X100F always gets the shot the first time, every time.
Ryan at dinner at the mall, November 2014. (Fuji X100S, flash ON, Auto Dynamic range 200%, f/2 at 1/125 at Auto ISO 2,500, Perfectly Clear V2.) bigger.
iPad Pro: $799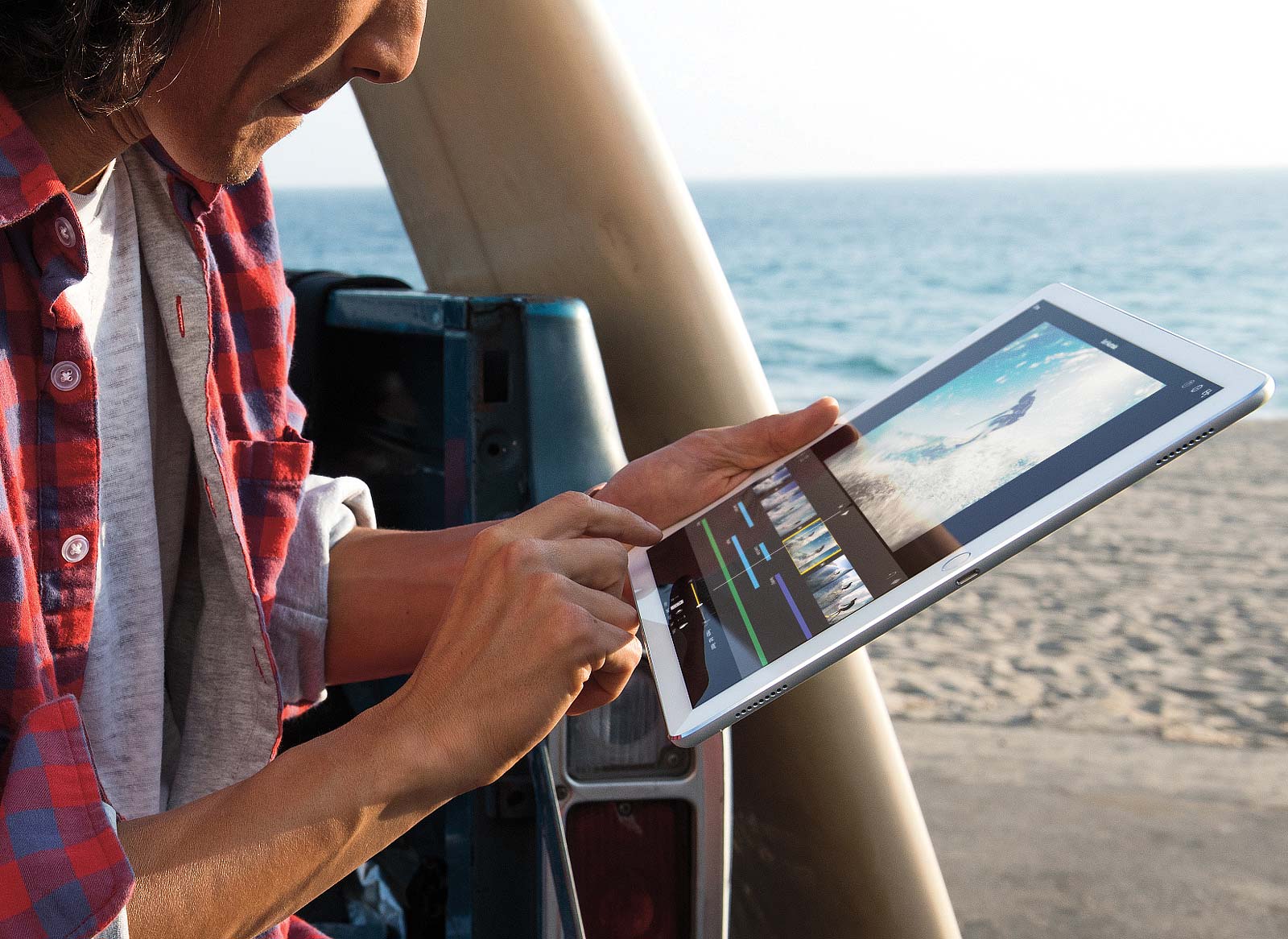 iPad Pro. bigger.
I'm hoping Santa brings me an iPad Pro for Christmas.
This bigger iPad is the slickest thing yet for editing and sorting photos, but it's the best way to watch movies and do just about anything else involving a screen today.
You know everyone wants one, especially anyone who spends any time with their current iPad.
Swiss Studio Watch: $428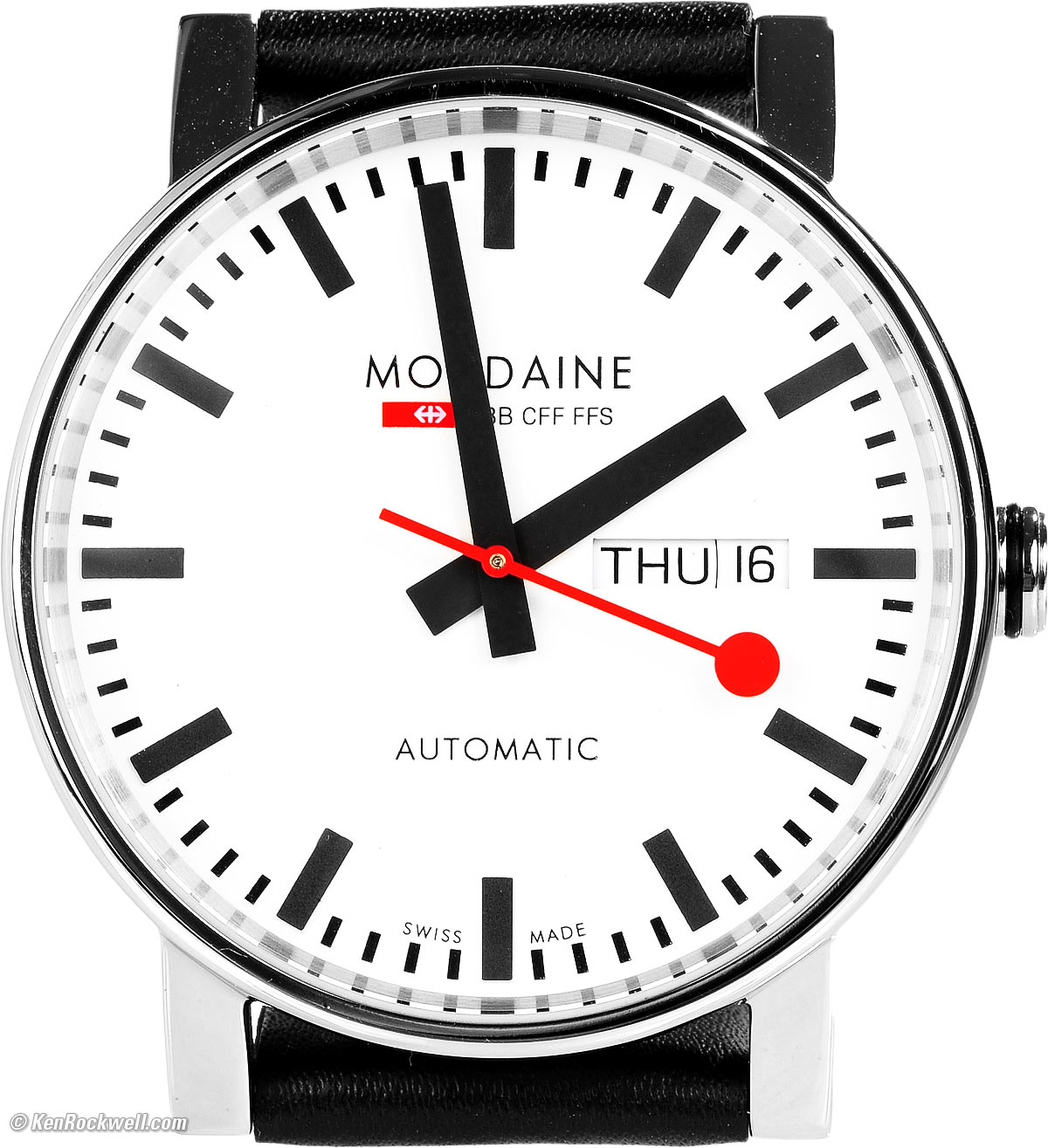 Mondaine A1323034811SBB. bigger.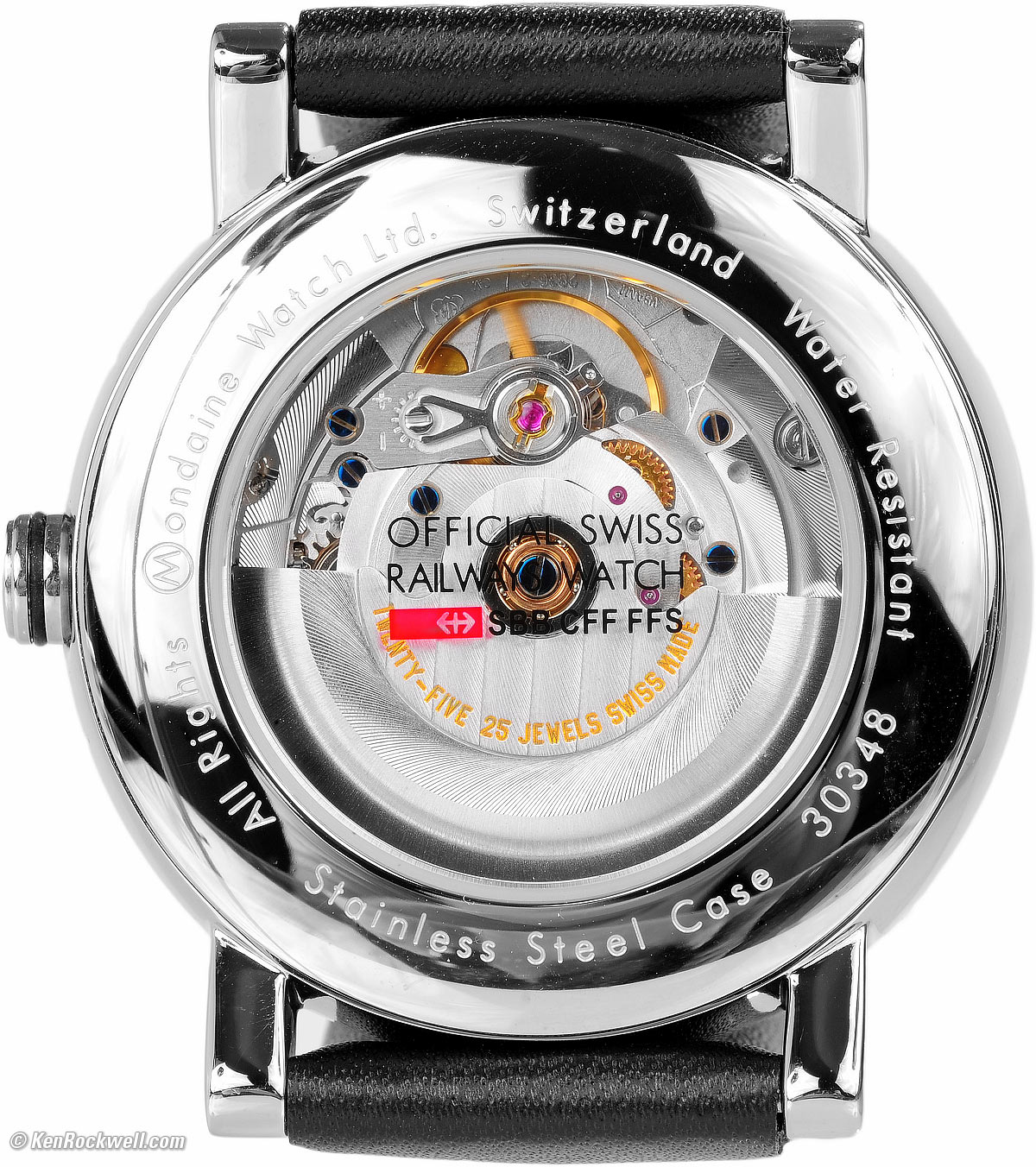 Back, Mondaine A1323034811SBB. bigger.
I got myself a fantastic Swiss-made automatic mechanical Mondaine watch for Christmas last year. I got mine at Amazon, who has many others for even less money if you prefer quartz.
This watch's iconic design was created by the renown designer Hans Hilfiker for the Swiss Rail system, and today is regarded by artists as one of the most valuable watch face designs ever created — something you can't get from shopping-mall brands like Rolex and Breitling.
Your favorite photographer will get a watch that stands out, and will impress his art clients far more than anything else that costs ten times more. This watch proclaims the wearer's discerning taste to others who are in-the-know.
It has the same 25-jewel automatic movement as used by other over-promoted Swiss brands that sell for many thousands of dollars.
With Mondaine watches, you're paying only for a quality timepiece, not paying for advertising. This watch has a high-beat (28,800 bph/8 bps) movement with a very precise regulator adjustment with a stunning official Swiss Railways design in a super-high quality case and hard mineral crystal. I observe about a 30-hour reserve in mine.
You can pay far more, but there is no better-made watch out there for under $10,000. Today, Omega and the rest all use the same movements from the same place — ETA — as does Mondaine.
How good is it? My sample of watch exceeds COSC accuracy standards (within a couple of seconds per day regardless of position), and that's for my completed, cased and delivered watch. The COSC standards flaunted by overpriced brands only certify uncased movements in a lab, making the whole superlative chronometer thing a scam, since watches run at different rates once cased and jostled in shipment.
Give this Mondaine watch and you're giving the best quality with inimitable style, for a whole lot less.
Photo Tour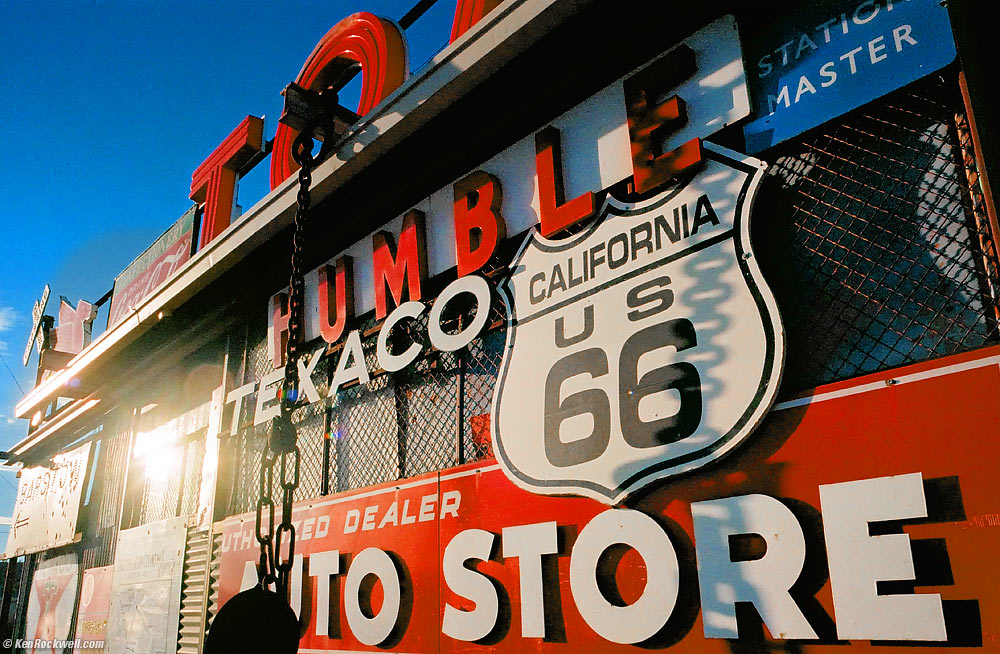 Signs, Tom's Welding, Barstow, 4:40 PM, 07 February 2014. (Year 2000 Nikon S3, Gossen Digisix light meter, Voigtländer SC Scopar 21mm f/4, Kodak Ektar 100, NCPS process and scan, Athentech Perfectly Clear.) bigger.
Each February I help lead a few Photo Tours.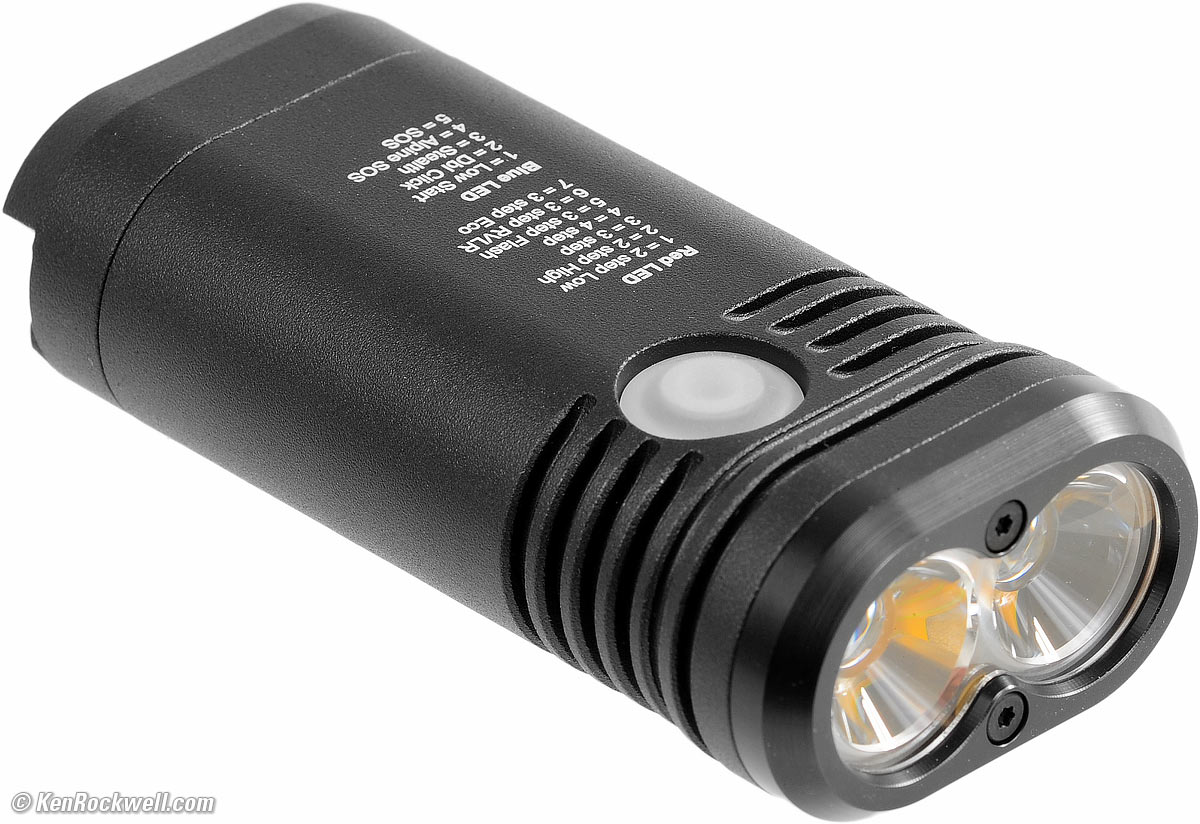 Lupine Lighting Systems Piko TL MiniMax. (MADE-IN-GERMANY, 1.2 hours at 1,200 lumens or 47 hours at 30 lumens, 3.4"/87mm long x 1.7"/42mm wide x 0.9"/24mm tall, 5.223 oz./148.1g with included rechargeable battery, about $370 at Amazon with charger and battery.) Bigger.
These are in such high demand that they are in short supply, and the price might be much more than $325 if you wait for the Christmas rush. Last year people were paying more than $800 for them; they are very limited production.
I use this little flashlight all day, every day. It's in a holster on my belt (you'll have to order one separately), and I can grab it anytime I need to see what I'm doing day or night. You can get a bike mount to use it as a bike headlight.
This is the world's best flashlight because it's small enough to hide in a fist, it's lightweight, it's as bright as both of a car's headlights put together, it's waterproof and built to survive anything, and its battery lasts for months and months of daily use on a charge. I was using mine last night held in my mouth as I changed light bulbs outside in my yard at night. It's the perfect size for everything, and never rolls away on its own.
You can't buy a brighter flashlight that fits in the palm of your hand, and you can't get one that runs or lasts longer on a charge.
I rarely need its brightest setting; for general finding my way in the dark and looking under things its dimmest mode is more than bright enough. Its bright mode is enough to light up a warehouse or field at night.
I use a velcro flap holster and it's always on my side. It's easy to draw it with one arm while my other arm and attention are elsewhere.
We all have iPhones with flashlights as close as a swipe up from the home screen, and I carry and use this because it's so much easier to draw it from my waist and turn it on with one button instead of fiddling with multiple taps and swipes.
I've had my older model TL Piko Mini for almost three years. I use it every day, and I last charged it seven months ago. Unlike my less expensive Fenix lights, my Lupine's black finish doesn't wear off and it's never stopped working.
This new model is over twice as bright (1,200 versus 550 lumens) and retains about the same great battery life due to a higher capacity battery and a more efficient LED system. This new light offers over 1,400 lumen-hours per charge at all settings, while my old one only offers 825 at its brightest setting.
Like everything on this page, I just got this new Piko TL MiniMax because I couldn't resist. It's that good.
This is a fantastic gift for anyone. It's Made in Germany to last a lifetime. It's the sort of thing that everyone deserves, but most people won't buy for themselves — therefore a perfect gift. Here's the manual.
Fun 360º Spherical Panoramic Camera: $327
The Ricoh Theta S is fun! It's a camera the size of a candy bar that goes in your pocket, and makes crazy 360º panoramic images in which you can look all around and zoom-in.
It's the craziest camera of 2016, and it's practical, fun, and inexpensive. Everyone ought to have one of these.
World's Best Portable Headphones: $299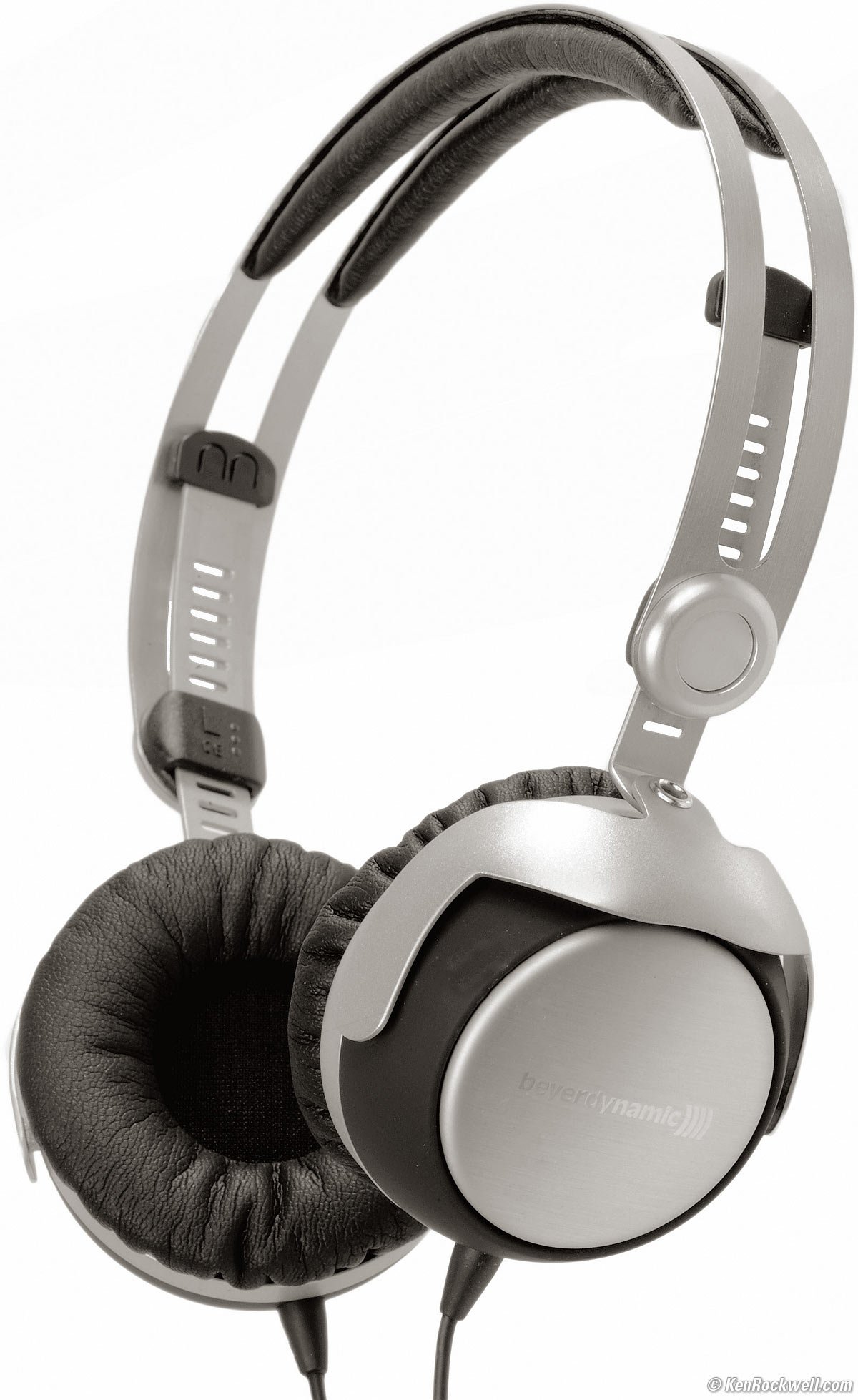 Beyerdynamic T 51i Tesla (closed back, 32 Ω, 6.12 oz./172g without cord, about $299). larger. I'd get it at Adorama (preferred) or at Amazon.
The Beyerdynamic T51i are the world's best portable headphones because they sound better than most full-sized headphones, they're small and fold for travel, come with a small, sturdy case with adapters for any kind of device, and have a remote control and mic for use with your phone. They isolate outside noise and don't leak any sound to annoy others.
They are extremely well made (everything that looks like metal is metal), and they sound fantastic regardless of price. I prefer their sound to the $1,500 AKG K812, and the AKG K812 don't travel. These sound surprisingly similar to the Stax SR-007 that sell for about ten times the price.
These are so sensitive that no amplifier is required; they sound fantastic simply plugged into an iPhone, iPad, iPod or any other portable device.
All this, and for $299, these terrific headphones are MADE-IN-GERMANY. When you're giving gifts, you want to give quality that will be appreciated for a long time.
Best Headphones for Air Travel: $299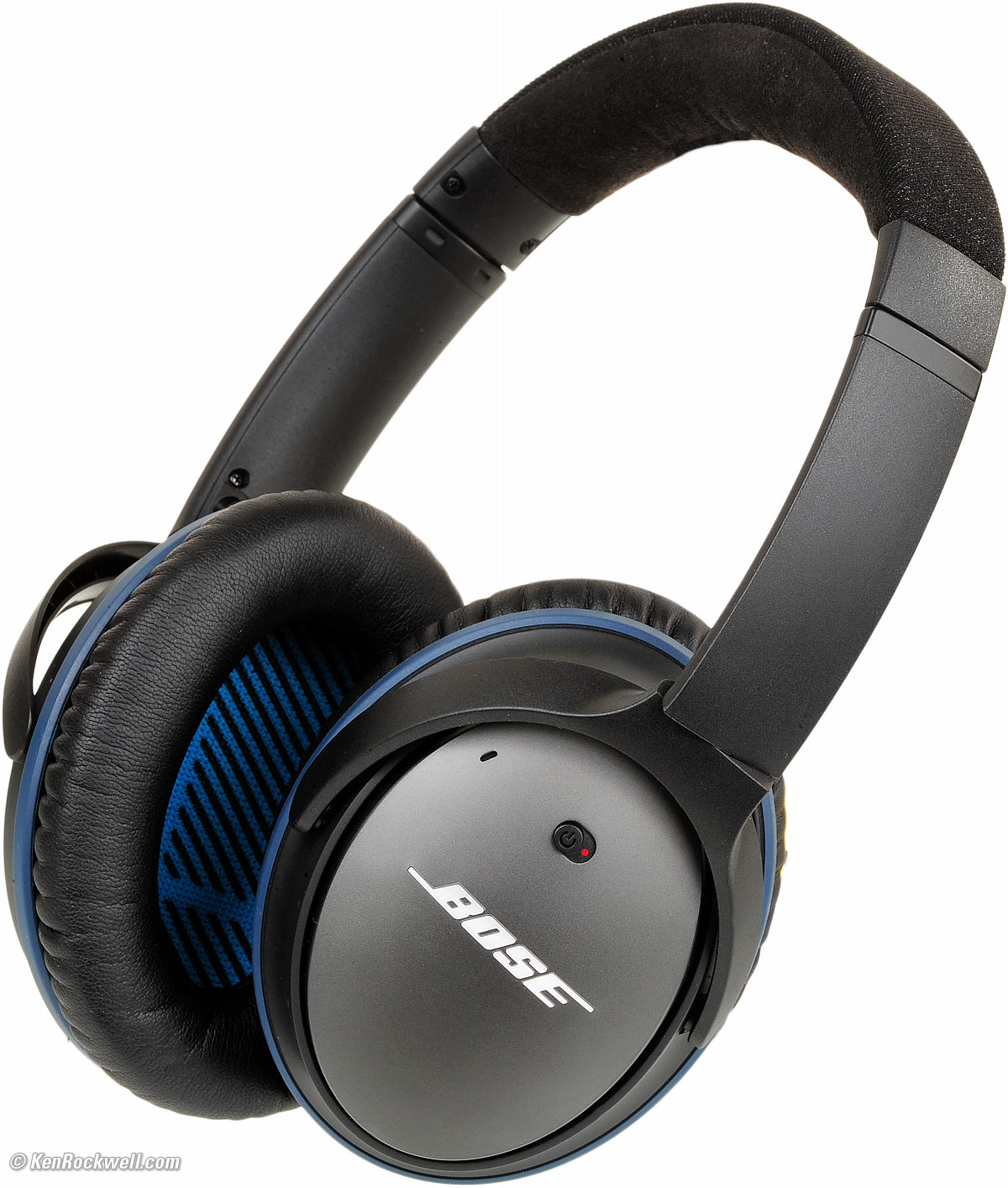 Bose QC-25 Noise-Cancelling Headphones. (7.2 oz./204g with one AAA cell, 3.5mm plug, about $299). I got mine at B&H; I'd also get them at Adorama or at Amazon.
The Bose QC-25 completely eliminate low-frequency ambient noise, hum and rumble, making flying a pleasure –and they sound great for use at home. They also eliminate the noise of other TVs and the air conditioner at home.
While I prefer the T 51i Tesla for use where it's quiet, if you're giving these to someone who flies a lot, they are going to LOVE these!
German Titanium Field Watch: $229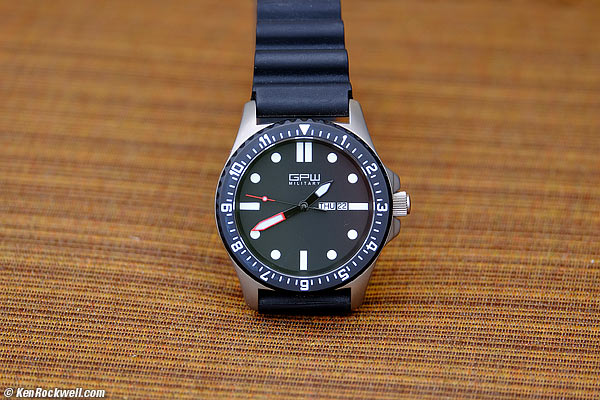 GPW watch. They come many styles from Amazon, and I specifically got this version.
Photographers shooting in the field need tough watches. Casio's G-Shock watches are what daredevils, scuba divers, outdoorsmen, police and military really wear because the G-Shock are nearly indestructible, but your favorite photographer probably already has a couple of Casio watches. For a gift, let's get something really nice for not much money.
It's easy to pay $5,000 for a unique, well-made watch like this — but why?
If you ignore brands like Rolex and Breitling that advertise too much, you save yourself from having to pay for all those ads and yacht and airplane race sponsorships. Buy a brand that doesn't advertise or sell in every shopping mall jewelry store and you can get a watch at least as good for far less.
In this case, I got myself this titanium-cased, sapphire-crystal 200 meter diver's watch for just $229, and it's MADE-IN-GERMANY.
It has a solid titanium case and back, so it weighs a lot less than typical stainless or brass cased watches. It feels as light as plastic, but this big watch is as tough as nails. It has a Quartz movement far more accurate than any mechanical watch so you don't have to reset it; you only need to pull out the crown to advance the days in 30-day months or for daylight savings. The crystal is sapphire and ought to last forever without being scratched. The rotating bezel has a precise 120-point one-way ratchet system.
This GPW watch is built to take a beating. I wear it everywhere when I'm out shooting or away from home or studio. It won't quit and I don't worry about it getting damaged, wet or scratched.
It has fantastic night illumination; the big fat hands and hours dots are all luminous. Especially if I light it well at bedtime, it's legible all night long! I don't even have a close photo of it, and it's still easy to read across a room in any light. Isn't that what a watch is supposed to do?
Everyone has a Rolex, Baume Mercier, IWC, Audemars Piguet, Cartier or Sinn watch; it doesn't take any creativity to pick one up at any decent mall. Get your favorite photographer a tough watch like this and he'll never have to worry about everyone else at the golf club having the same overpriced watch.
When you know what you're buying, you can get fantastic quality for a whole lot less than the brands with a lot of advertising but not much else inside their watches to show for it.
Wireless TV/Stereo Headphones: $60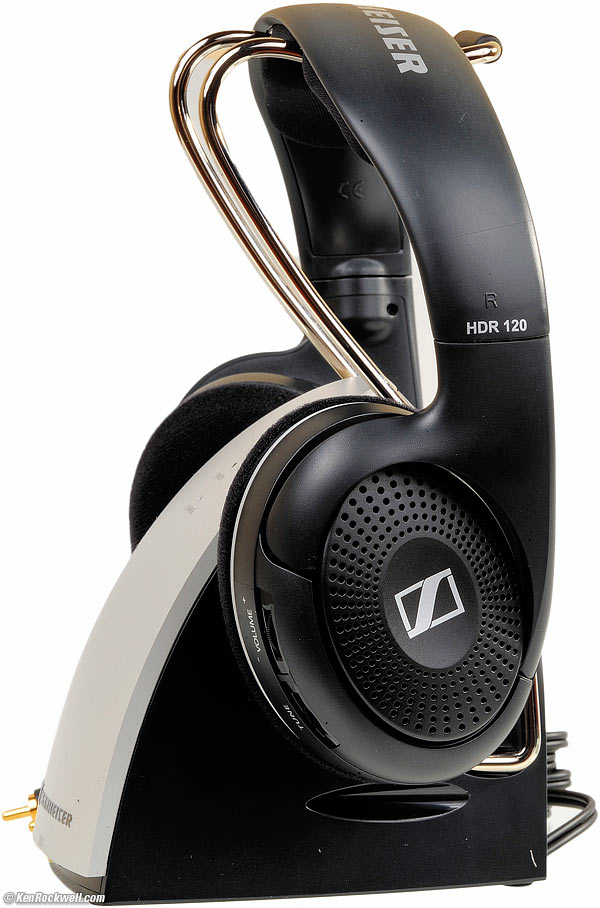 Sennheiser RS 120 (two AAA Ni-MH included, complete with batteries, charger, transmitter stand and headphones for about $60 complete.) enlarge. I got mine at Amazon.
For $60 complete, this system is the best way to watch TV while others are asleep or doing something else.
These are closed, sound isolating headphones, meaning you won't hear anyone else's noise, and no one else will be bothered by whatever you're enjoying.
These are perfect for use at night while others are sleeping. We use these in my house so my wife can watch her shows in the living room, while the kids watch their shows on their iPads right next to her.
Professional Battery Tester: $50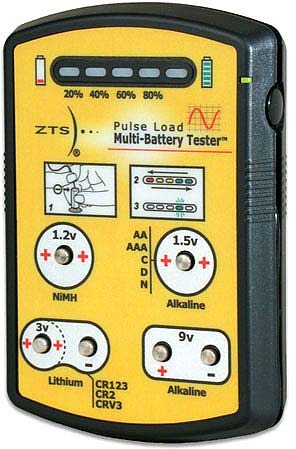 The ZTS-Mini MBT
The ZTS Mini-MBT is the same thing as the big professional ZTS MBT-1 tester I use at my desk. The only difference is that this small one fits in any camera bag (or pocket), and still tests all the batteries used by digital photographers.
I keep one of these mini testers in my bag any time I'm in the field to test AAs and the lithium batteries used by most of my cameras and flash.
It tests NiMH, lithium and alkaline batteries. In alkaline, it tests, 9V, N, AAA, AA, C, and D cells. It tests 3V lithium cells, like the CR123, CR2 and CRV3, and all single-cell Ni-MH. This small tester won't test odder and smaller size batteries used by older film cameras; for that you need the bigger tester.
Unlike most testers, it scientifically reads the amount of electricity or charge left in the cell, and reads it out directly in percent, not merely "OK" or "bad."
For the photographer with kids, we never stop testing and changing batteries, and this tester is fantastic.
Light, Gesture and Color: $35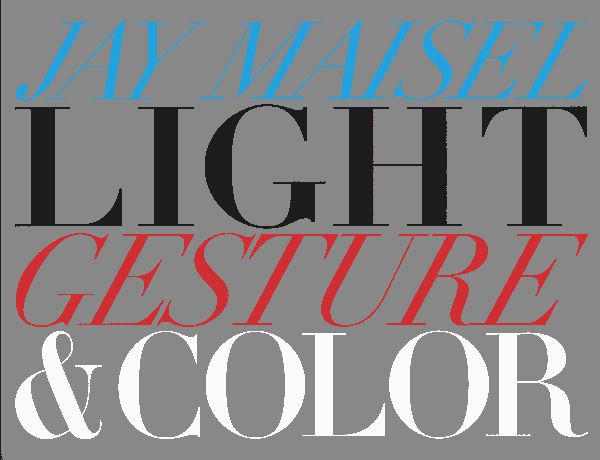 Light, Gesture and Color by Jay Maisel.
A new classic is born!
Light, Gesture and Color is a fantastic book in which Jay Maisel, one of the world's very greatest photographers of all time, finally writes down everything he's learned in over 60 years of professional photography and the fine-art world.
As a native New Yorker, Jay doesn't beat around the bush. Jay's book gets to the point. Unlike Bruce Barnbaum's superb Art of Photography which is a very long and difficult read, I finished Jay's book in one evening. I bought The Art of Photography a few years ago, and I'm still not finished, while with Jay's book, I'm done and can get back to shooting.
Jay stresses that photography is all about relaxing and finding the picture, not futzing with camera settings or Photoshop.
Light, Gesture and Color is a mandatory read for everyone interested in photography. Jay finally writes down all the secrets I've been trying to write down myself.
Galen Rowell Photo Book: $20
Galen Rowell's "Inner Game of Outdoor Photography" is an eye-openingly clear book that explains many of the reasons most people don't get the photos they want, and what then to do about it.
Galen says more in a few pages than most photo books say, period.
Everyone should read this, and if you need a gift idea, bingo!
Last but not least, everyone loves getting an Amazon gift certificate.
It's what I give most of my family who are not photographers.
© Ken Rockwell. All rights reserved. Tous droits réservés. Alle Rechte vorbehalten.
Help me help you top
I support my growing family through this website, as crazy as it might seem.
The biggest help is when you use any of these links to approved sources when you get anything, regardless of the country in which you live. It costs you nothing, and is this site's, and thus my family's, biggest source of support. These places have the best prices and service, which is why I've used them since before this website existed. I recommend them all personally.
If you find this page as helpful as a book you might have had to buy or a workshop you may have had to take, feel free to help me continue helping everyone.
If you've gotten your gear through one of my links or helped otherwise, you're family. It's great people like you who allow me to keep adding to this site full-time. Thanks!
If you haven't helped yet, please do, and consider helping me with a gift of $5.00.
As this page is copyrighted and formally registered, it is unlawful to make copies, especially in the form of printouts for personal use. If you wish to make a printout for personal use, you are granted one-time permission only if you PayPal me $5.00 per printout or part thereof. Thank you!
Thanks for reading!
Mr. & Mrs. Ken Rockwell, Ryan and Katie.
Home Donate New Search Gallery Reviews How-To Books Links Workshops About Contact