Home Donate New Search Gallery How-To Books Links Workshops About Contact
Maui, Hawaii
27 July 2010, Tuesday
19
20
21
22
23
24
25
26
27
28a
28b
28c
28d
29 July 2010
Tech Details
Today we went to the pool all morning.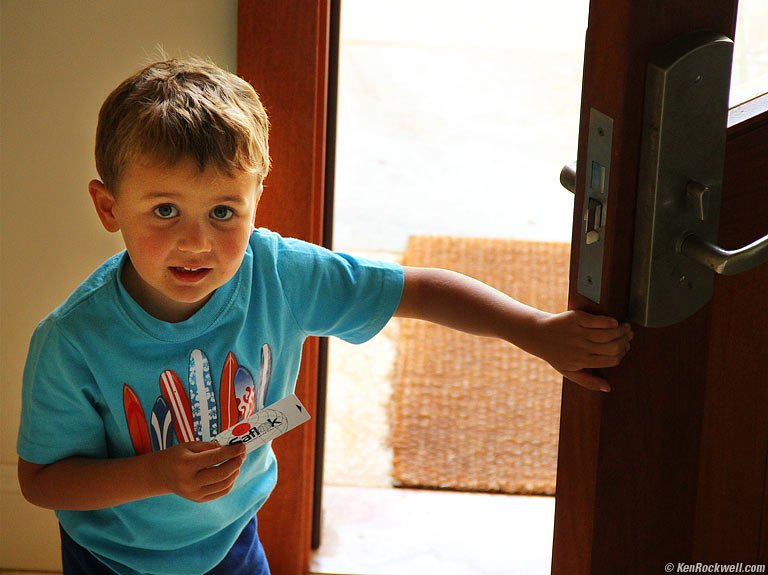 Ryan learns how to use a card key, 3:10 PM.
Actually, Ryan unexpectedly locked himself out, so I gave him the key.
Ryan is backlit in shadow, so he was a black silhouette. I used an adjustment layer mask in Photoshop to dodge (lighten) his face.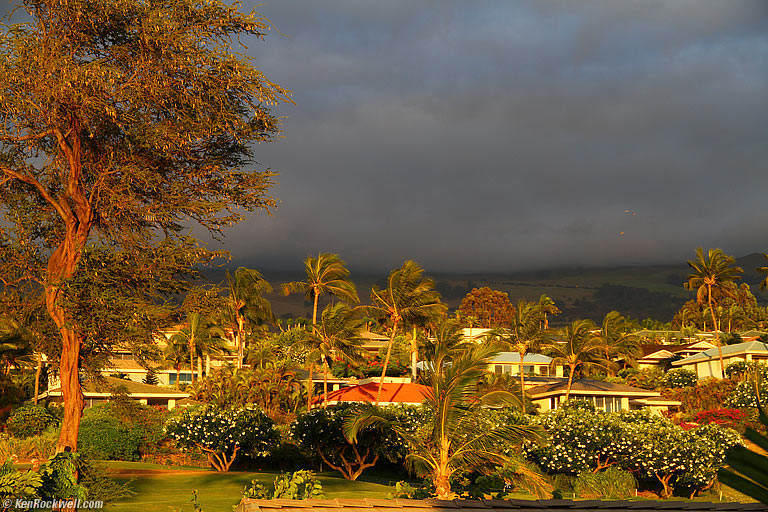 Crazy light on Wailea, 6:43 PM.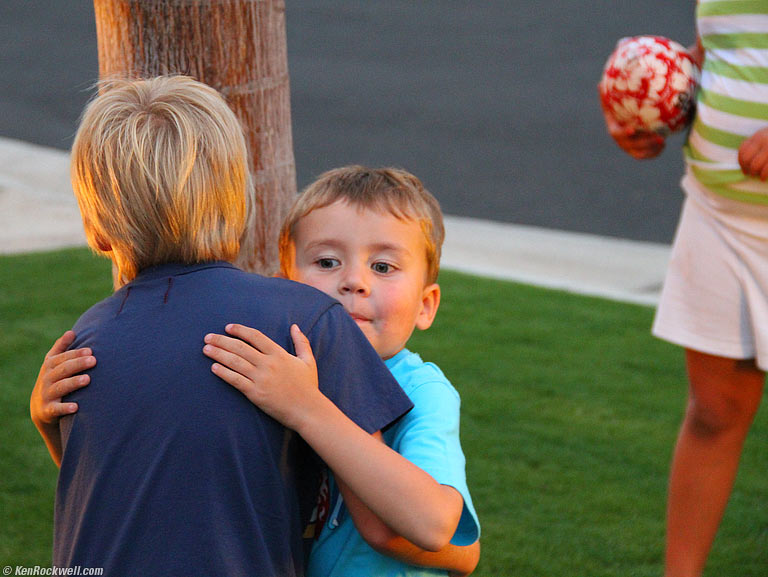 Ryan plays ball with two eight-year-olds, and gives one a hug, 7:13 PM.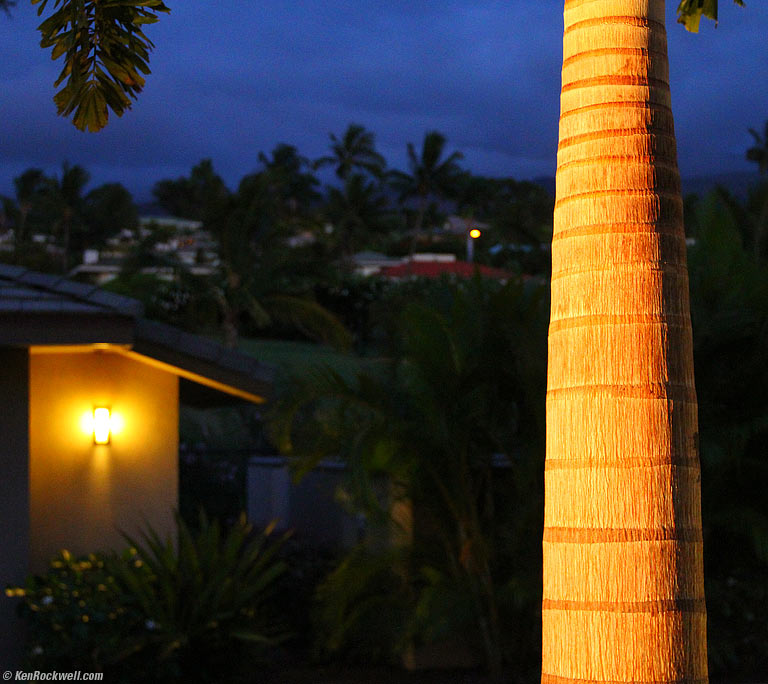 Palm, 7:25 PM.
These colors are what the camera sees every evening. The nasty fluorescent lights turn orange, and the dusk sky goes blue. Put orange on blue, and you have a picture. I deliberately balances the orange line (the tree) with the orange dot (the light on the structure).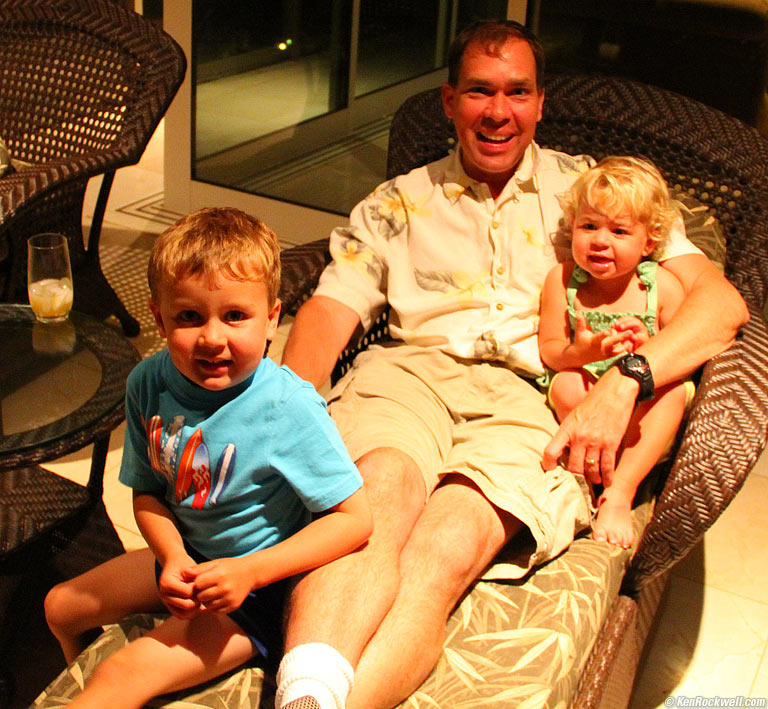 Dad and the kids, 7:53 PM.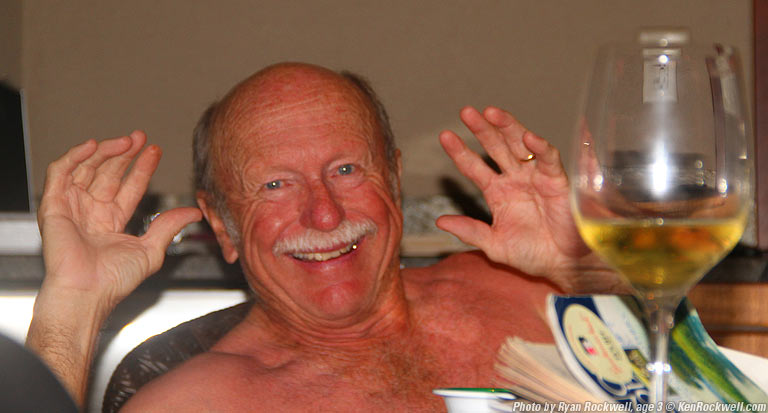 Pops having a good time, 7:58 PM. (Photo by Ryan, age 3.)
19 20 21 22 23 24 25 26 27 28a 28b 28c 28d 29 July 2010 Tech Details
Home Donate New Search Gallery How-To Books Links Workshops About Contact