Home Donate New Search Gallery How-To Books Links Workshops About Contact
Maui, Hawaii
24 July 2010, Saturday
19
20
21
22
23
24
25
26
27
28a
28b
28c
28d
29 July 2010
Tech Details
Today Noni and Pops and I took the babies to the beach.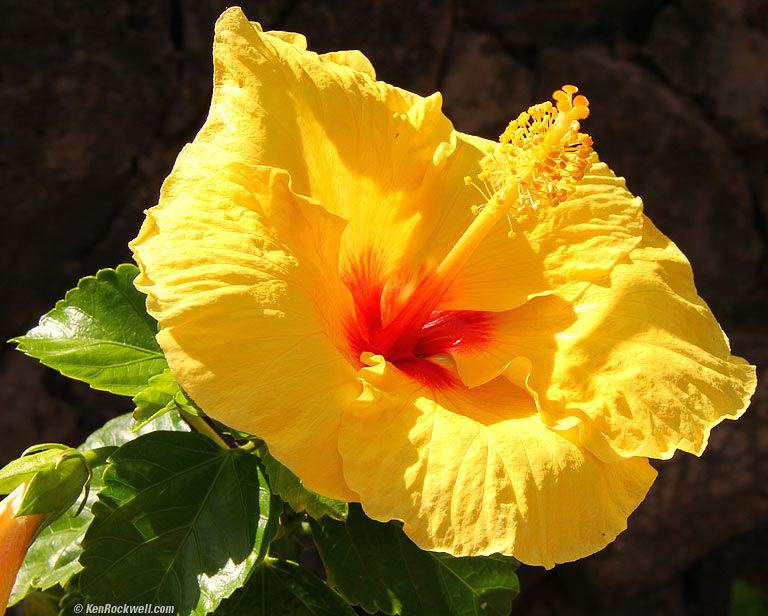 Obligatory hibiscus, 9:09 AM.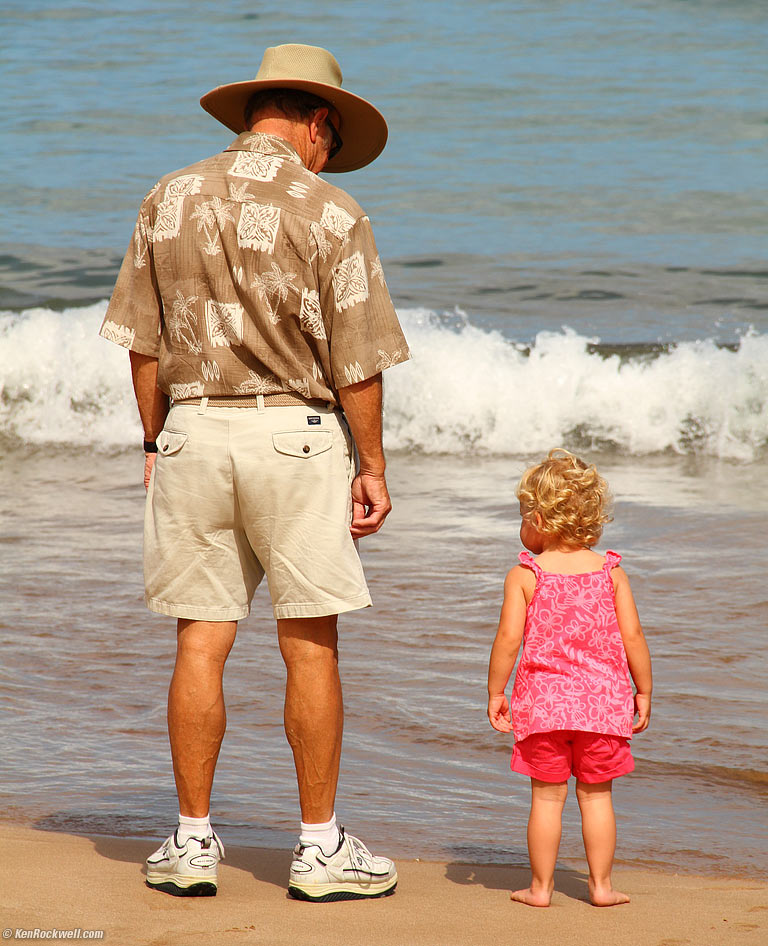 Katie and Pops, 9:29 AM.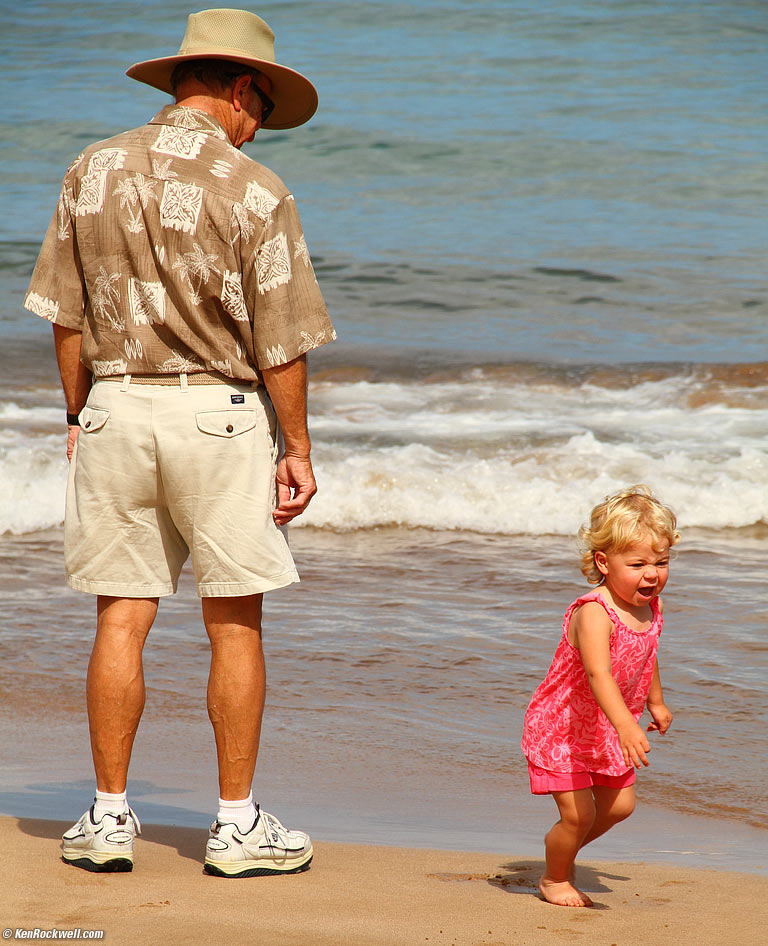 Katie runs away!, 9:29 AM.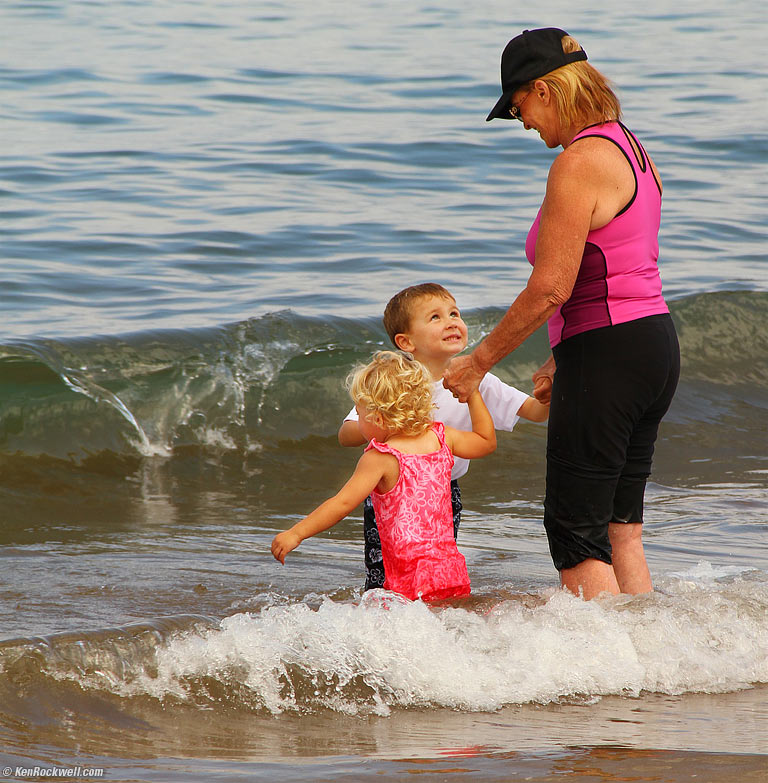 Ryan and Katie with Noni in the surf, 9:39 AM.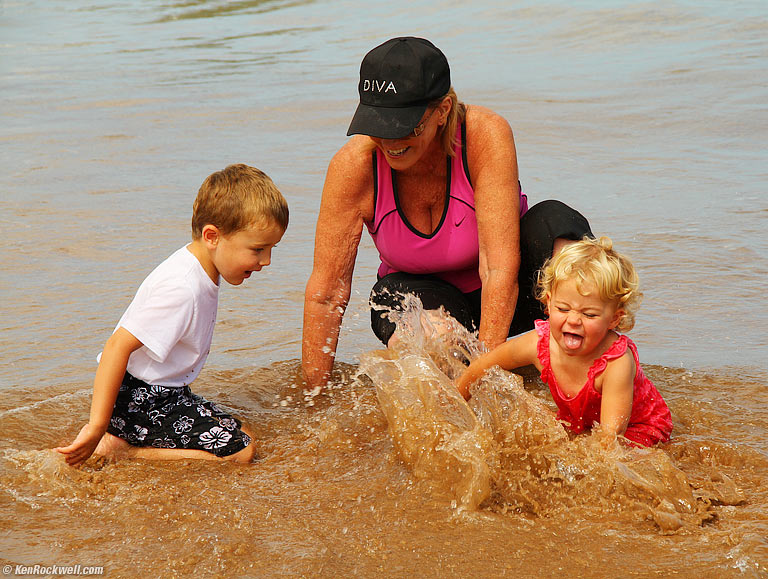 Ryan and Katie with Noni splashing in the surf, 9:43 AM.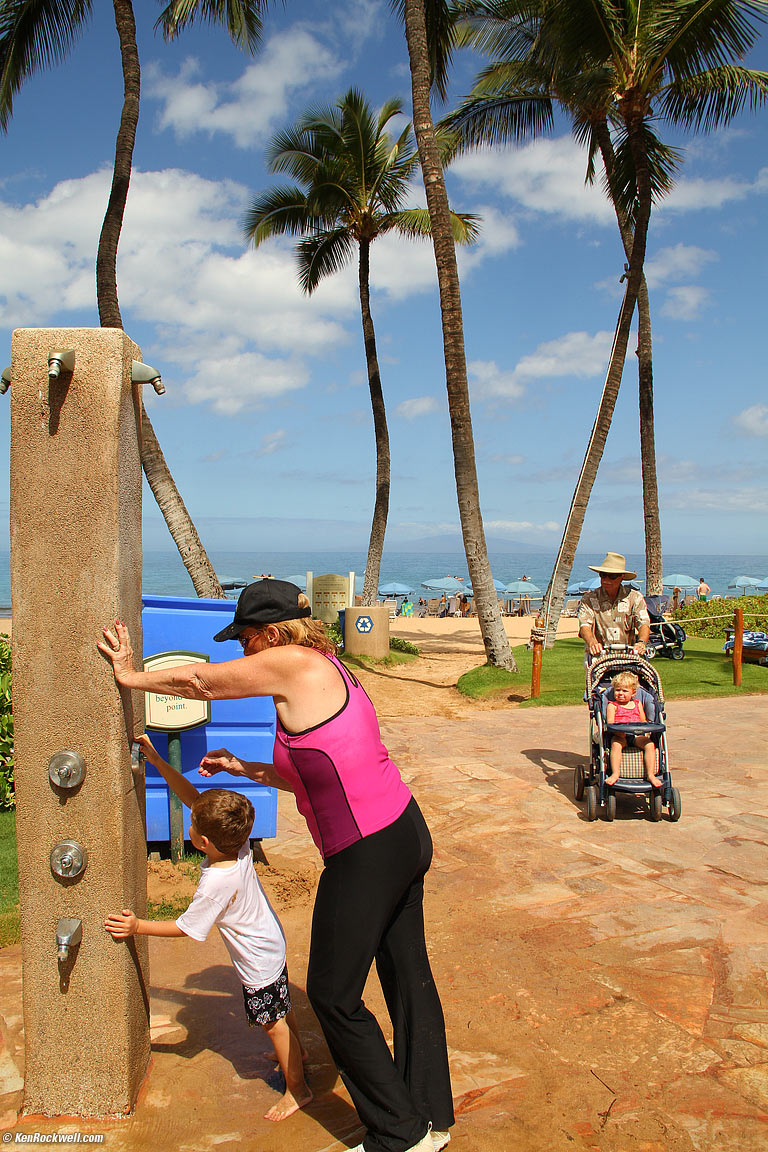 Ryan hoses off while Pops and Katie approve, 10:07 AM.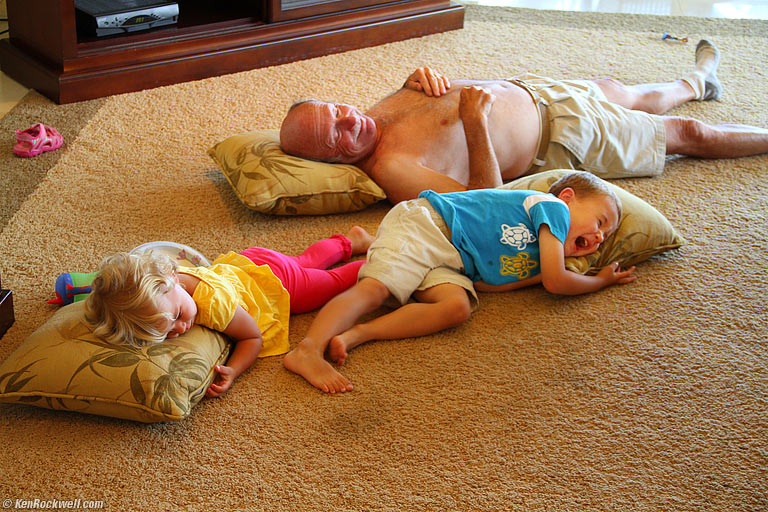 Nap time with Pops, 2:04 PM.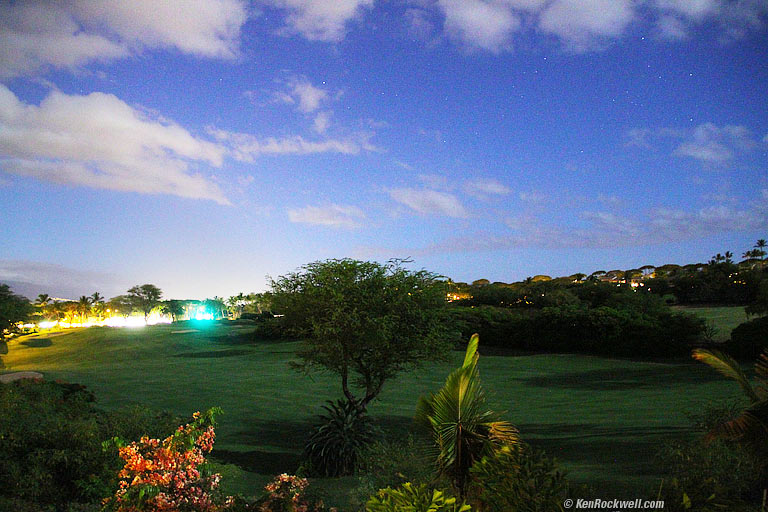 Moonlight over Wailea, 8:08 PM. bigger.
I braced the hand-held Canon 7D on the railing, positioned it by sticking a finger between the lens and the railing, and held on. Auto ISO set ISO 3,200 and Program Auto exposure gave me two seconds at f/3.5, at the 18mm setting of the Canon EF-S 18-135mm IS lens. The dots in the sky are stars. bigger.
19 20 21 22 23 24 25 26 27 28a 28b 28c 28d 29 July 2010 Tech Details
Home Donate New Search Gallery How-To Books Links Workshops About Contact