Home Donate New Search Gallery How-To Books Links Workshops About Contact
Plainview, Long Island
17 August 2009, Monday
09 10 11 12 13 14 15 16 17 18 19a 19b 20 August 2009
Photographed entirely with a Canon SD960 IS pocket camera.
Today I spent more time under the hood on my website, and had an important meeting with one of my VIP readers, Fred.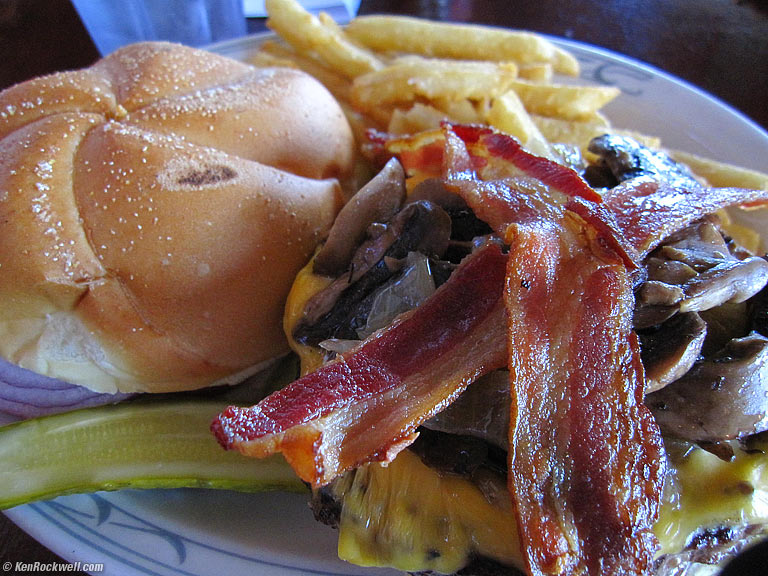 World's Best Burger, Plainview, Long Island, 12:56 PM.
Fred took us to the best burger place on earth; The Main Event, on Old Country Road. I believe this is their Grand Slam Burger.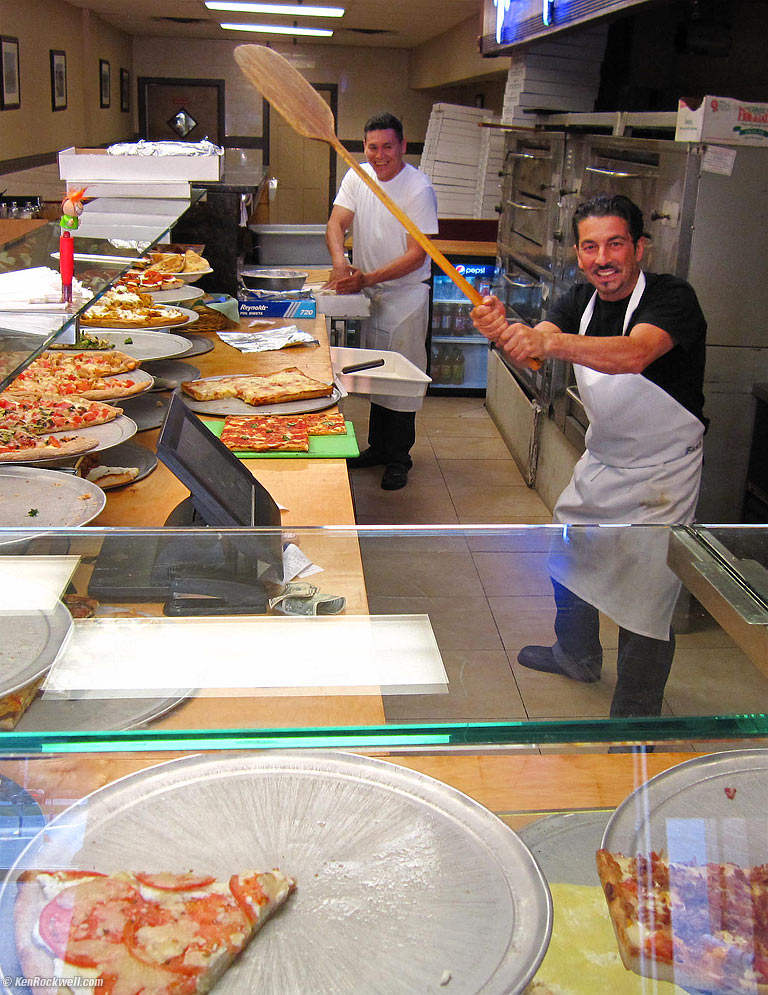 Tony Demonstrates the Proper Use of the Pizza Peel, Villa Monte, 6:39 PM.
Tony was demonstrating the use of the peel as an educational device.
We were there picking up dinner. Man, you folks outside of New York don't know what you're missing when you can pick up a few pies, pasta and more and walk home with an Italian feast.
09 10 11 12 13 14 15 16 17 18 19a 19b 20 August 2009
Home Donate New Search Gallery How-To Books Links Workshops About Contact