Home Donate New Search Gallery How-To Books Links Workshops About Contact
Long Island
20 August 2009, Thursday
09 10 11 12 13 14 15 16 17 18 19a 19b 20 August 2009
Photographed entirely with a Canon SD960 IS pocket camera.
Whew! I'm done with my two weeks of business in New York and Yellowstone. I've been gone for weeks; I flew directly from Yellowstone to New York back on the 9th, and left San Diego for Yellowstone two weeks ago on the 7th.
Today I packed up and headed back out, but not before lunch again at the world's best Pizzeria, Villa Monte!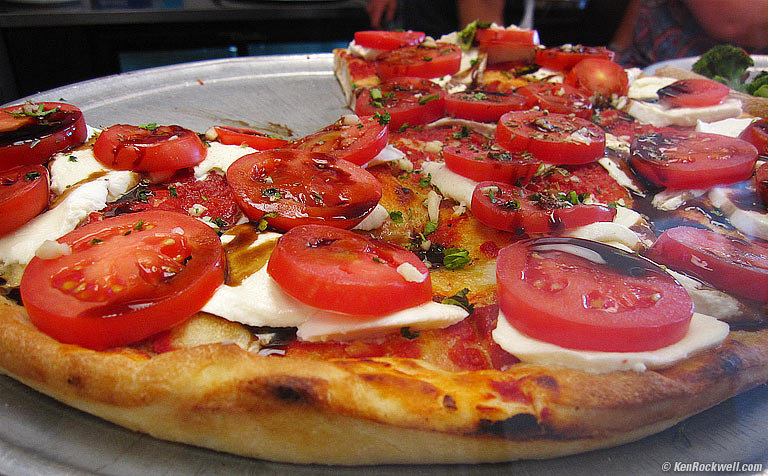 Pizza by the Slice, Villa Monte, 12:44 PM.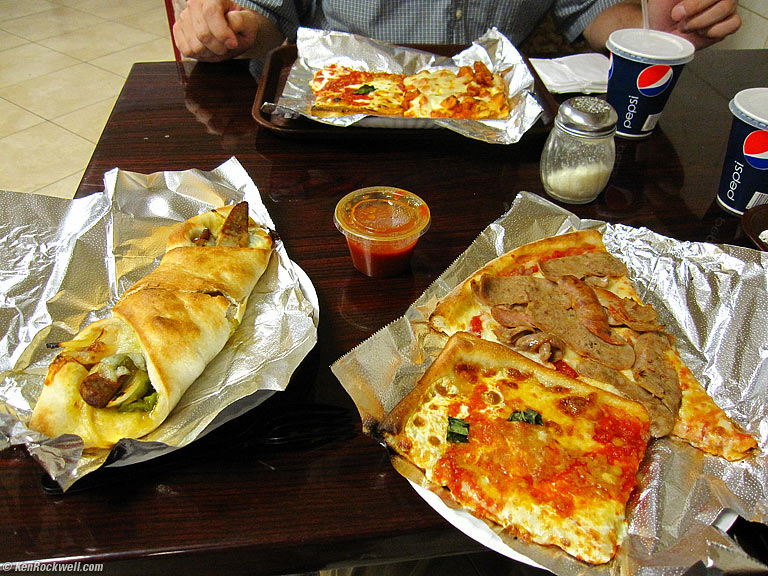 Our Lunch, Villa Monte, 12:45 PM.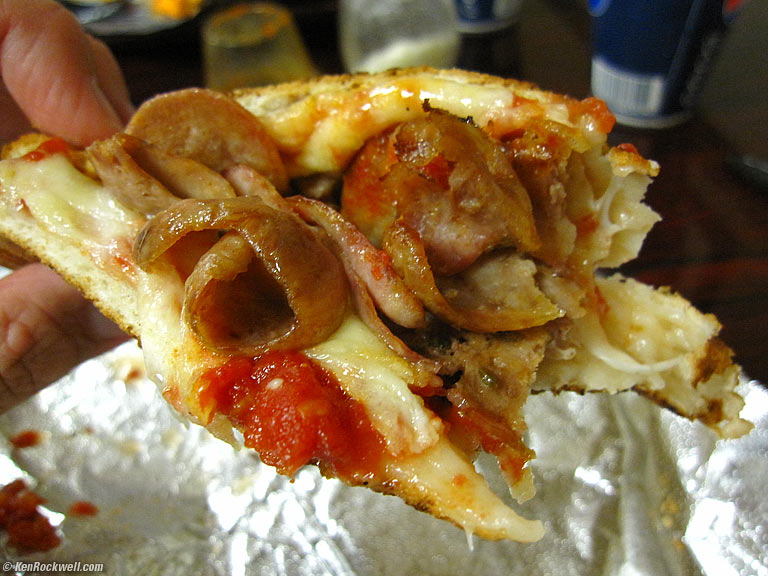 You Don't Get This in California! 12:54 PM EDT.
I headed out to the airport, and flew home.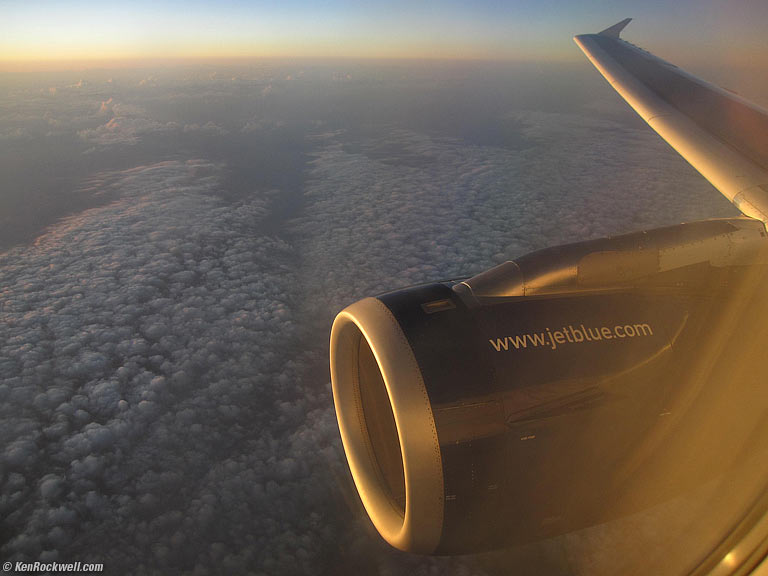 The Flight Home , 5:32 PM PDT.
Whew! I made it!
It was as hot as Hell the whole time I was in New York. As I mentioned over a week ago, summers have gotten much more pleasant in recent years in New York, but just happened to show up for the two hot weeks.
It was so hot and humid that it was a pleasure watching fog form as cool, dry air entered the cabin from the aircraft's air conditioning vents.
Two weeks shooting, and except for the two days in Yellowstone with a borrowed 5D Mark II, I shot everything you've seen on one little Canon SD960 IS pocket camera.
09 10 11 12 13 14 15 16 17 18 19a 19b 20 August 2009
That's it! Return to Start of New York Trip or Start of Yellowstone Trip.
Home Donate New Search Gallery How-To Books Links Workshops About Contact