Home Donate New Search Gallery Reviews How-To Books Links Workshops About Contact
The Yosemite in Springtime
21 May 2011, Saturday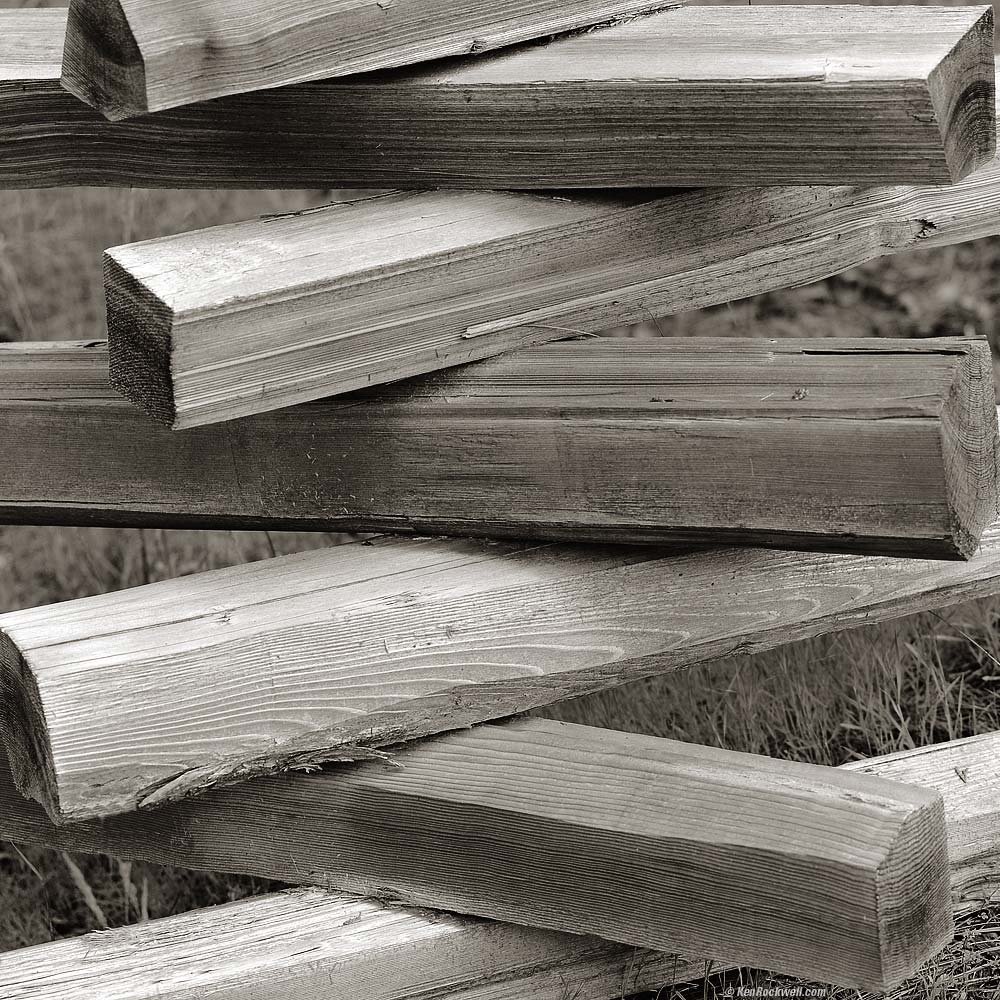 Wood Fence, 7:49 AM. (2009 LEICA M9, Auto ISO 400, 1/125 second at f/4, no stinking tripod, 1987 LEICA TELE-ELMARIT-M 90mm f/2.8.)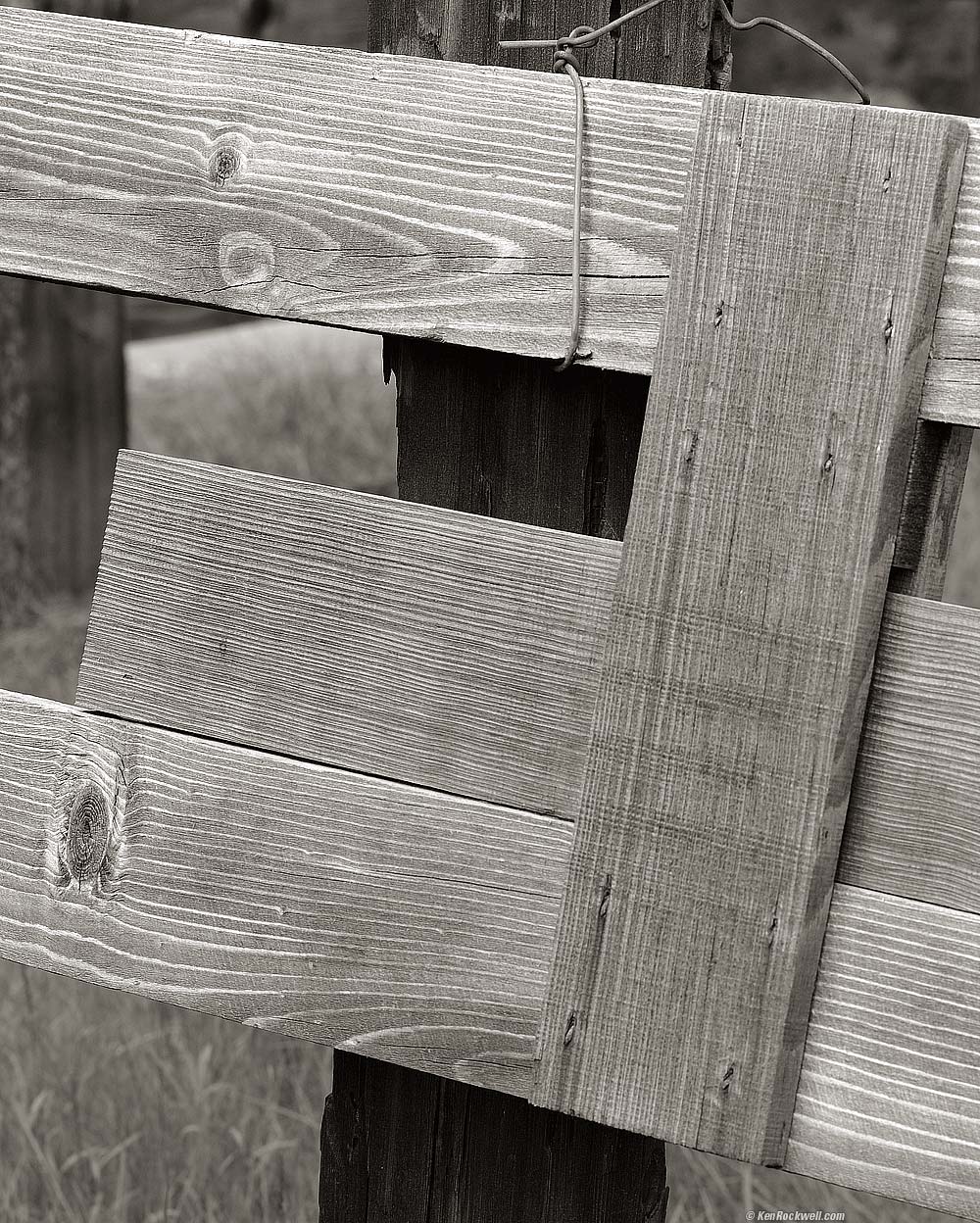 Another Wood Fence, 8:35 AM. (2009 LEICA M9, Auto ISO 200, 1/125 second at f/4, no stinking tripod, 1987 LEICA TELE-ELMARIT-M 90mm f/2.8.)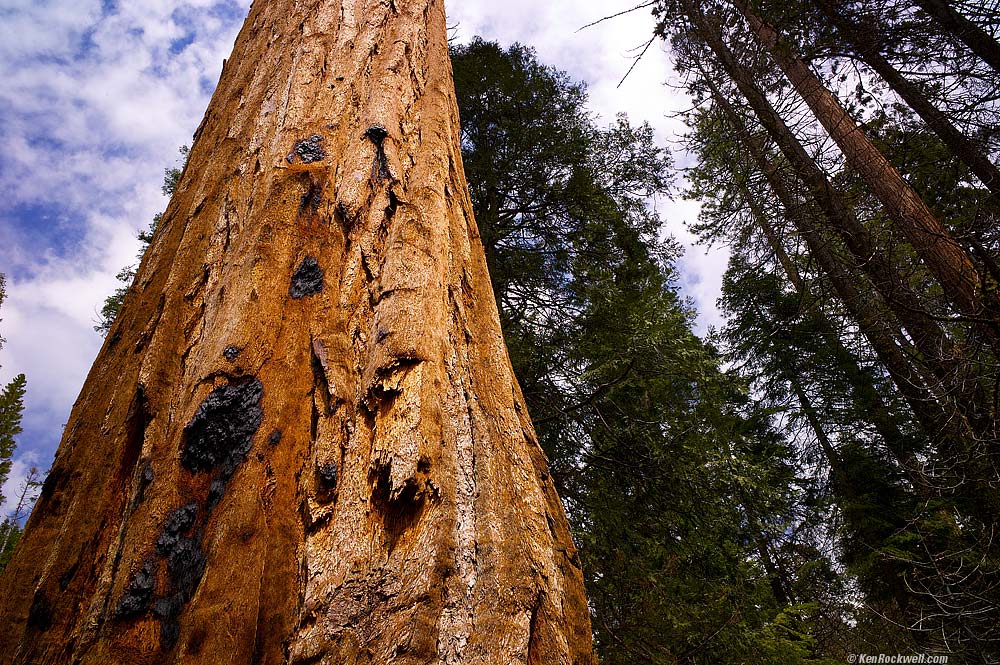 Big Tree, Mariposa Big Trees, 1:28 PM. (2009 LEICA M9, Auto ISO 160, 1/250 second at f/8, no stinking tripod, 2008 LEICA ELMARIT-M 28mm f/2.8 ASPH.)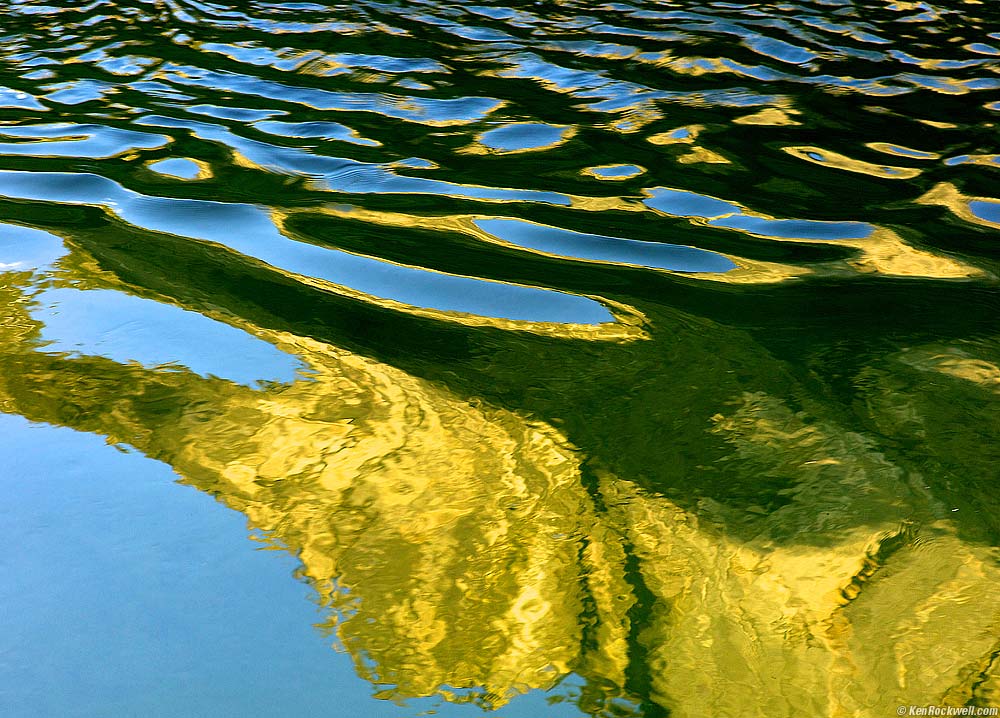 Blue and Green Water under Swinging Bridge, Yosemite Valley, 7:20 PM. (2009 LEICA M9, ISO 400, 1/60 second, no stinking tripod, 1987 LEICA TELE-ELMARIT-M 90mm f/2.8.)
22 May 2011, Sunday top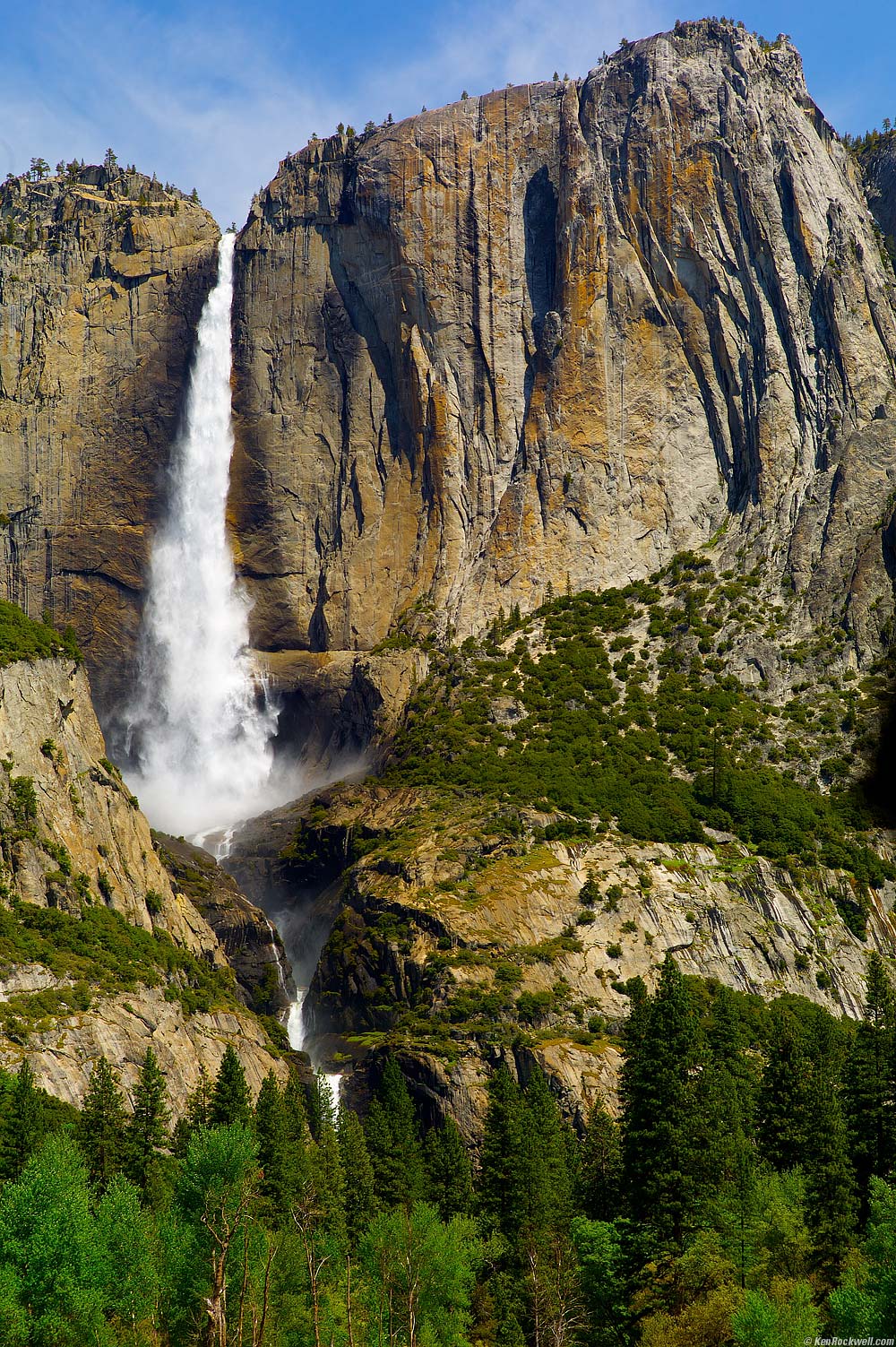 Yosemite Falls as seen from the other side of Swinging Bridge, Yosemite Valley, 11:33 AM. (2009 LEICA M9, Auto ISO 160, 1/180 second at f/8, no stinking tripod, 1987 LEICA TELE-ELMARIT-M 90mm f/2.8, 1960 LEITZ SUMMICRON 39mm Polarizer.)
The polarizer cut through the haze and darken the sky — slightly.
This is a nice snap, but "nice" isn't good enough.
Let's get rid of the color to make it stronger: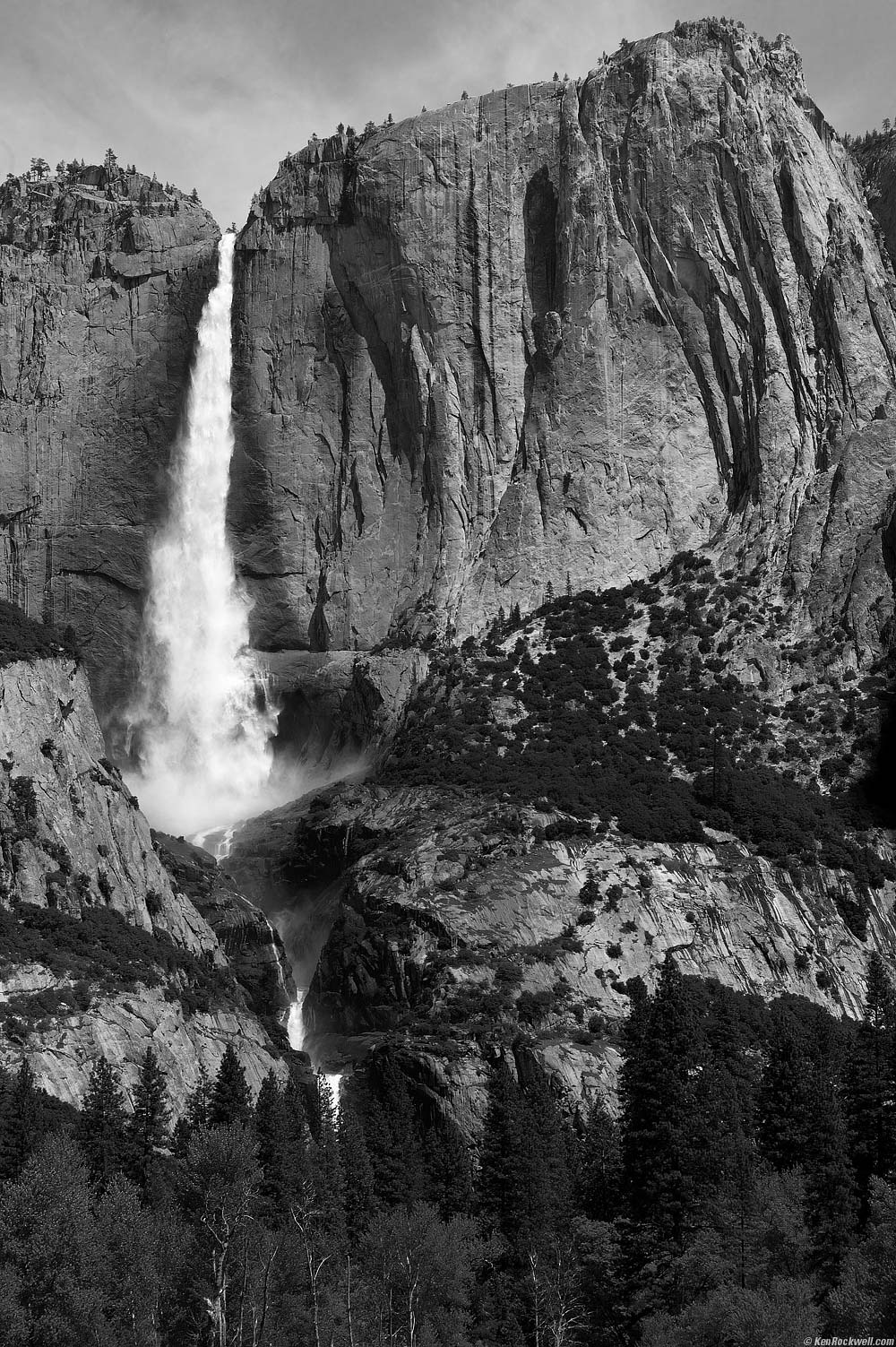 Direct (dumb) conversion to Black and White.
Simply removing the saturation, or invoking the "Black and White" adjustment layer, just makes black and white. It doesn't make art.
Let's add some intelligence through the "Black and White" adjustment layer's sliders, which simply duplicate the colored filters that I didn't use when I snapped this shot in color: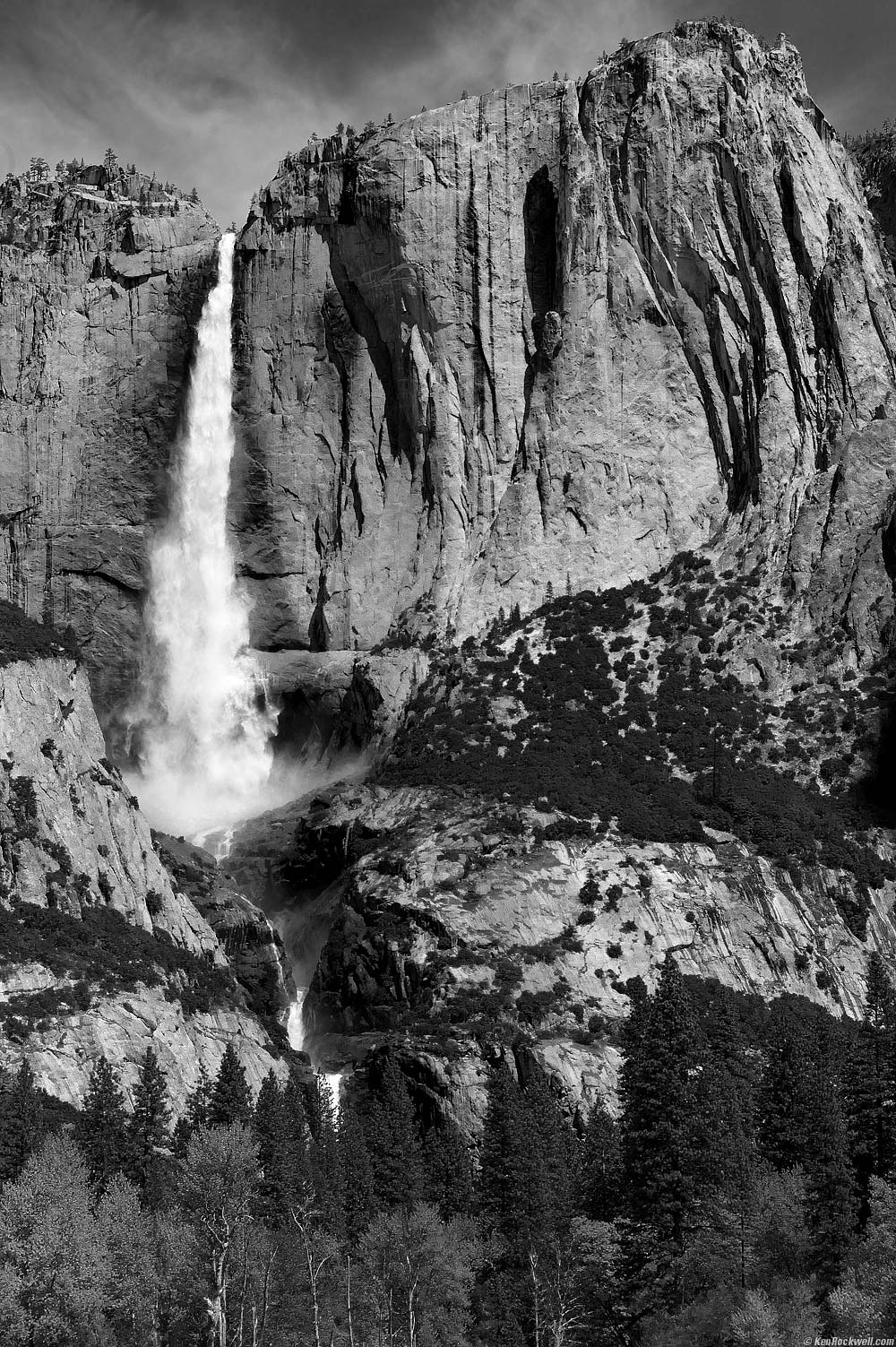 Smarter Black and White version.
To do this, I added an adjustment layer in Photoshop CS5. I selected "Black and White" from the drop-down menu when I created a new layer by clicking the black-and-white half-circle at the bottom of the Layers pallet.
Once created, I moved the adjustment layer's sliders to darken the sky (blue), and lighten the trees (green) and stone (red and yellow).
Nice, but dull. Let's tone this print and call it a night: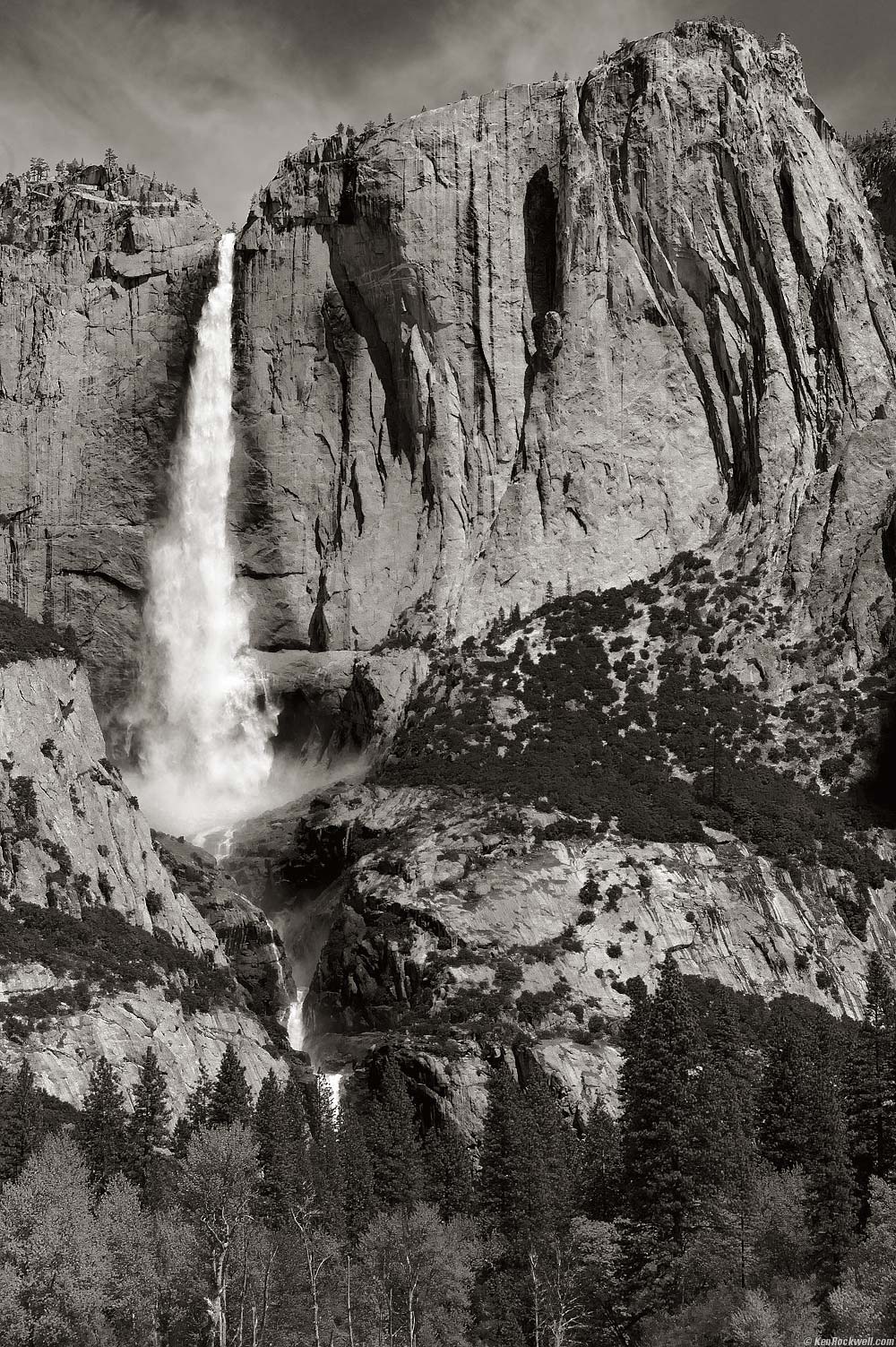 Yosemite Falls as seen from the other side of Swinging Bridge, Yosemite Valley, 11:33 AM. (2009 LEICA M9, Auto ISO 160, 1/180 second at f/8, no stinking tripod, 1987 LEICA TELE-ELMARIT-M 90mm f/2.8, 1960 LEITZ SUMMICRON 39mm Polarizer.)
That's it!
Home Donate New Search Gallery Reviews How-To Books Links Workshops About Contact