Mercedes Starfest 2006
© 2006 KenRockwell.com
04 October 2006, Wednesday: High-Speed Driver Training at Spring Mountain Motorsports Ranch.
This wasn't racing. It was timed high-speed driver safety training with no other cars around us.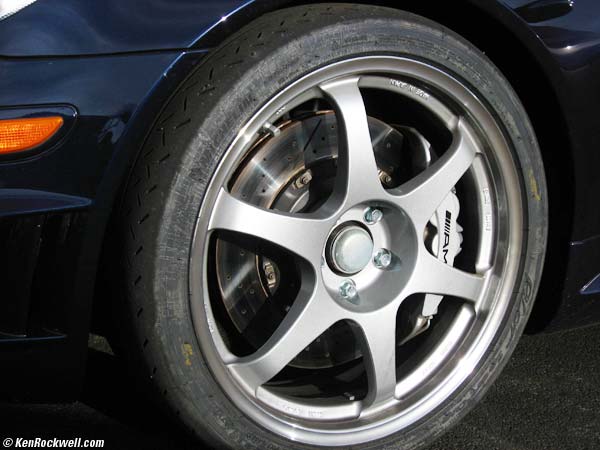 SLK55 sport package brakes.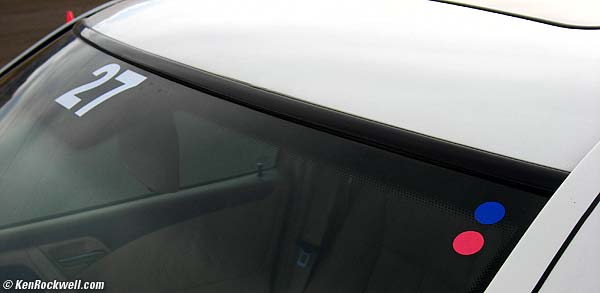 Race number and two tech inspection stickers on my E430.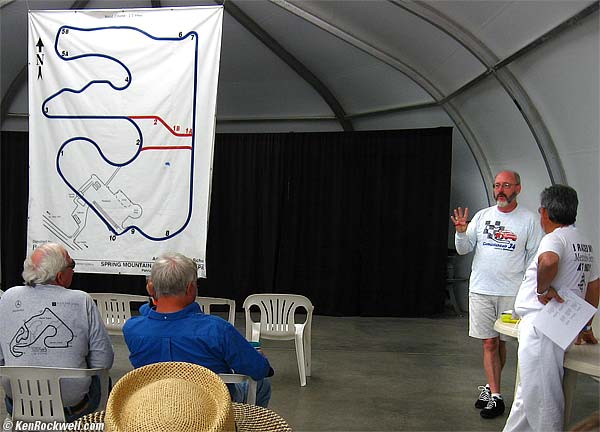 Driver's meeting explaining the road course.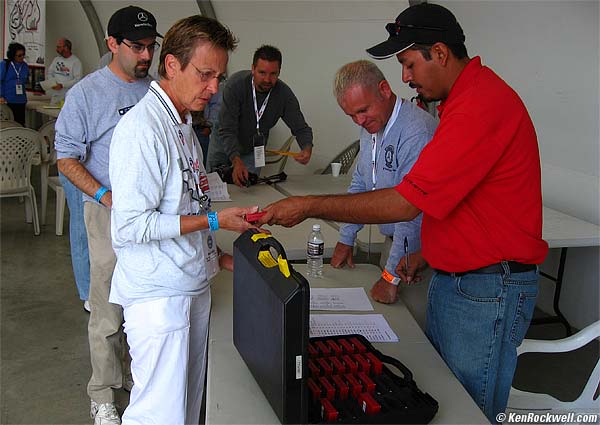 We're handed transponders for timing.
An SLK55 engine. (Actually, it's just a plastic vanity cover.)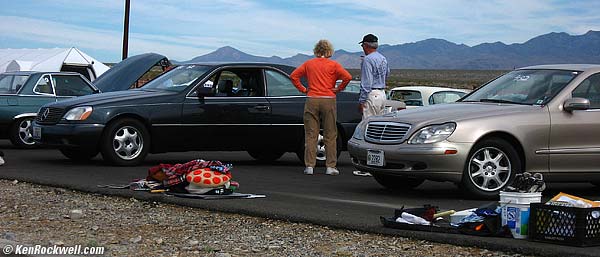 S-Klasses come out to drive fast!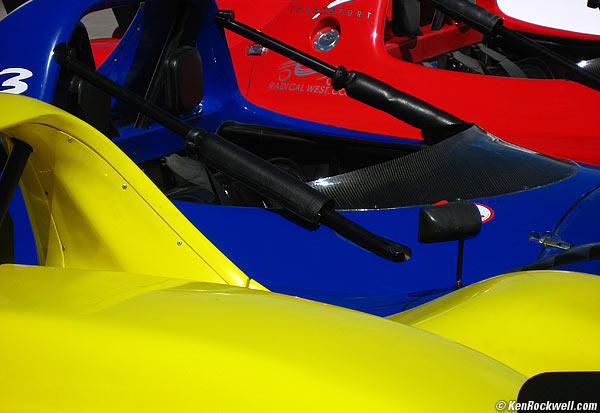 Other race cars at the track.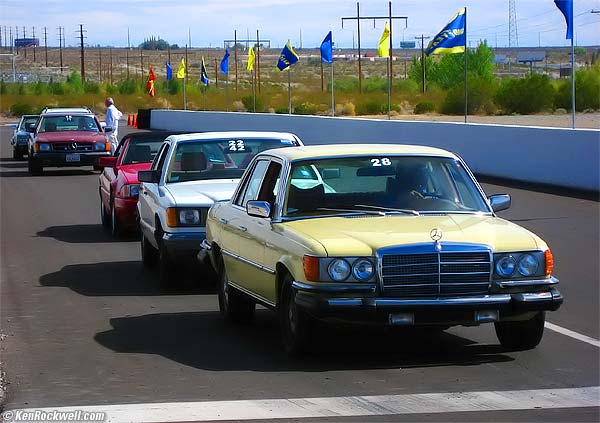 Two Diesels lead the pack.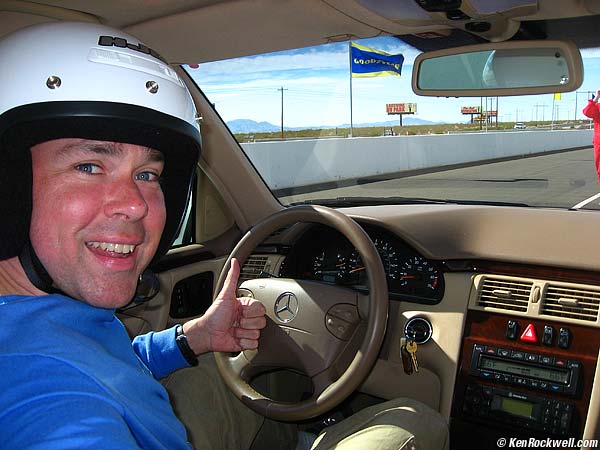 Me at the wheel of my E430.
I'm about to start my timed laps. Of course I ditched the camera before I ran so nothing was flying around the cabin.
---
Video
Windows users may need the Quicktime player to see these. They play fine on Macs.
I was astounded at the sounds I heard, and the speeds I saw, from every Mercedes out running around the track. I had never heard even pedestrian Mercedes make such sounds or go so fast. They sounded smoother, cleaner and happier as they went faster and faster. Even the wimpiest cars went flying by.
Sorry I don't have more photos or videos to illustrate - I was too busy driving and paying attention.
Forgive me if I get abstract, but any kid, or anyone who saw the movie "Cars" ought to be able to understand what I realized a day later.
These are Mercedes, German cars with souls that are born out of over a century of speed. Mercedes invented the car. German cars are designed to run as fast as they can, all day and all night. Their power isn't for stoplight drags; it's for extended, relaxed high-speed cruising. Everything is designed and tuned to run at almost redline, continuously. I had a BMW with two redlines, next to each other. 7,800 RPM was the short-term redline for upshifting, and 7,600 RPM was rated for continuous cruising! This was explained in the owners manual. The BMW ran smoother at high speed than it did lugging around at 65 MPH. It's the same for Mercedes.
In Germany cars are free. In America people are free, but cars are enslaved as beasts of burden. Speed limits protect Americans from our beer-drinking, phone-chatting, French-fry-eating selves, but speed limits are like keeping German cars in cages.
The Mercedes at the track were finally free! Their sounds were the cars saying "Wheeeeee-e-e-e-o-o-o-o-o-w-w-w-w--w---w----!!!" as they ran at insane speeds around the open track. This was the first time most of them had been free for a year or more since the last event. These Mercedes weren't on the verge of exploding like other cars pushed hard, these Mercedes were having the times of their lives!
My E430 ran better, smoother, quieter and faster than it ever had.
1980s 300Es with little straight-sixes made sounds like turbines, while newer Mercedes whooshed by quietly. Of course the scary 6.3s made scary sounds. They all, even the Diesels, loved their day at the track. So did we!
Diesel Blast-Off Video

(

click

)
Here the astounding, ground-pounding 6.3 blast the straightaway!
See and hear the powerful Diesel launch from the starting line, with its front end lifting towards the heavens! Actually this is nothing - it's merely taking off for the first warm-up lap, not sailing past the start-finish line for time.
E320 Silent Whoosh Video

(

click

)
The SL320, the free-revving straight-six version of the SL500, takes off. Again, this first lap is untimed and it's in no hurry.
The E320 whooshes by in almost complete silence. It enjoys high speed and doesn't make a big deal of it. In fact, the motor you hear is an idling truck behind me. The E320's whoosh is a combination of air displaced by the body, a silent exhaust and quiet tires flying by.
Next: Later that evening at Fletcher-Jones.