Fletcher-Jones has two of these huge service areas!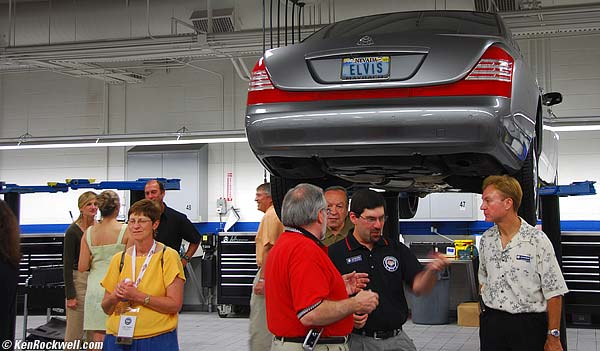 A Maybach on a service lift. This one belongs to Elvis.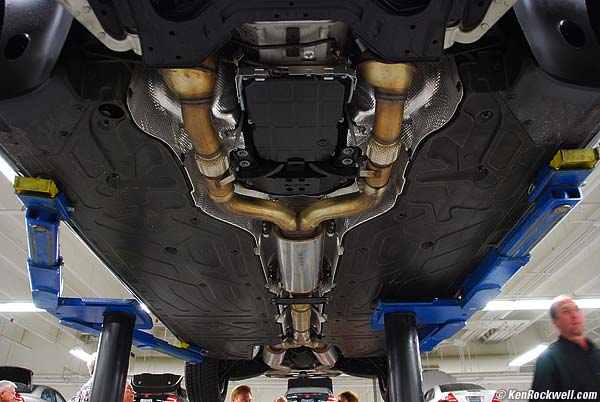 Underside of a Maybach.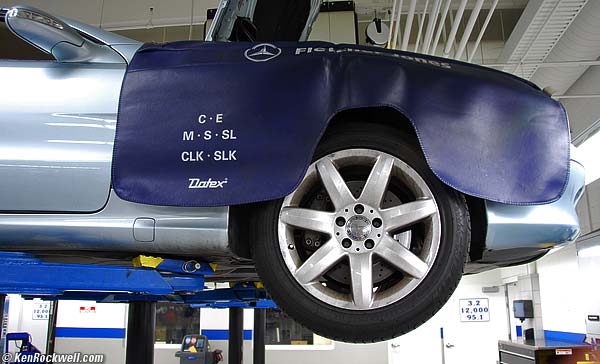 One of Fletcher's Custom Fender Protectors.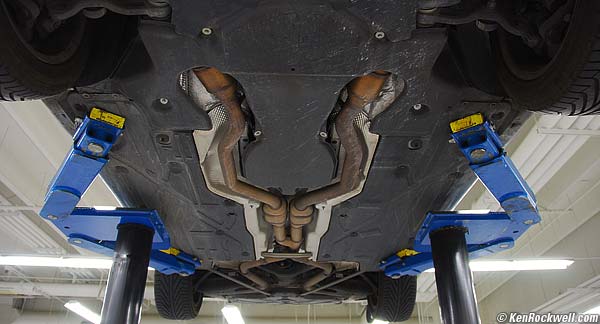 Underside of an SL500.
The entire underbody is sealed. There are cutouts only for the hot exhaust. Everything else is protected.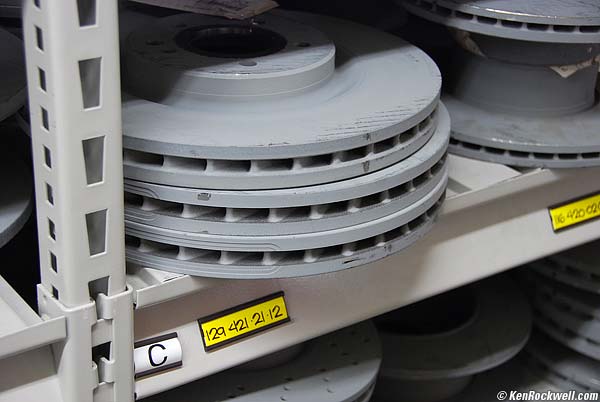 R129 SL500 Brake Rotors. Note the gray anti-rust coating.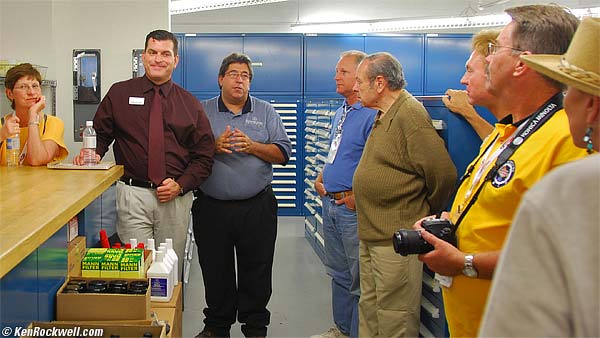 James Holloway, Parts Manager.
James (in burgundy) gave us this tour. Here he's explaining the system of bins in which all the parts are stored.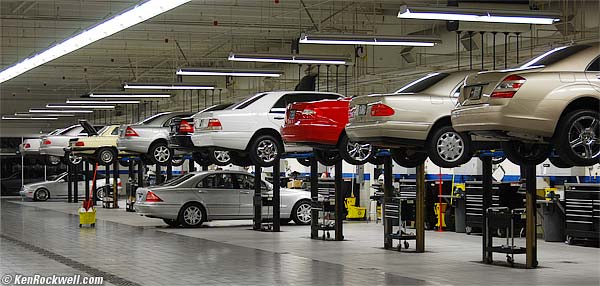 Service Bays, Fletcher Jones Imports, Las Vegas.
Here's the other gigantic service bay. There are rows of lifts on both sides.
Next: Epic Photos made at The South Coast Resort