Home Donate New Search Gallery How-To Books Links Workshops About Contact
California's Gold Country
21 April 2010, Wednesday
Today we arose at the Chico Vagabond Inn, and headed back towards Sacramento.
I snapped this out the van window with my S90 at my usual settings. In retrospect, maybe I should have gotten out.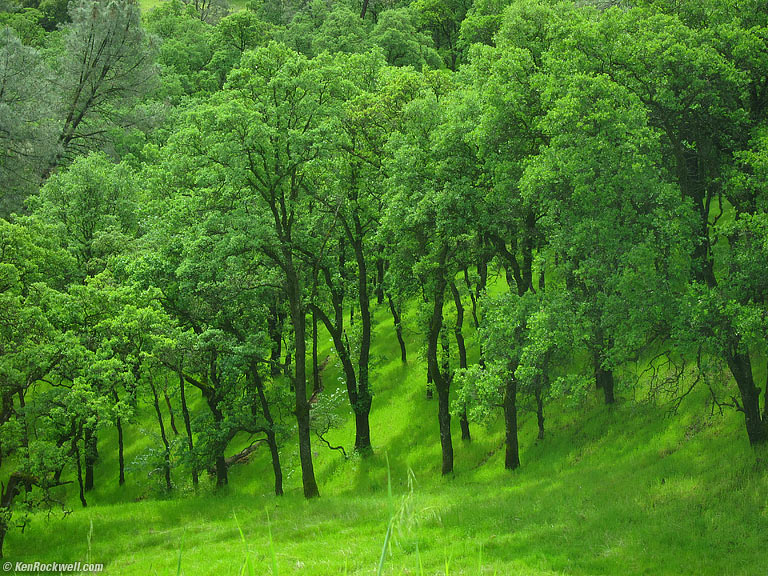 Green, Gold Country, California, 11:19AM.
We stopped at Maria's in Marysville for lunch.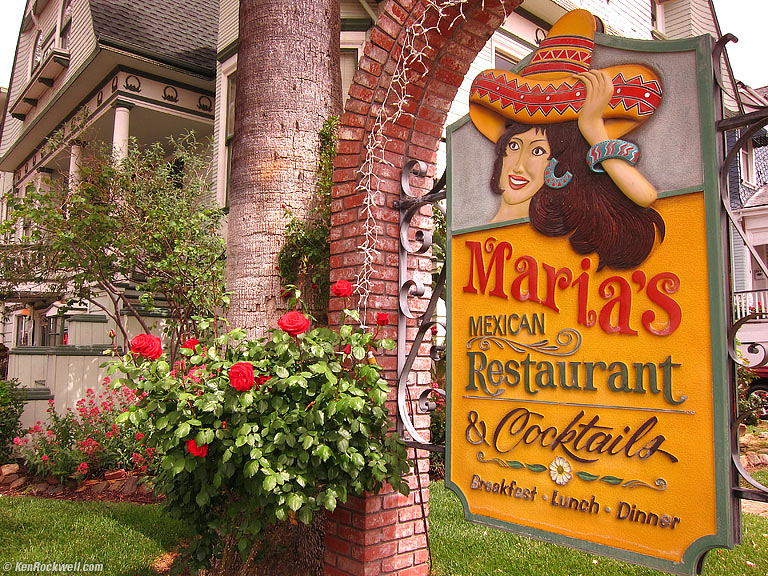 Maria's, Marysville, California, 12:33PM.
And lo and behold, Maria herself served us! (S90 snap.)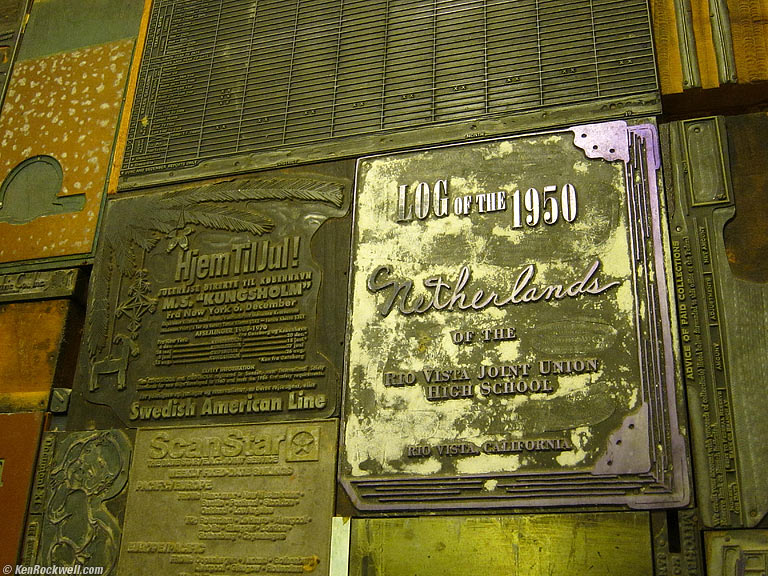 Maria's Men's Room, Marysville, California, 12:51PM.
There was an interesting printing plate display in the men's room.
I flipped the negative in Photoshop so non-printers could read the plates, which are of course reversed.
The peice at the top left is in Danish, which reads:
Going home for Christmas!
Christmas Journey directly to Copenhagen
M.S "Kungsholm"
Departure from New York 6th of December
bla bla
bla bla
Swedish American Line
It's s trange that Swedish American Line were sailing to Copenhagen.
Snapped on my S90, which goes everywhere with me.
We continued to Sacramento, peed at the Holiday Inn, and headed to Sacramento's Old Town.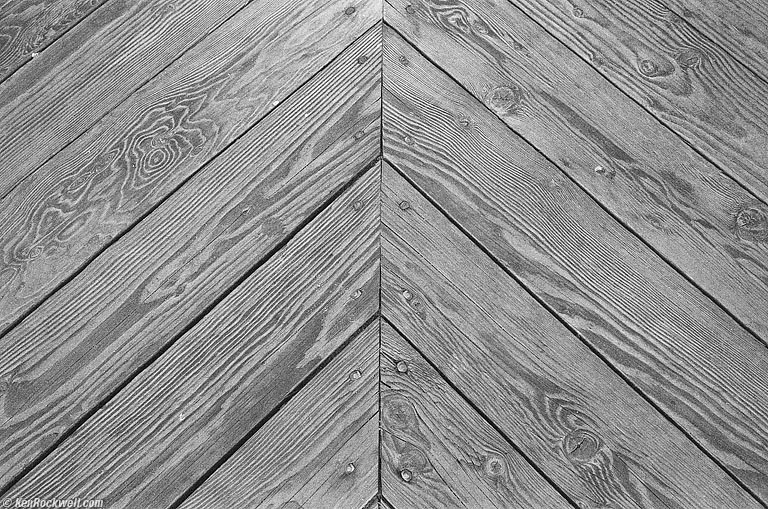 Boardwalk, Old Town Sacramento, California.
I shot this on a LEICA M7, loaded with an ancient roll of fogged Kodak TMY400. I used a LEICA SUMMILUX 35mm f/1.4 lens, and I was too lazy to remove the Hoya Series VII 81A filter, f/8 at 1/90. NCPS process and scan.
I knew the grainy film would add to the texture of the wood.
If I cared, I would have added some emphasis by dodging (lightening) the center, and burning (darkening) the sides.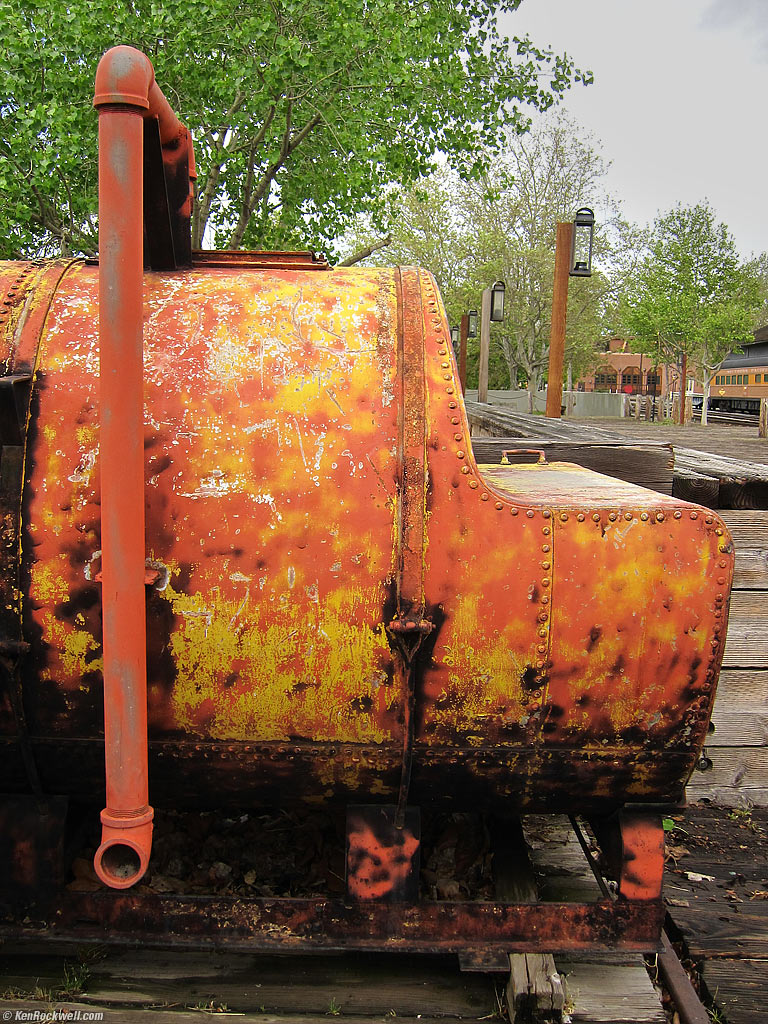 Gold, Old Town Sacramento, California.
I darkened the top right, which was bright white sky. I didn't want your eyes wandering over there.
A snap with my S90.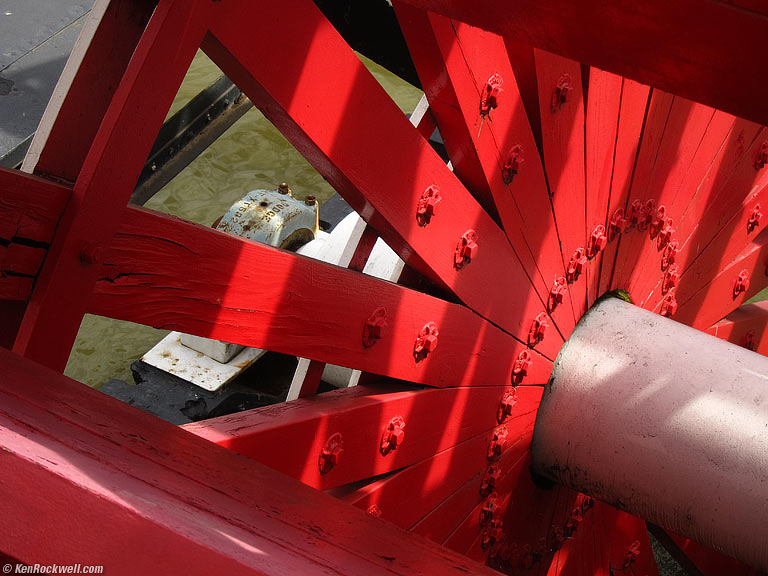 Delta King, Old Town Sacramento, California.
This shot is lines that lead you to the bottom right. This came right out of my S90 with no fiddling.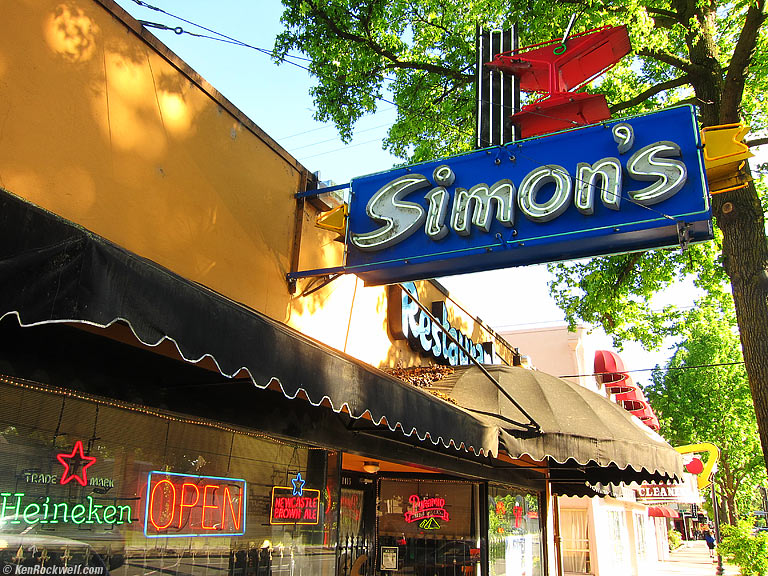 Simon's Bar, Sacramento, California.
And oh my golly, this bar was right next to the rental car place all along.
Little did we know it, as we spent all week with Simon from England. Simon's back is seen in Taylorsville on the 19th.
That's it! We returned the rental van, and rode our bikes home from Sacramento.
Return to the start of the trip.
Home Donate New Search Gallery How-To Books Links Workshops About Contact