Talega
A tract development in San Clemente, California
© 2007 KenRockwell.com
These are photos of a model in the most expensive subdivision called "Lucia." This particular tract home, unfurnished, was offered at about $2.8M in March 2007 by the developer, Laing.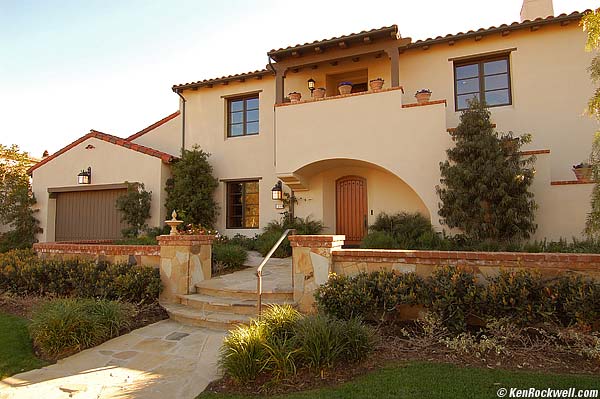 Front of the model.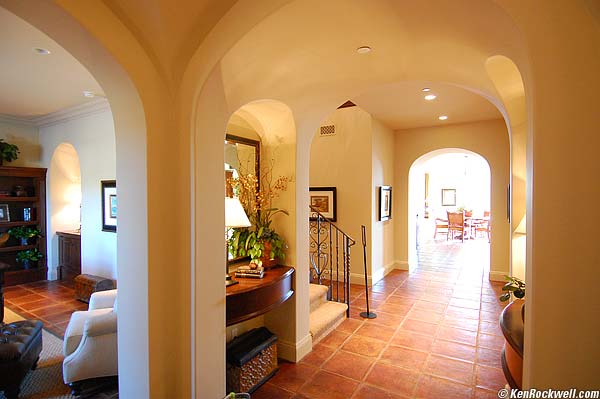 View from front door. Playroom to left.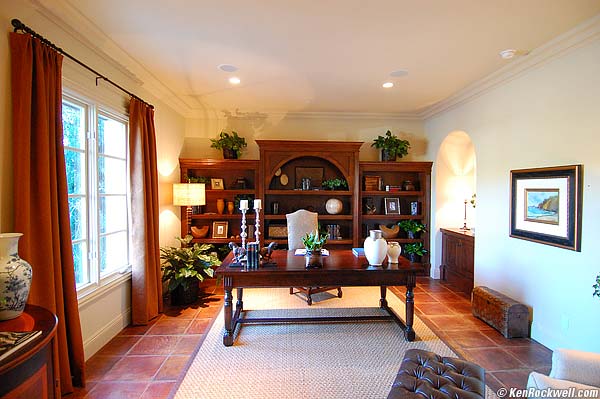 Playroom - first door to the left when you enter.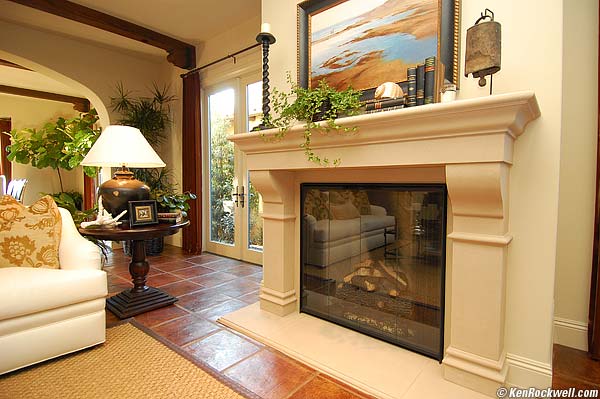 Sandstone fireplace - one of a few.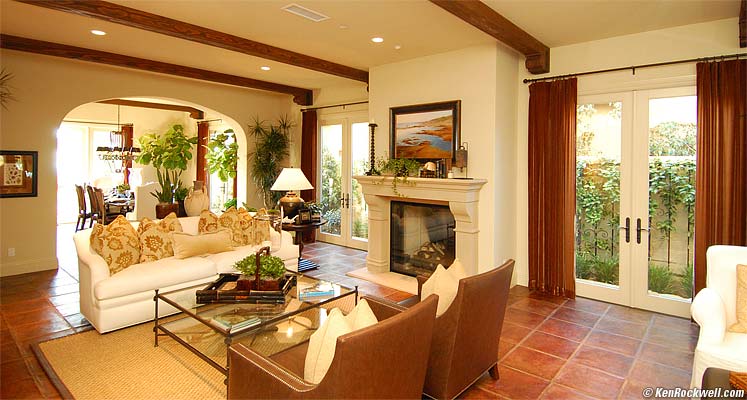 Living room, looking towards dining room.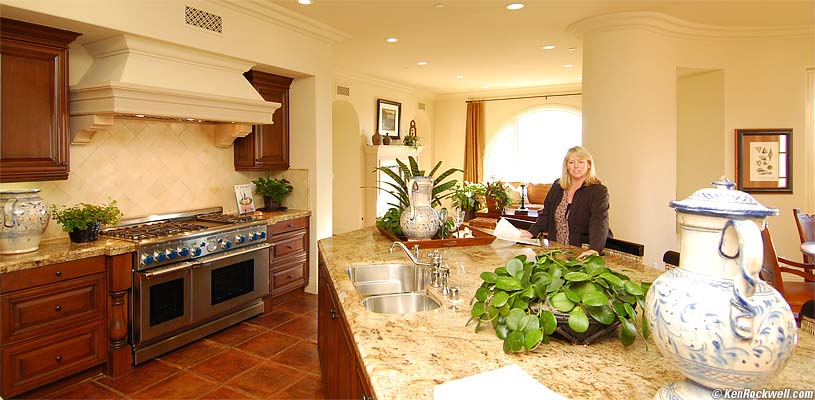 Kitchen; view from fridge.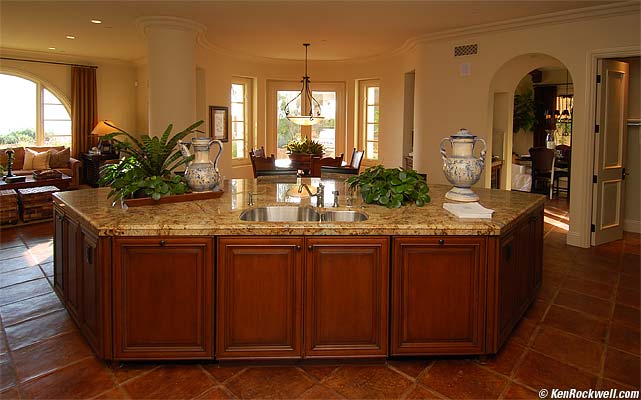 View from the kitchen range to the dining areas.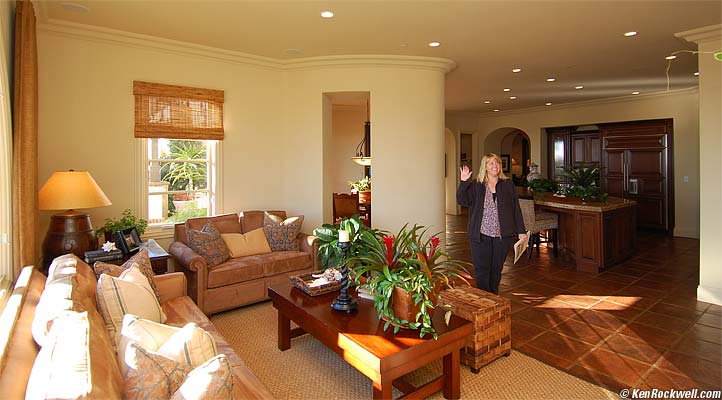 View to kitchen on left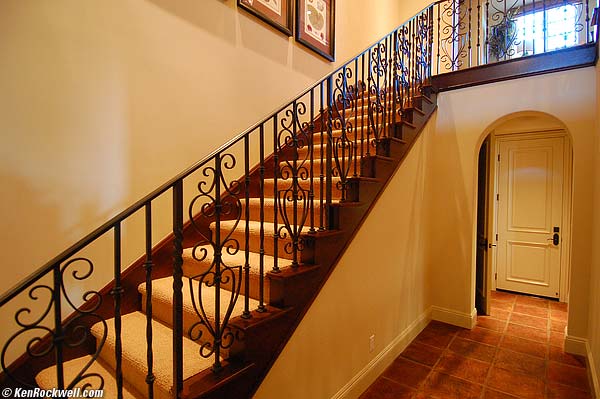 Stairs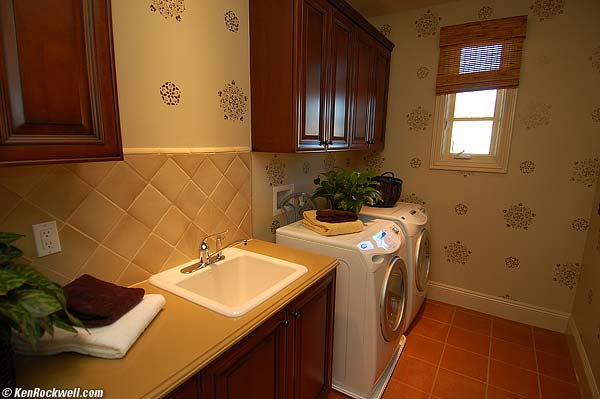 Laundry - upstairs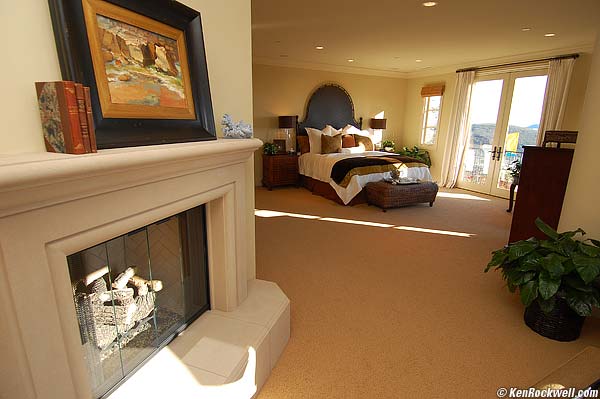 Bedroom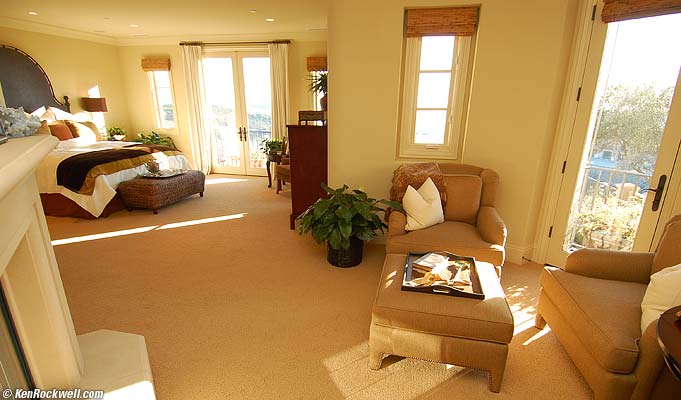 Bedroom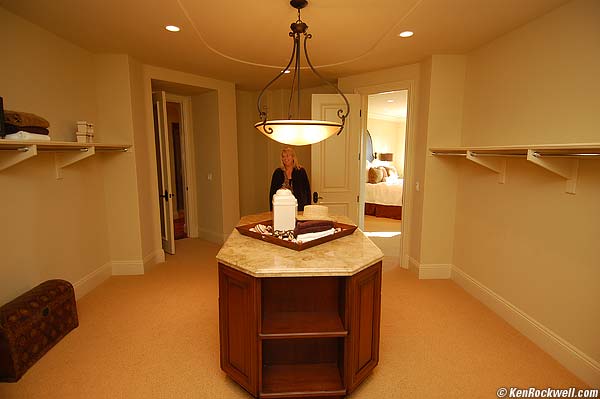 Closet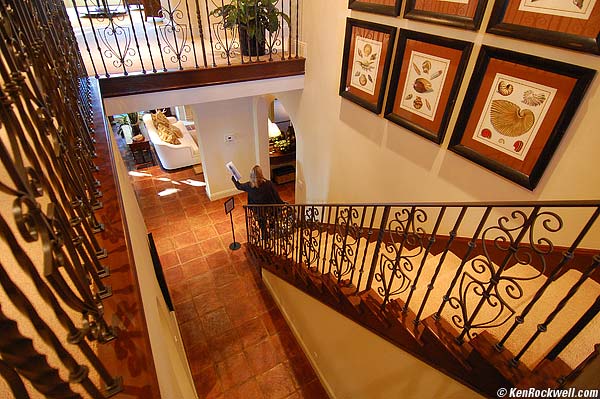 Vertigo
Upstairs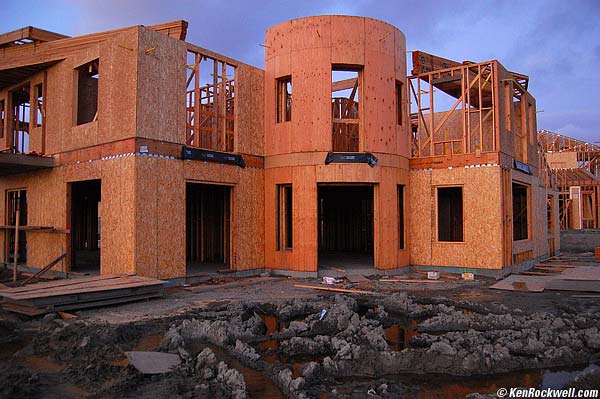 Under Construction, 6PM, Sunday, 25 February, 2007.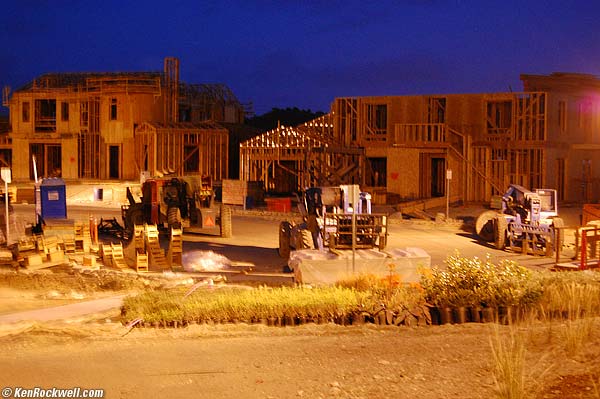 As seen from across the street - subject property to the right. 6:30PM.
Parking: OCSD (949) 770-6011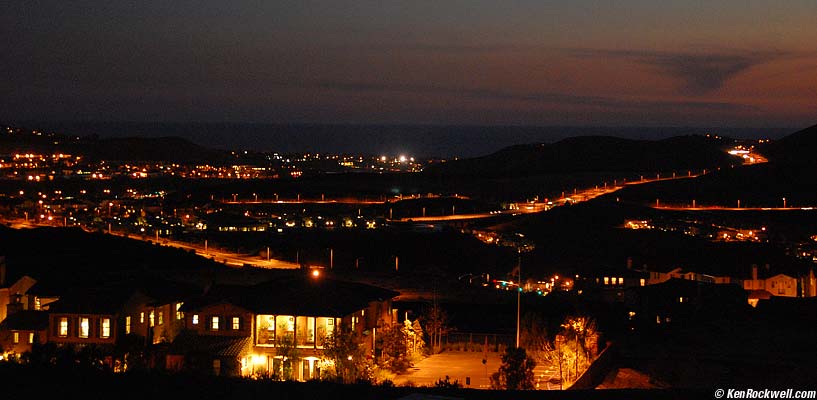 Small section of the view.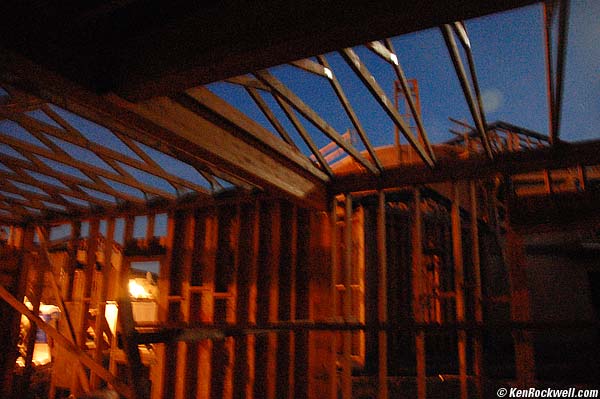 Moonlit Garage. 1 March 2007, 6:30PM.
16' wide door, 2.5' extra on each side. 33' deep, 3' more deep for water heater (36' total).
The garages are defective in design: they are only two cars wide, but deep enough to hold more cars, so they are marketed as "Three Car" and "Four Car " garages, but only useful if the cars that park in the back aren't driven. I'm a car collector, so this drives me crazy since my garages would store cars, not trash.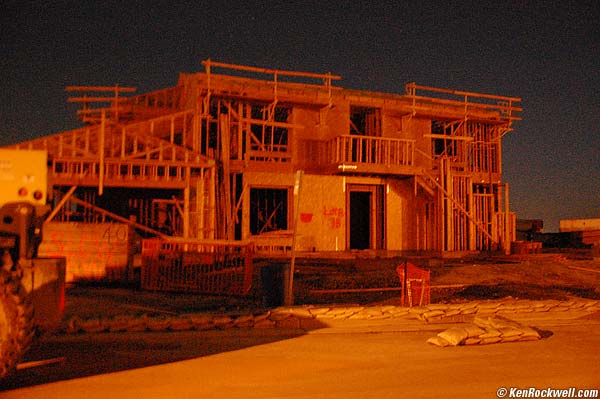 Night. 1 March 2007, 6:40PM.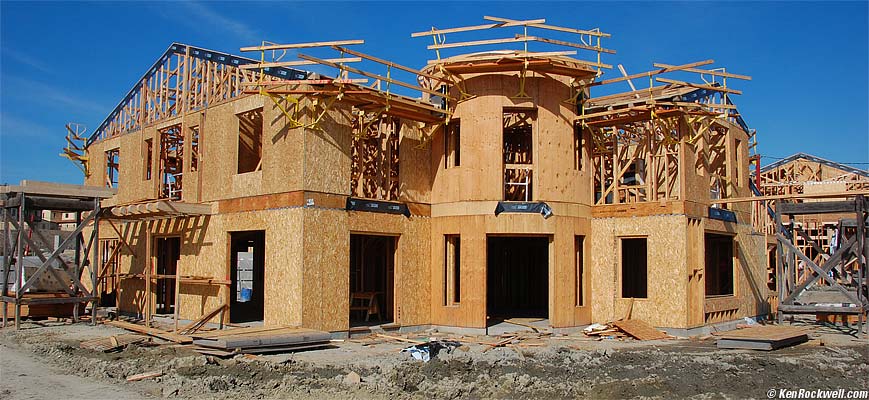 March 2nd, 2007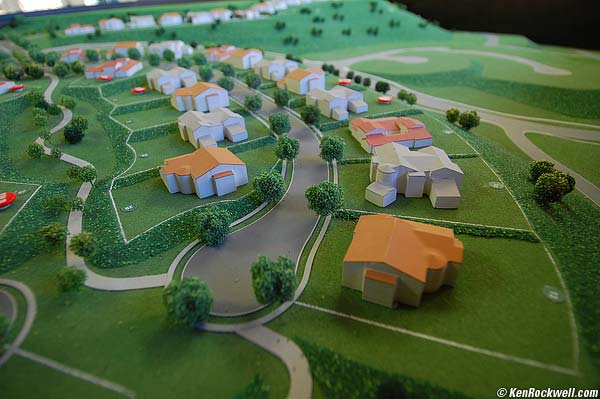 More models - this one under construction is on lower right.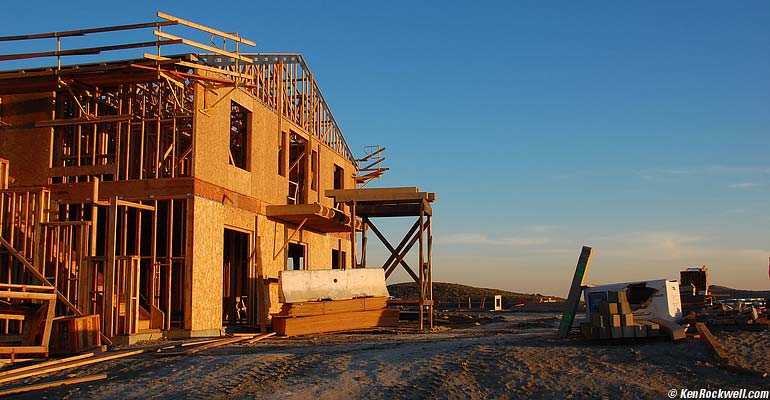 PM, 02 March 2007.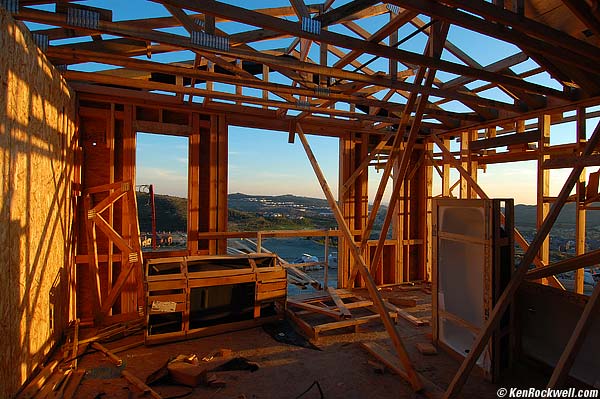 Master bedroom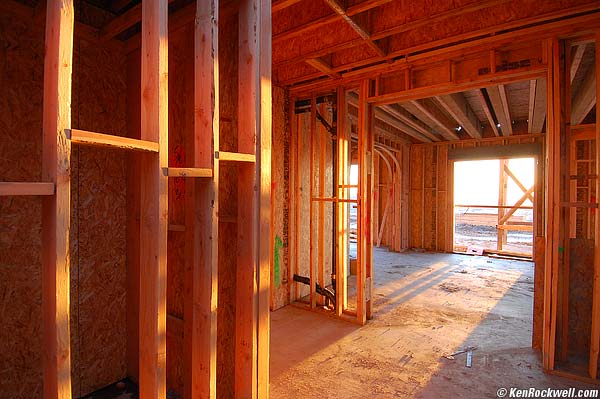 From stairs to living room