Home || <<Back || Gallery || Tech || Links || About || Trips || Contact || Next>>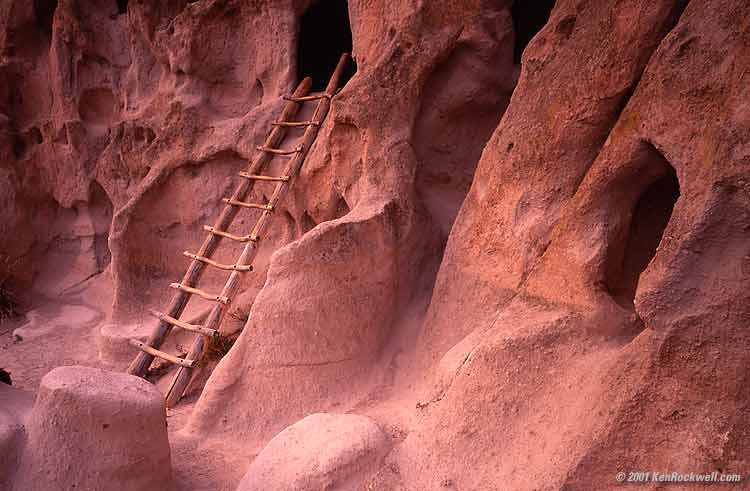 Alien Nutrition Storage Area Ruins, New Mexico. © 2001 Ken Rockwell
Camera doesn't matter: Mamiya 7, 80mm lens, Fuji Velvia film (220 size).
Bigger, clearer image for special fast internet connections
(don't click if you use a phone line to get to the Internet, it will take too long to load)
These primitive holes in sandstone walls are beyond our modern comprehension.
The European scholars who discovered these in 1907 made the knee-jerk guess that these were used by the Indians for habitation, however modern research, based in part on chemical analysis of compounds found in the rock suggest that strange forms of nutrients were stored or synthesized here by the Aliens.