Home Donate New Search Gallery How-To Books Links Workshops About Contact
Nikon D3000
Nikon's Worst DSLR — Ever.
10 MP DX, 3 FPS, 1/200 sync, $599 with VR Lens
© 2009 KenRockwell.com. All rights reserved.
Intro Specs Guide Mode Performance Recommendations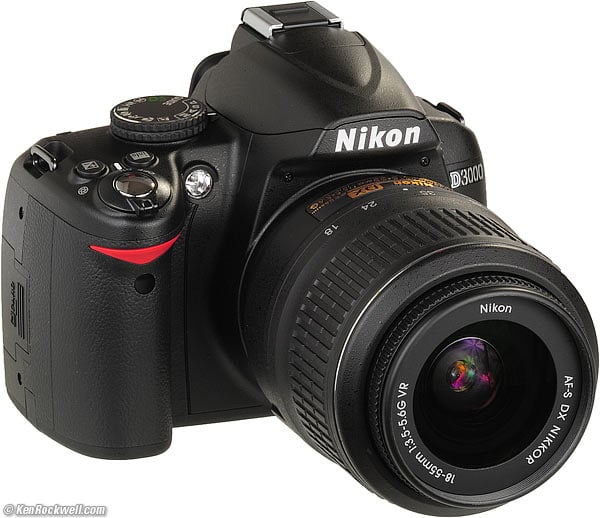 Nikon D3000 and 18-55mm VR. enlarge. I'd get it at Adorama Ritz, Amazon or Calumet. Using these links to get yours is what helps me keep working on this site for free. Thanks! Ken.
30 July 2009 More Nikon Reviews
NEW: Nikon D3000 User's Guide iPhone and iPod App.
DEAL: Refurbished Nikon D3000 at Adorama for $399.95 11 March 2010
NEW: Package Discounts March 2010
Nikon D3000 Users Guide 30 September 2009
Nikon D3000 AF System Users Guide 30 September 2009
Nikon D3000 High ISO Comparison 29 September 2009
Introduction top
Intro Specs Guide Mode Performance Recommendations
The D3000 Nikon's newest inexpensive DSLR. It's a good camera all by itself, but it's the worst DSLR Nikon has ever made. What makes it worse by comparison is significantly slower and balkier operation when compared to other Nikon DSLRs.
The Nikon D40 is a better camera for less money.
The Nikon D3000 is inferior both in operational speed and ease of use, as well as inferior in technical image quality. Specifically, the D3000 is about one stop noisier at any given ISO than the D40; the D3000 is as noisy at ISO 800 as the D40 is at ISO 1,600. While the D40 looks great at ISO 1,600, the D3000 is too grainy at ISO 1,600 for normal use. You have to keep the D3000 at ISO 800 or below for the best results.
Thank goodness the D3000 has no video mode or Live View. DSLR video modes make crappy video and clog up the camera's operation and price, so not having video makes for a better camera at a better price. Likewise, Live View is largely another fluff feature which jacks up the price, and which few people can figure out. Both Live View and video modes hold open the shutter to let more dirt get on the sensor. Good riddance to video and live view!
The D3000 has ADR. The D3000 does not automatically correct lateral color fringes as do the D5000 and above. The D3000 does not support wireless flash control with its built-in flash; you have to use another flash as the commander.
The D3000 introduces a new GUIDE mode, which attempts to help everyone figure out how to use these complex cameras. It's not very helpful.
The best thing about the D3000 is that Nikon gave it one of the best menu systems yet. Nikon completely eliminated the Custom Functions menu, and put everything where it belongs in the SETUP, SHOOTING or PLAY menus. For instance, we used to have to go looking for items related to taking pictures in random places in three menu systems, and now they are all in the SHOOTING menu. Hallelujah!
Lens Compatibility
Only autofocuses with AF-S (and older pro AF-I) lenses with built-in motors.
Regular AF lenses like the 10.5mm fisheye work great, but have to be focused manually.
Manual-focus lenses work, but you have to guess at exposure, or use a Gossen Digisix shoe-mounted light meter.
More at Nikon Lens Compatibility.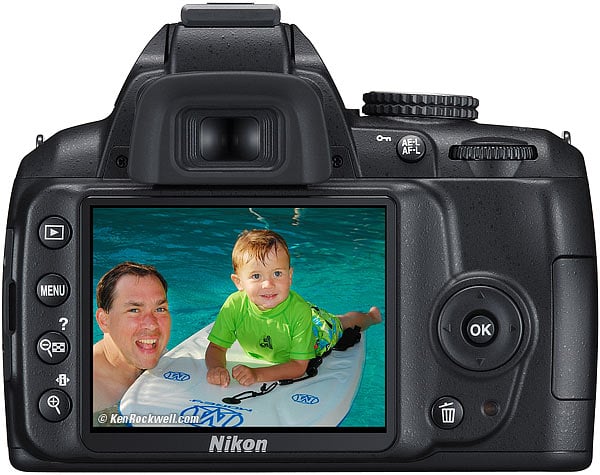 Rear, Nikon D3000. enlarge.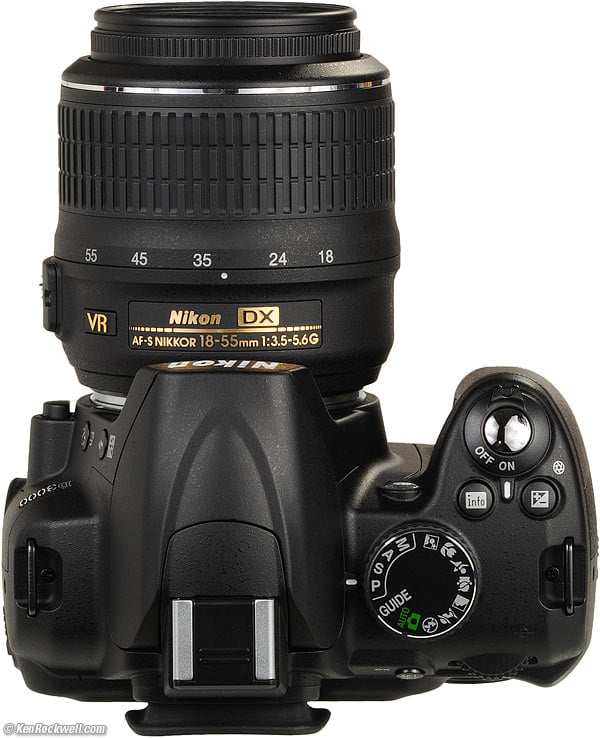 Top, Nikon D3000. enlarge.

Specifications top

Intro Specs Guide Mode Performance Recommendations

Finder

Small, light pentamirror. Same as the D40.

95% coverage.

0.45x magnification with standard (for DX) 28mm lens. (0.8x with 50mm tele lens).

18mm eye relief (eyepoint).

-1.7 to +0.5 diopters.

On-demand grid lines, much better than needing to replace a screen a la Canon.

Autofocus

11 points.

Multi-CAM 1000 autofocus sensor module.

All the good modes, including 3-D tracking.

Works from LV -1 to +19.

AF Illuminator: Yes.

Shutter and Advance

Frame Rate

3 FPS.

Shutter

30s - 1/4,000 and bulb, in 1/3 stops.

For time exposures, use the excellent $18 ML-L3 remote.

Maximum Shutter Speed with Flash

1/200 sync speed. (the D40 is a professional 1/500).

Remote Control

Nikon's excellent $18 ML-L3 remote, which also works with many other smaller Nikon SLRs.

Shutter Death

Tested (not guaranteed) to 100,000 cycles.

Sensor, Image and Exposure

Sensor

10 MP DX CCD

1.5222x crop factor, 23.6 x 15.8mm.

Ultrasonic Sensor Cleaner.

Image Sizes

3,872 x 2,592 (native)

2,896 x 1,944

1,936 x 1,296

ISO

100 - 1,600 in full stops.

Also ISO 3,200.

Metering

420 pixel RGB 3-D Matrix.

Center weighted: 8mm circle.

Spot: 3.5mm circle.

Does not couple to AI manual focus lenses; use a Gossen Digisix shoe-mounted light meter or guess

White Balance

Auto, incandescent, fluorescent (7 types), direct sunlight, flash, cloudy, shade, preset manual.

All except preset manual add fine turning.

Flash

Built-in Flash

Yes; same GN 40'/12m @ ISO 100 pop-up as other Nikons.

Maximum Shutter Speed With Flash

1/200 in normal modes.

(see Flash Sync Speeds.)

Data, Playback, Files and Storage

Formats

Three kinds of JPG (FINE, NORMAL and BASIC).

NEF raw.

You can record both at once if you like.

Color Playback Histogram

Probably.

Live Histogram

No.

Storage

SD and SDHC cards.

Data Transfer

USB.

3" LCD Monitor

3-inch LCD.

Only 230,000 dots, not as sharp and smooth as the 3" LCDs of the D90 and above, but still wonderful.

Color Playback Histogram

Yes.

Live Histogram

no.

Size, Weight, Power and Environmental

Size

5.0 x 3.8 x 2.5" (126 x 97 x 64mm) W x H x D, specified.

For comparison, the D40 is 5.0 x 3.7 x 2.5" (126 x 94 × 64mm).

Weight

17.1 oz (485g) stripped: no battery, no card, no strap, no lens, etc.

For comparison, the D40 is specified at 16.8 oz (475 grams) under the same conditions.

Power

EN-EL9a battery.

Optional AC Adapter EH-5a if you buy the Power Connector EP-5.

Battery Life

Rated as 550 shots per CIPA, with 50% flash.

Environmental Conditions

32 ~ 104ºF (0 ~ 40ºC)

<85% RH (no condensation).

Included Accessories (may vary by area)

EN-EL9a battery

MH-23 charger

DK-5 Eyepiece Cap

DK-20 Rubber Eyecap

UC-E4 USB Cable

AN-DC3 Camera Strap

BS-1 Flash Shoe Cover BS-1

BF-1A Body Cap

Software CD

Price and Availability

Price

$599.95 at introduction, including the excellent 18-55mm VR lens.

Announced

30 July 2009.

Available

Since September 2009.

GUIDE Mode top

Intro Specs Guide Mode Performance Recommendations

Here's a guide to the GUIDE feature.

First, set the knob to GUIDE: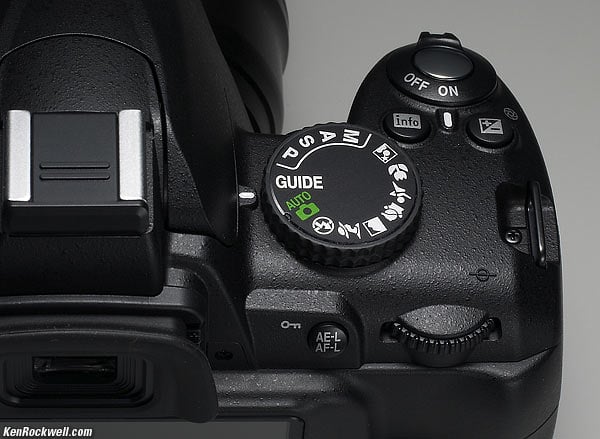 Nikon D3000 mode dial set to GUIDE.
and you'll see this on the LCD: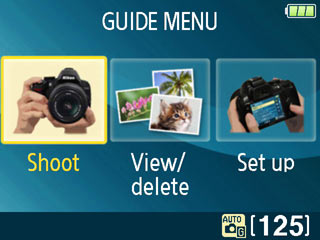 Select SHOOT and hit OK, which gets us: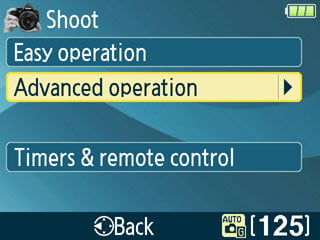 the options for shooting.
Select ADVANCED, which gets us to: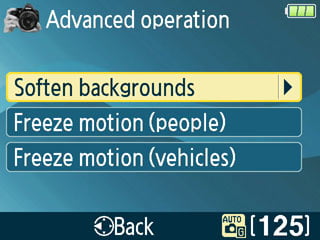 These options.
If you select SOFTEN BACKGROUNDS, you get to:
These instructions about what to do next time and why.
Hit OK again to go to the next screen, which gets you to: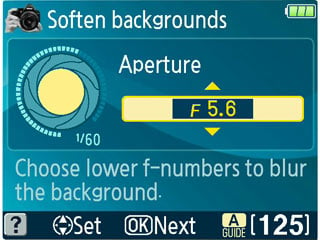 Hit OK, and you're shooting with the camera set as selected by the camera. You also had the options of changing some of these settings as shown in yellow as you were going through these sets of Guide menus.
This is an active, live help system, but it's helpful only if the few answers it provides just happen to be the questions you have.
There is no keyboard and no way search for answers to your questions, so there is a good chance that this feature will amaze people at sales pitches, but not perform when you really need to know an answer to your question.
Performance top
Intro Specs Guide Mode Performance Recommendations
The D3000 is the worst DSLR ever made by Nikon, which says a lot since Nikon's been making them for over ten years.
Not that it's that horrible on an absolute scale, but with every other Nikon, even the older and cheaper D40, being so much better to the experienced user, it becomes obvious that the D3000 is Nikon's worst DSLR — ever.
Sure, I can create awesome, jaw-dropping photos with the D3000, but it's slower and more difficult than with other Nikons like the less expensive D40.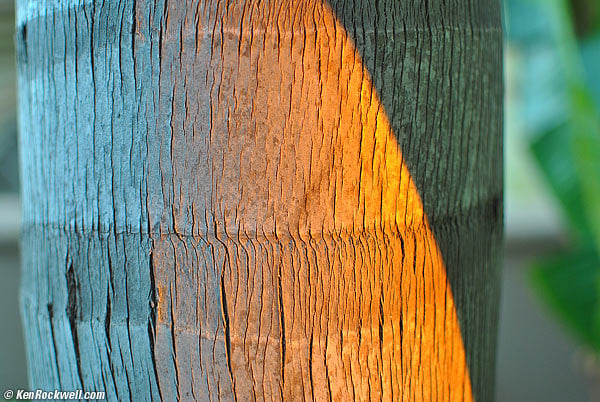 Example snap, last light. 35mm f/1.8, f/1.8 at 1/60 (note shallow depth-of-field), auto ISO chose ISO 220. STANDARD and +2 saturation Picture Control, Auto A2 White Balance. enlarge.
Speed of Operation
The D3000 shoots fast enough. Autofocus is super-fast.
The D3000's speed and ergonomic problems come in two categories: the long processing time for ADR, and sloppy playback speed and ergonomics.
The problem is that ADR (Adaptive Dynamic Range), a feature which does a great job of ensuring you get great details in both the darkest shadows and brightest highlights, slows down the camera so much that it takes three seconds to process each frame.
ADR actually works, and really does improve the look of most photos. its too bad that it works so slow in the D3000 that it only will work for still subjects; forget it for action and people pictures.
The problem with taking three seconds to process each frame is that it now takes at least three seconds for your picture to pop up on the LCD after you snapped it. Three seconds! I feel so retarded standing around for three seconds waiting for an image to pop up on the LCD. TIme it yourself; three seconds feels like three minutes when you're actively shooting.
It gets worse. The shooting buffer shrinks to five frames with ADR ON.
The five-frame buffer means you can shoot five frames as fast as you can, and the camera can take its time to process each image.
The problem is that with the D3000 taking three seconds to process each frame, and with only five frames in the buffer, that it is the first DLSR I've ever used where I could get stuck simply photographing my kid.
If you take five snaps, you have to wait 15 seconds before you can take any more pictures.
When this first happened to me, I thought I had a bad SD card. I swapped, and the same problem. Then I read that the buffer shrinks in ADR mode (press the D3000's "?" button in that menu item) and it started to come together.
I got exactly the same performance with any of a SanDisk 8GB Extreme III 30MB/s, SanDisk 4GB Ultra II 15MB/s or even a SanDisk blue 256MB card from 2004. The card didn't change anything.
You can fix this problem by turning off ADR (MENU > CAMERA > Active D-Lighting > OFF), in which case the camera works as fast as it should, and the buffer holds 16 frames.
The problem here is that ADR is a very helpful feature, and one of the only reasons to buy a D3000 over the D40.
Oh well.
Playback
The D3000 is the first Nikon DSLR to have caught the Curse of Canon: you need to press the PLAY button to get full control of your images while under review after having just shot them!
If a review image pops up, to get to the other images, you have to press the left-right controller. The dial won't work, unless you've hit PLAY first.
But wait: even worse than Canon, if you hit PLAY while the image is up right after it's been shot, the D3000 thinks you want to make the image go away, and turns off the screen! Instead, you have to tap the left-right button, after which the dial now works.
Once you get this figured out, each image comes up quickly.
When the image pops up right after shooting (review), you can zoom simply by pressing the (+) button, better than Canon which always demands you first press PLAY. Sadly, you still can't jog back and forth among other zoomed images unless you first hit PLAY twice, or if you press a left-right button before you zoom. (If you hit left-right after you zoom, it scrolls inside the same image, duh.)
On the D40, just hit (+) and you always can pop back and fourth between other zoomed images with the dial, with no twiddling first.
Once you've figured this out and get zoomed-in on the D3000 in such a way that you can use the dial to swap among images, it takes about a full second to go from one to the next. The D40 does the same thing about three times as fast.
The D3000, taking one second to switch between images in zoomed playback, is too maddeningly slow for my use. I prefer the D40, which is many times faster.
I got exactly the same performance with any of a SanDisk 8GB Extreme III 30MB/s, SanDisk 4GB Ultra II 15MB/s or even a SanDisk blue 256MB card from 2004. The card didn't change anything.
Finder
The finder is the same little one as in the D40.
Nikon did a nice job jamming all the AF sensors in there without cluttering the screen too much. There are always tiny black squares, and larger gray rectangles appear if any particular sensor is active.
The weirdness is that shadows of two red LEDs are visible at the bottom of the finder in darker conditions where these same LEDs are trying to light up the selected AF sensors. I've never seen these red smears in any other Nikon finder, and they can be distracting.
Autofocus
AF works great. It's fast, and if you set 3D tracking (MENU > CAMERA. AF-area mode > 3D), the D3000 really does move the selected AF area around magically as you recompose, or as the subject moves around in the frame.
Light Metering
The D3000's meter is great. It is more accurate more often than the D40 or D80, whose meters often overexposed.
I rarely, if ever, need to set exposure compensation regardless of if I'm shooting indoors, outdoors, or anything in any light. The D3000's meter does what it should, and almost always gives perfect results.
LCD
The LCD is great - if today was 2005.
Sadly, it is not the sharp, fluid, brilliant 3" LCD of the D90, D300, D700 and D3.
The D3000 LCD has only one-fourth as many pixels as the other Nikon 3" LCDs, so each pixel is so big that you just about can see them. The LCD looks coarse compared to the other Nikons.
The D40 has the same number of pixels, but in a smaller 2.5" "screen where it doesn't look so coarse.
High ISOs
High ISOs are poor, compared to other DSLRs. (High ISOs are great compared to pocket cameras.)
The D40 is twice as good, meaning that the D40 looks as good at ISO 1,600 as the D3000 looks at ISO 800.
The fastest speed at which the D3000 gives decent results is ISO 800. At ISO 1,600, normal people are going to notice the noise and wonder why the photo is so grainy.
AUTO ISO climbs up to ISO 1,600. I use Auto ISO, and I'd suggest considering lowering the maximum value to ISO 800 (MENU > CAMERA > ISO sensitivity settings > Max. sensitivity > 800.)
No Correction of Lateral Color Fringes
Except for the D40, every other Nikon DSLR today automatically and magically corrects lateral color fringes
With other Nikons, colored fringes around lines in corners of photos are never more seen. Canon still has this problem, but not Nikon. With every other Nikon, everything always looks perfect. There are no color fringes.
The D3000 still has this problem, if you care. There is no automatic correction in the D3000, so some lenses will show this slight artifact.
Info Screen Priapism
By default, the INFO screen keeps coming up when you don't want it.
This is a feature called Auto info display, which is on by default.
To fix it, turn this off by MENU > WRENCH > Auto info display > (select your choice of displays for which you prefer to deactivate this) > OFF.
18-55mm VR Lens
The included 18-55mm VR lens is excellent.
It has its own review.
Recommendations top
Intro Specs Guide Mode Performance Recommendations
I hate to say it, but the D5000 is a much better camera. I'd get it instead.
The D40 was a better camera, but it's no longer available.
More Information
Nikon's D3000 Product info specs lens compatibility sample images
Nikon's upside-down printed brochure
Nikon's Official Press Release
Nikon Australia's Press Release
Help me help you top
I support my growing family through this website, as crazy as it might seem.
If you find this as helpful as a book you might have had to buy or a workshop you may have had to take, feel free to help me continue helping everyone.
If you've gotten your gear through one of my links or helped otherwise, you're family. It's great people like you who allow me to keep adding to this site full-time. Thanks!
If you haven't helped yet, please do, and consider helping me with a gift of $5.00.
The biggest help is to use these links to Adorama, Amazon, Calumet, Ritz and J&R when you get your goodies. It costs you nothing and is a huge help. These places have the best prices and service, which is why I've used them since before this website existed. I recommend them all personally.
Thanks for reading!
Ken
Home Donate New Search Gallery How-To Books Links Workshops About Contact