Home Search Gallery How-To Books Links Workshops About Contact
Canon 14mm f/2.8 L Example Images
all © 2007 KenRockwell.com
These shots are what I like to do with my 14mm and a full-frame camera. They were shot in 2007 in Death Valley and along Route 66, at which links you'll find far more technical details.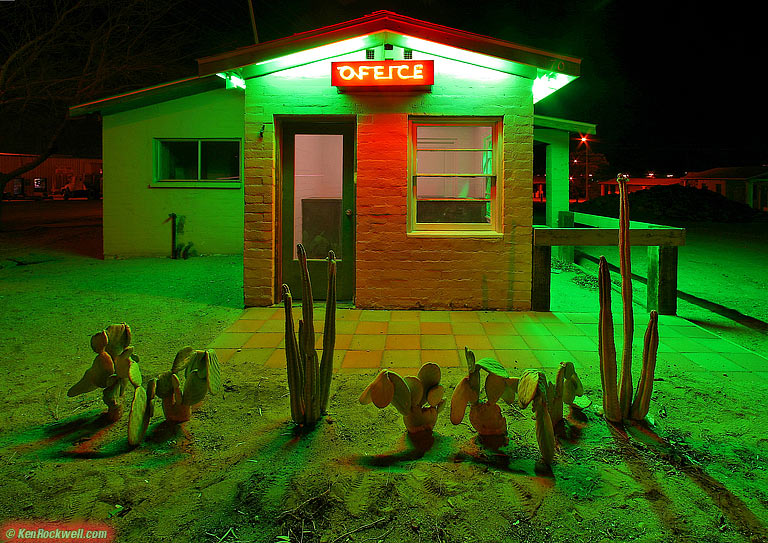 The Green Motel, Barstow, California.
Canon 5D, 14mm f/2.8L, f/8 @ 4 seconds, ISO 50. tech details. Note how the 14mm lens makes the dirt come right up to your feet. I was only a few feet (2m) away from this small building.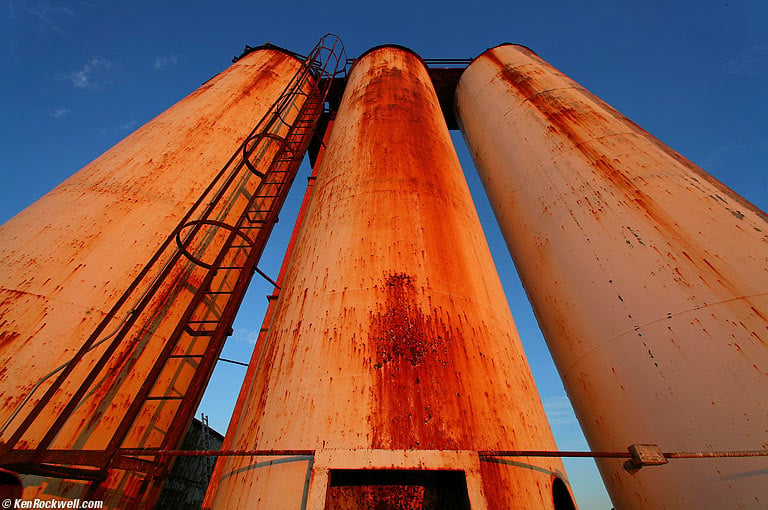 Chemical Plant, Amboy , California.
Canon 5D, 14mm f/2.8L, f/11 @ 1/25, ISO 50, hand-held. (tech details.) Wow! I can see both vertically and horizontally at the same time! I love how I can look directly at the bottom of the stacks, or look straight up at the sky. This helps make the photo dynamic and engaging. Next Photo >>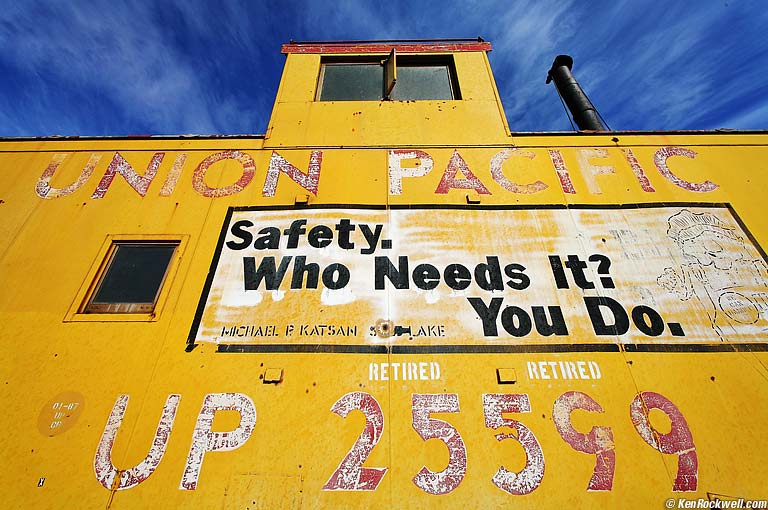 Barstow Train Museum, Barstow, California.
Canon 5D, 14mm f/2.8L, f/11 @ 1/160, ISO 50, hand-held. (tech details.) Next Photo >>