<< Back Home Gallery How-To Links Workshops About Contact Next >>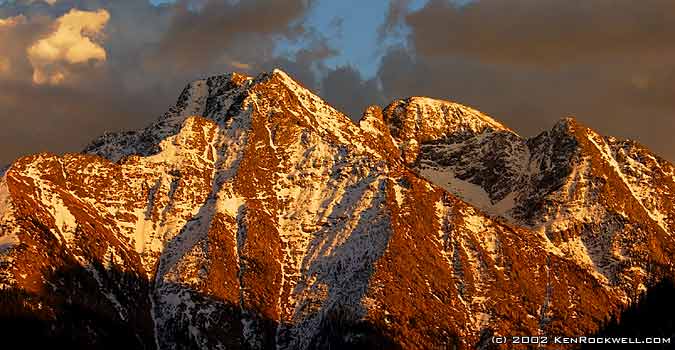 On the Way to Silverton, Colorado © 2002 Ken Rockwell.com. All rights reserved.
After photographing and hiking Junction Creek in Durango on Tuesday, 08 October 2002, I headed north to Silverton. I caught the setting sun on the local mountains on my way up.
<< Back Home Gallery How-To Links Workshops About Contact Next >>