Home Donate New Search Gallery Reviews How-To Books Links Workshops About Contact
Yosemite and the Eastern Sierra
16 17 18 19 20 21 22 October 2014
22 October 2014, Tuesday top
Today we traveled to Yosemite and met the group in the afternoon in front of the Lodge.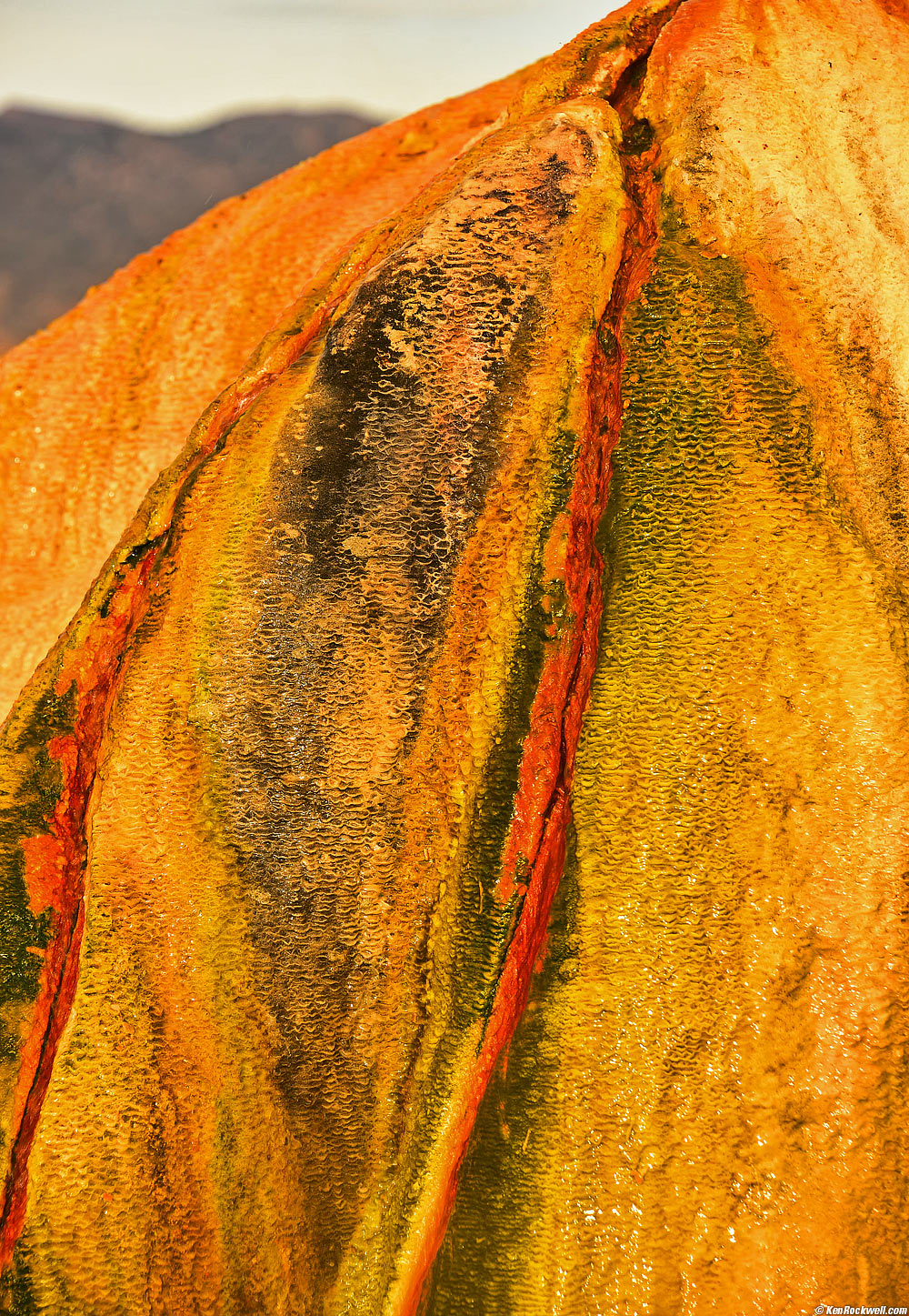 Travertine Hot Springs, Bridgeport, 8:51 AM. (Nikon D810, Nikon 28-300mm VR at 135mm, f/8 hand held at 1/125 at ISO 100, Athentech Perfectly Clear v2.)
This is snapped from a helicopter the group chartered. The VR of the 28-300mm works great!
The tour ended and we headed south towards Dave's house in Los Angeles.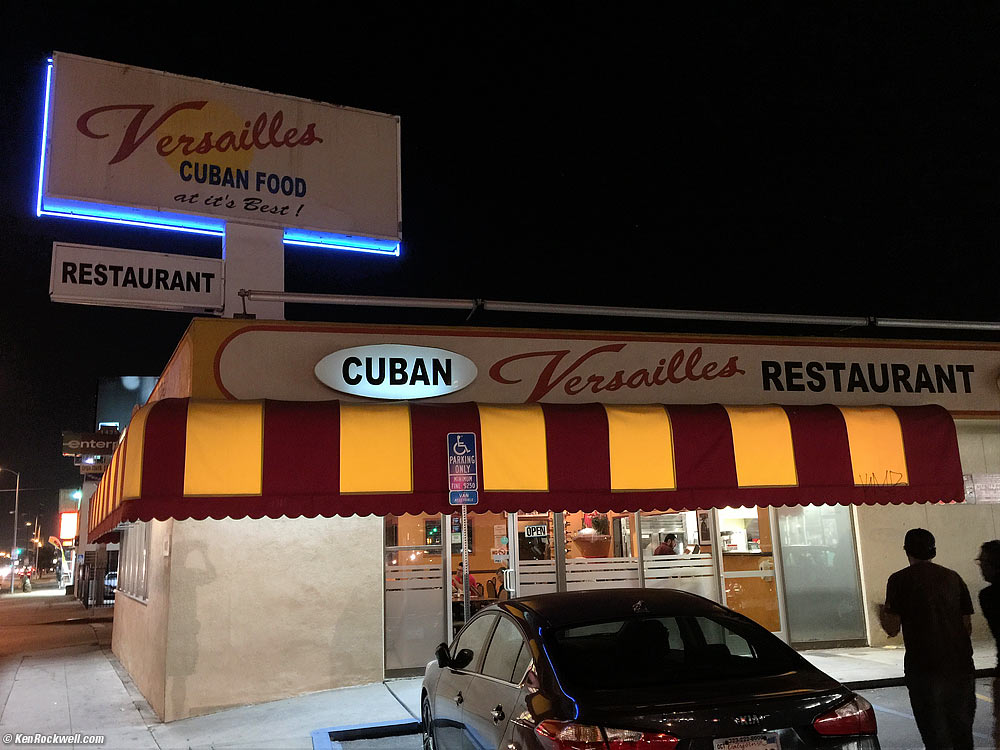 Self-Portrait on Wall of Versailles Cuban Food, Los Angeles, 7:12 PM. (iPhone 6 Plus, f/2.2 hand-held at 1/4 second at Auto ISO 80, Athentech Perfectly Clear v2.)
That's all!
Home Donate New Search Gallery Reviews How-To Books Links Workshops About Contact