Home || <<Back || Gallery || Tech || Links || About || Trips || Contact || Next>>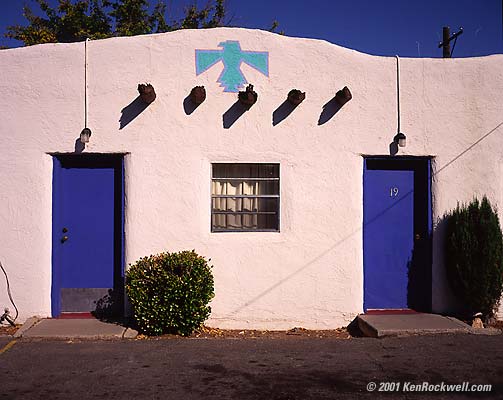 Room 19, El Vado Motel, New Mexico. © 2001 Ken Rockwell
Camera doesn't matter: Mamiya 7, 80mm lens, Fuji Velvia film (220 size).
Bigger, clearer image for special fast internet connections
(don't click if you use a phone line to get to the internet, it will take too long to load)
Typical tacky motel construction from the 1930s. Hey, I thought it was cute.