Home || <<Back || Gallery || Tech || Links || About || Trips || Contact || Next>>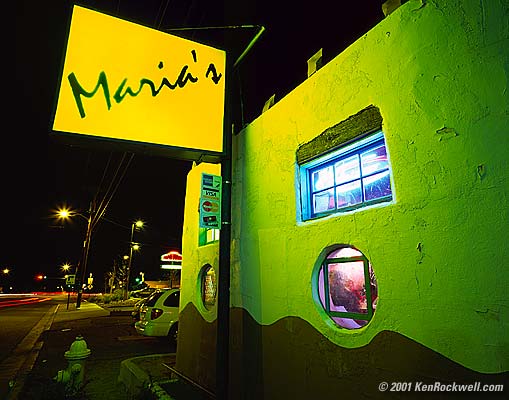 Maria's Restaurant, New Mexico. © 2001 Ken Rockwell
Camera doesn't matter: Mamiya 7, 43mm lens, Fuji Velvia film (220 size).
Bigger, clearer image for special fast internet connections
(don't click if you use a phone line to get to the internet, it will take too long to load)
Maria's makes great carne adovada and fantastic sopapillas. They spice their sugar with cinnamon for extra zip when you sprinkle it on the honey you've drizzled on your sopapillas.