Home || <<Back || Gallery || Tech || Links || About || Trips || Contact || Next>>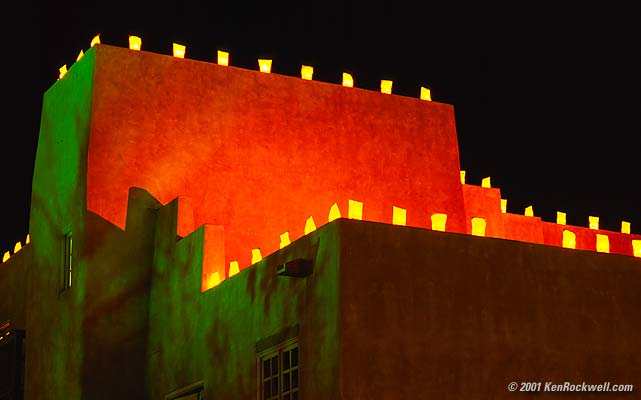 Luminarias (Farolitos), New Mexico. © 2001 Ken Rockwell
Camera doesn't matter: Mamiya 7, 150mm lens, Fuji Velvia film (220 size).
Bigger, clearer image for special fast internet connections
(don't click if you use a phone line to get to the internet, it will take too long to load)
These luminarias, also called farolitos depending on location, are popular at Christmas. They are put out on Christmas eve along walkways to help the Christ child find His way around. Traditionally candles are placed in paper bags with sand for weight; these are plastic bags lit by electric lights.