Home || <<Back || Gallery || Tech || Links || About || Trips || Contact || Next>>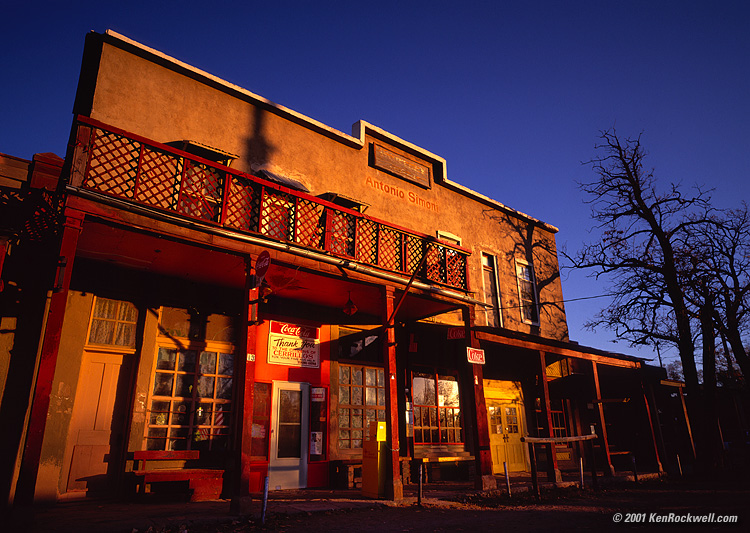 Ghost Town, New Mexico. © 2001 Ken Rockwell
Camera doesn't matter: Mamiya 7, 43mm lens, Fuji Velvia film (220 size).
Return to smaller, faster loading images
We happened upon this old town, occasionally used as a location for films and advertising, just as the last golden rays of sunset graced it. I've never seen it so well lit before.