Home Search Gallery How-To Books Links Workshops About Contact
< < Back to F100 Index < < Back to lack of mirror lock up Next to Flash Exposure > >
The Nikon F100 Depth-of-Field Preview Button Trick © 2004 KenRockwell.com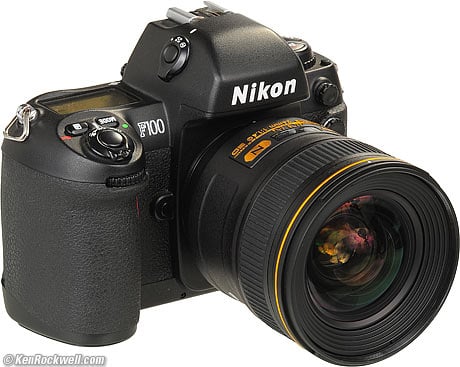 Nikon F100 and Nikon 24mm f/1.4. I'd get it here, and check here, too.
If you enjoy photographing people in public, invariably one day you will have someone pop by and ask you to photograph them just for the fun of it. If you'd prefer not to waste film on this, press and release the DOF button. It sounds exactly as if you've taken their picture.
Other than that, the DOF preview system make a heck of a lot of noise.