Home Donate New Search Gallery Reviews How-To Books Links Workshops About Contact
Mercedes GLK350
2015 model MADE IN GERMANY
© 2014 KenRockwell.com. All rights reserved.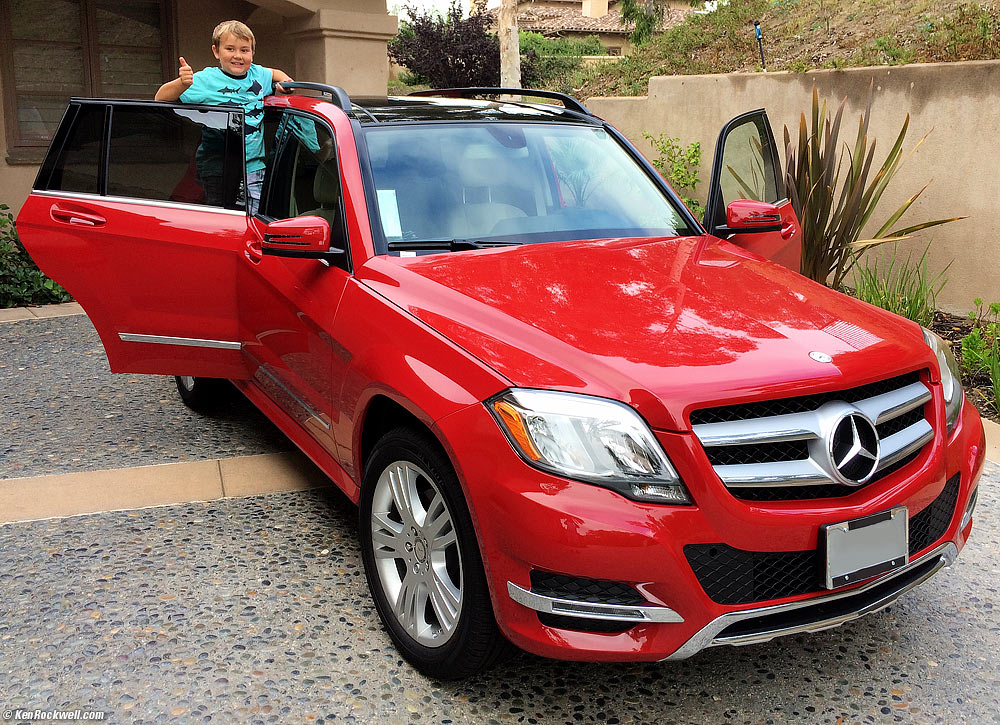 Mercedes 2015 GLK350.
This free website's biggest source of support is when you use those or any of these links to approved sources when you get anything, regardless of the country in which you live — but I receive nothing for my efforts if you take the chance of buying elsewhere. I get no government hand-outs and run no pledge drives to support my research, so please always use any of these links to approved sources for the best prices, service and selection whenever you get anything. Thanks for helping me help you! Ken.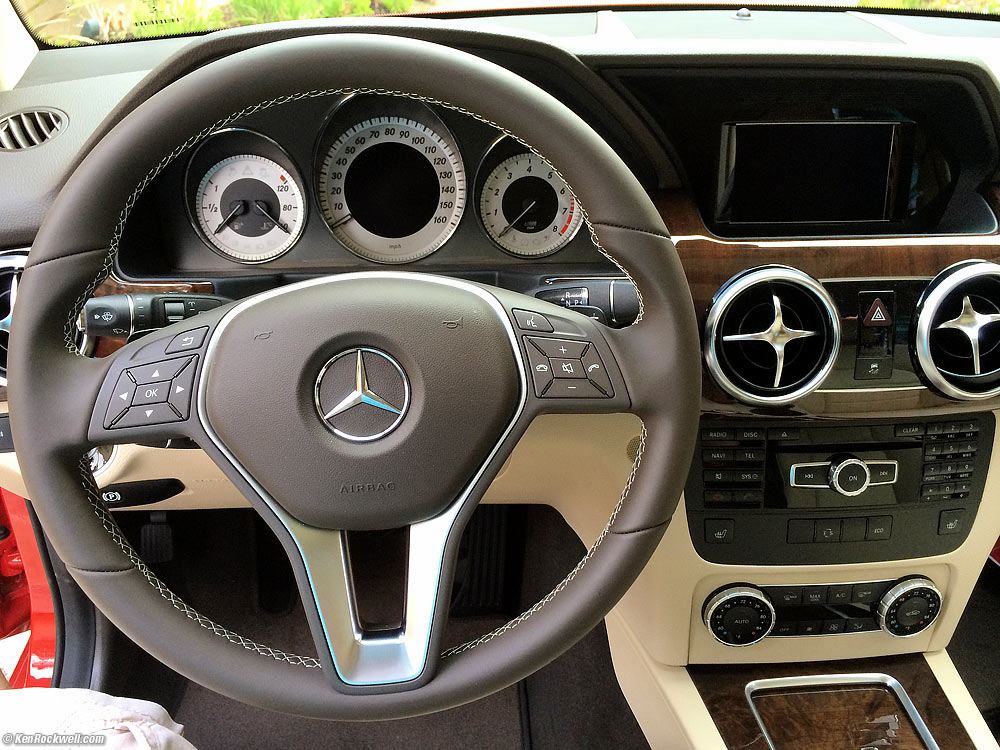 Mercedes GLK350 dash. Bigger.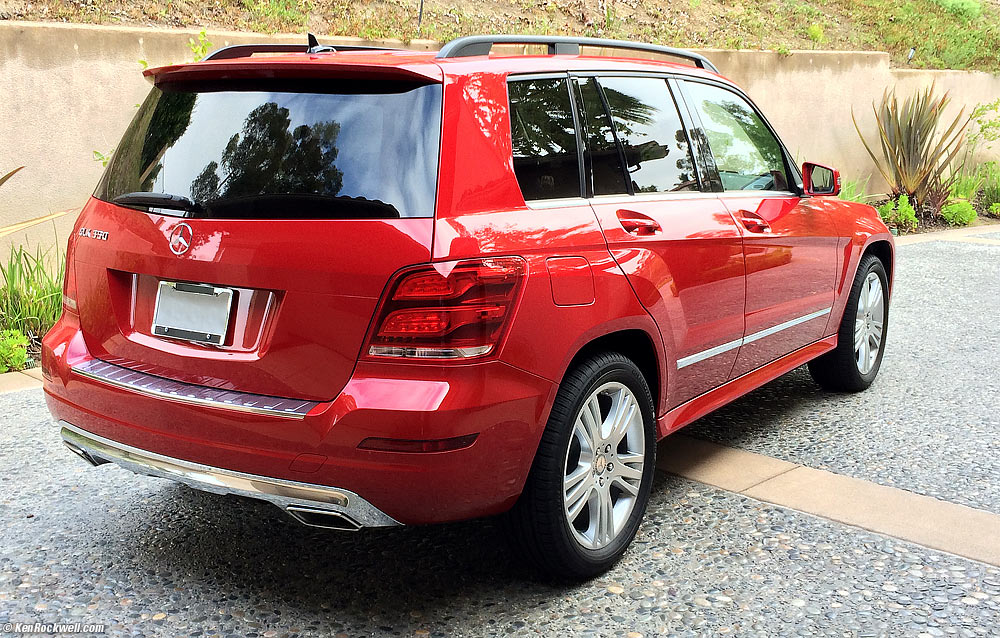 September 2014 Car reviews All reviews
Ryan loves the GLK350.
Earlier models felt cheap and buzzy compared to the top-of-the-line GL550, but this new 2015 GLK is smooth, quiet and nimble.
Even better than the GL550, the GLK350 is MADE IN GERMANY.
The GLK350 feels great. The steering wheel is wonderfully smooth leather, and the ride is tight and smooth as well. The ride isn't luxurious compared to Mercedes sedans, but for a utility vehicle, it's very quiet and comfortable.
By default, the engine stops when you stop, and starts as soon as your foot leaves the brake, so there's never any waiting. If you're not used to this, press the ECO button on the dash, and the motor always runs.
For an economy SUV, the GLK350 is a winner. If you're comparing it to lesser brands, know that the reason many of us prefer Mercedes today isn't always for the vehicle alone as it was 20 years ago. Today, the Mercedes dealer support is second to none, so when your time is valuable, you appreciate that if there is a problem, the dealer makes it go away fast. Our dealer, Hoehn, always fixes whatever needs attention fast, does it right the first time, and always completes it on schedule without breaking anything else. When you bill your time by the hour, you can't afford not to drive a Mercedes-Benz.
Help me help you top
I support my growing family through this website, as crazy as it might seem.
The biggest help is when you use any of these links to approved sources when you get anything, regardless of the country in which you live. It costs you nothing, and is this site's, and thus my family's, biggest source of support. These places have the best prices and service, which is why I've used them since before this website existed. I recommend them all personally.
If you find this page as helpful as a book you might have had to buy or a workshop you may have had to take, feel free to help me continue helping everyone.
If you've gotten your gear through one of my links or helped otherwise, you're family. It's great people like you who allow me to keep adding to this site full-time. Thanks!
If you haven't helped yet, please do, and consider helping me with a gift of $5.00.
As this page is copyrighted and formally registered, it is unlawful to make copies, especially in the form of printouts for personal use. If you wish to make a printout for personal use, you are granted one-time permission only if you PayPal me $5.00 per printout or part thereof. Thank you!
Thanks for reading!
Mr. & Mrs. Ken Rockwell, Ryan and Katie.
Home Donate New Search Gallery Reviews How-To Books Links Workshops About Contact