Mercedes E430 Exterior
and Sport Package
© 2006 KenRockwell.com
EXTERIOR
I was told in 1997 that the round headlights were developed to serve the perceived US market want for something to appeal to younger buyers. Silly, since these are $60,000 cars. The current E-Klasse looks almost identical from the front.
SPORT PACKAGE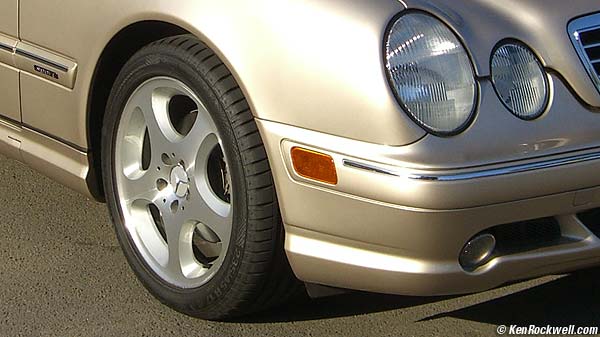 The Sport Package. It's just trim.
The sport package gives you these wheels, the little round baby fog lights, "sport" badges on the fenders and more plastic along the bottom of the car.
The $4,000 sport package is only for looks. It's just plastic trim and wheels. The engine, transmission, brakes, suspension and even the tire sizes are identical. It's all about your visual preference. The only functional difference is better fog lights in the standard package.
I wouldn't bother with a sport package. Unlike BMWs, the Mercedes sport packages are "nur optik," for looks only.
The glass fog light lenses of the standard version I own (the white car) only cost $24. If you break a glass fog lens of the sport version you have to replace the entire fog light assembly for over $200 in parts alone. The fog lenses for the sport model aren't available separately.
I prefer the look of the standard version. The sport version is trying to be something it isn't. The standard E430 wheels look perfect; the sport version wheels are too dainty looking.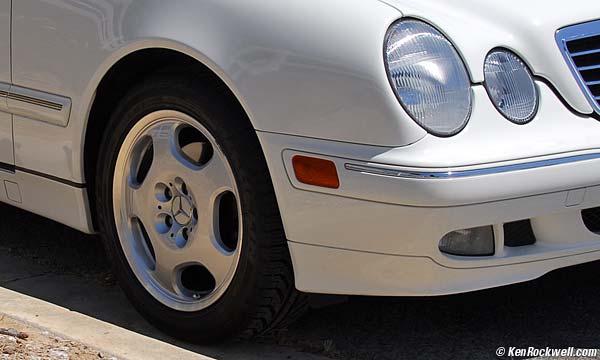 Standard, non-sport package
The standard, non-sport version retains the better wheels unique to the E430, cleaner lines and better and more practical fog lights.
The dainty sport package wheels are more often seen on E320s. These wheels say "E430 V8."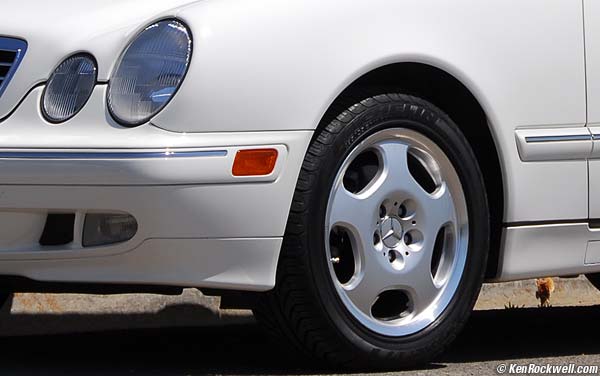 Standard, non-sport package.