Mercedes E430 Alarm
© 2006 KenRockwell.com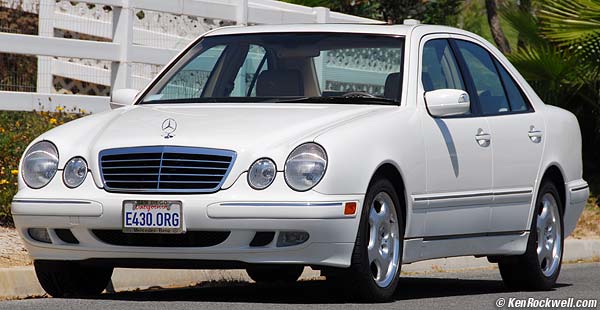 The Mercedes E430 in Olivenhain, California, June, 2006
2002 E430 (click to enlarge)
Alarm
All Mercedes as far as I know have had alarms standard for decades.
The E430's alarm is an annoying whiny treble siren. I prefer the honking horn of older Mercedes.
Mercedes don't make idiotic beeps when you lock or unlock the car, thank God. I don't think they even have any childish blinking LEDs. I'll have to look.
The only way you know your alarm works is to lock it with the windows down. Come back, stick your hand in, and open the door.
The interior trunk release doesn't release when the E430 is locked.