Recommended Cameras What's New How to Make Great Pictures
Arabic Bulgarian Catalan Chinese (simple) Chinese Croatian Czech Danish Dutch Filipino Finnish
French German Greek Hebrew Hindi Indonesian Italian Japanese Korean Latvian Lithuanian Norwegian
Polish Portuguese Romanian Russian Serbian Slovak Slovenian Spanish Swedish Ukranian Vietnamese
Cockney Elmer Fudd Jive Moron Pig Latin Redneck Swedish (Simplified) Windows User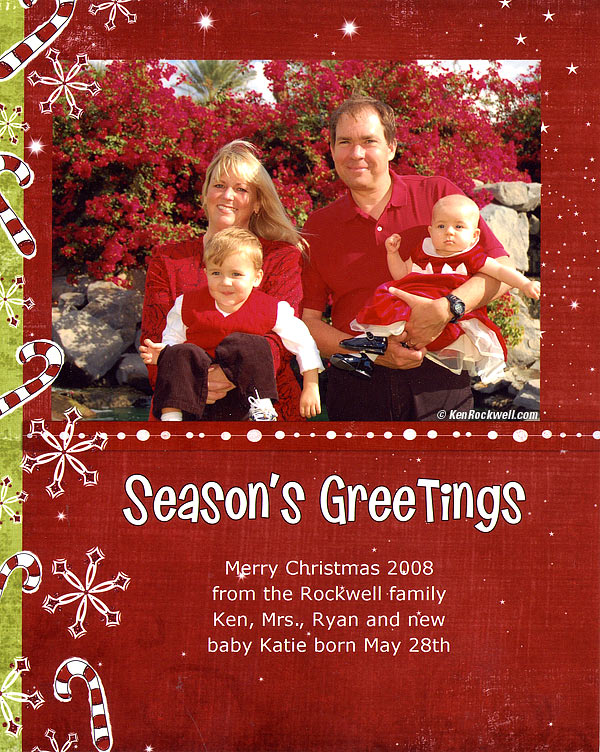 Baby Ryan also wishes you all a Happy Hanukkah!
Our family celebrates Christmas, however Ryan was born on Hanukkah two years ago, and more specifically, right after sundown on the first night of Hanukkah.
When God sends you a Hanukkah present like that you pay attention, so we light a candle for him to play it safe. He gets two birthdays: one on December 15th, and another on Hanukkah each year!
© 1973-2008 Ken Rockwell. Optimized for Mosaic 1.0 and 640x480 monitor. old index pages.