Casio's Custom Camera Charity Contributions
© 2006 KenRockwell.com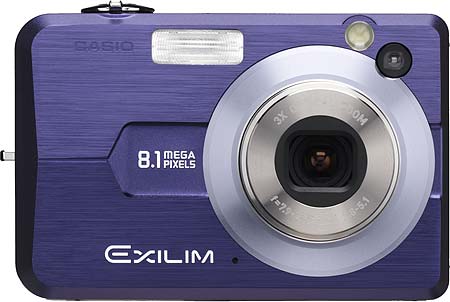 Casio EX-Z850 - one of only five in blue!
I get my goodies at Amazon and Adorama. It helps me publish this site if you get yours from those links, too.
Introduction
Want a cool custom color no one else has? Casio is making a few of their cameras in a few unique colors and will be auctioning them off for charity.
Casio wants to help rebuild schools in the Gulf Coast area that were devastated by hurricane Katrina. They've created and then donated custom cameras to be sold for charity on eBay. These will be available for bid from April 4 through April 14, 2006.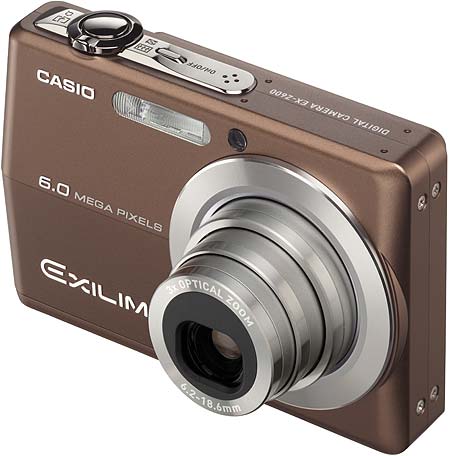 Casio EX-Z600 - one of only five in brown!
All proceeds from the sale of these limited cameras on eBay will benefit the three New Orleans schools through GlobalGiving, an Internet-based philanthropy service that connects donors and individuals directly to social, economic development, and environmental projects in the U.S. and throughout the world, allowing donors to stay in control of where their money goes. Casio will work with GlobalGiving to see that funds go directly to the first three public schools in New Orleans to open after hurricane Katrina.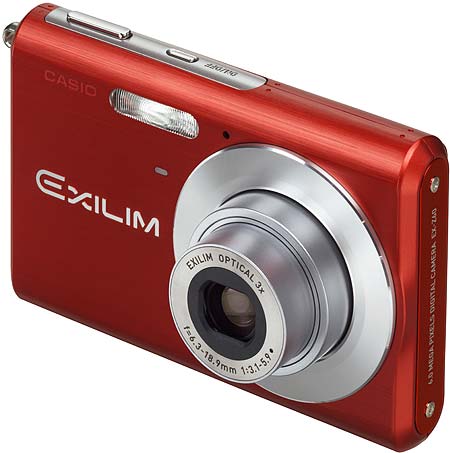 Casio EX-Z60 - one of only five in red!
"Education is a top priority of Casio's and we are honored to be a part of a mission to benefit the students of New Orleans and to help the schools get the funding they need to continue the rebuilding process," said Bill Heuer, Senior Vice President of Sales of Casio's Digital Imaging Division. "We custom-made certain cameras to offer limited editions especially for sale on eBay, and anticipate the uniqueness of these EXILIM Zoom cameras, not yet readily available at retail, to generate a significant gift for the three New Orleans schools through GlobalGiving."
Want to Bid?
Go to www.ebay.com/casio.