Home Search Gallery How-To Books Links Workshops About Contact
BMW K 1200 GT
This is a British English translation of the German press kit. It's about the German models, which may not apply to what we'll get in the US
US availability is still unannounced.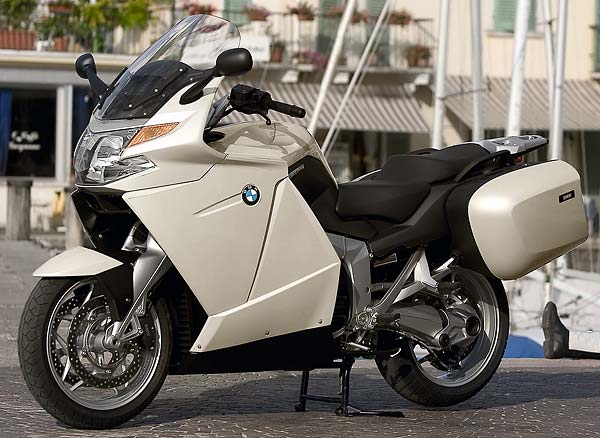 BMW K 1200 GT
The K 1200 GT is the successor to the existing K 1200 GT and is based on the innovative engine technology of the K 1200 S and K 1200 R. The second generation of the GT offers top-class driving dynamics, a key feature here being the fact that the engine is designed for particularly high torque. This makes for supreme performance figures and maximum agility: the performance of the sports touring bike will be over 110 kW/150 bhp.
Likewise, the chassis components leave nothing to be desired. The K 1200 GT has the same technical basis as the K 1200 S and offers customers Duolever front wheel control, the Paralever for rear wheel control and the electrically adjustable suspension strut (ESA) as an optional extra. The GT deserves the name "Gran Turismo" like no other. Its standard features include an adjustable seat and handlebars. The windshield can be electronically adjusted to suit individual preferences. Other equipment features are the pannier system and the BMW Motorrad Integral ABS in the part integral version. BMW Motorrad also provides a tailor-made range of special equipment and accessories.
The new K 1200 GT offers perfect wind and weather protection and is the optimum riding machine for tours and long distances. Nevertheless it is surprisingly narrow and very elegant in appearance.