<< Back Home Gallery How-To Links Workshops About Contact Next >>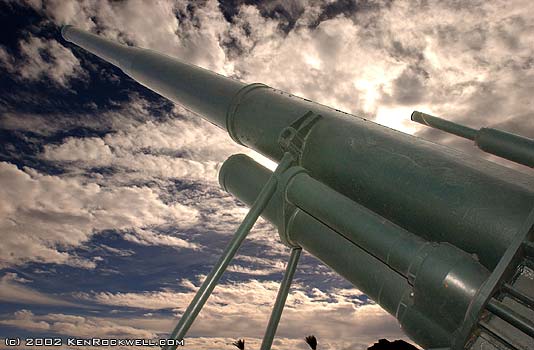 U. S. Army Yuma Proving Ground, Yuma, Arizona © 2002 Ken Rockwell.com. All rights reserved.
These big gun welcomes visitors to the U. S. Army's Yuma Proving Ground. This is where our army tests and has tested artillery for decades to help maintain peace throughout the world.
<< Back Home Gallery How-To Links Workshops About Contact Next >>