<< Back Home Gallery How-To Links Workshops About Contact Next >>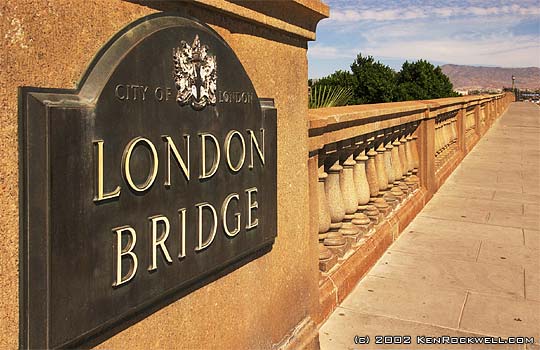 London Bridge, Lake Havasu, Arizona © 2002 Ken Rockwell.com. All rights reserved.
I never actually believed this, but lo and behold London Bridge really is in Lake Havasu, crossing the Colorado River. Most of Lake Havasu seemed to be populated by drunks, although I was only passing through at lunch time so I hope I'm mistaken.
<< Back Home Gallery How-To Links Workshops About Contact Next >>