<< Back Home Gallery How-To Links Workshops About Contact Next >>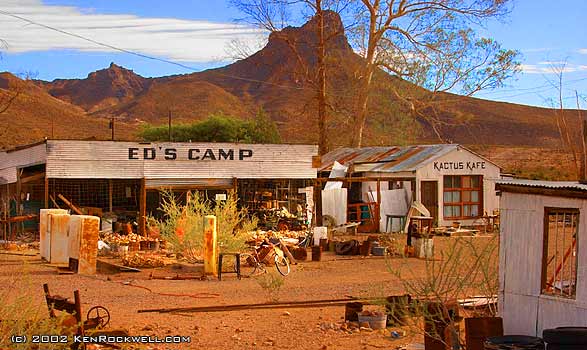 Ed's Camp, Northwest Arizona © 2002 Ken Rockwell.com. All rights reserved.
Now, on the last day of my trip, Sunday, 13 October 2002, I finally got to the really weird stuff I had been seeking the whole time. It seems that there are no real buildings in Northwest Arizona, just motorhomes and ramshakle concoctions like this. I liked this area.
<< Back Home Gallery How-To Links Workshops About Contact Next >>