<< Back Home Gallery How-To Links Workshops About Contact Next >>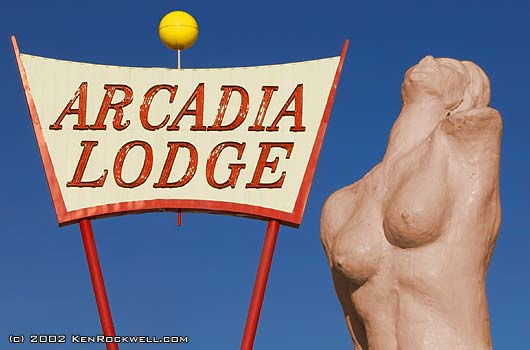 Arcadia Lodge, Arizona © 2002 Ken Rockwell.com. All rights reserved.
"Art is where you find it" Peter Schickle.
Culture is everywhere in the booners of Arizona. On the morning of Sunday, 13 October 2002 I was headed out towards Oatman and happened upon this place complete with naked lady statues all around. This place looked like the sort of motel in which people live permanently, so just imagine what sort of treasures you'd find in a more up and up place.
<< Back Home Gallery How-To Links Workshops About Contact Next >>