<< Back Home Gallery How-To Links Workshops About Contact Next >>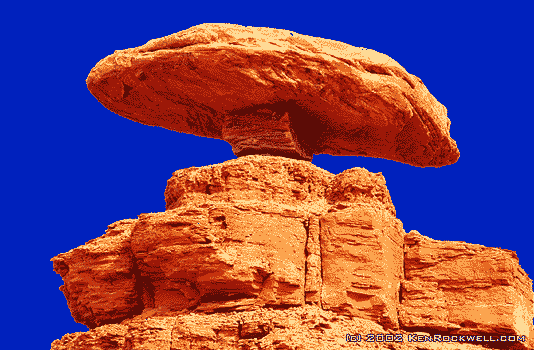 Mexican Hat, Utah © 2002 Ken Rockwell.com. All rights reserved.
As a kid we saw funny names on maps and wondered. Yes, this is the fabled Mexican Hat of Mexican Hat, Utah. There is no town save for a few run down buildings, even though AAA lists a motel in the area. Since you've seen it here you can skip it. This is it and the hottest attraction for miles around.
<< Back Home Gallery How-To Links Workshops About Contact Next >>