<< Back Home Gallery How-To Links Workshops About Contact Next >>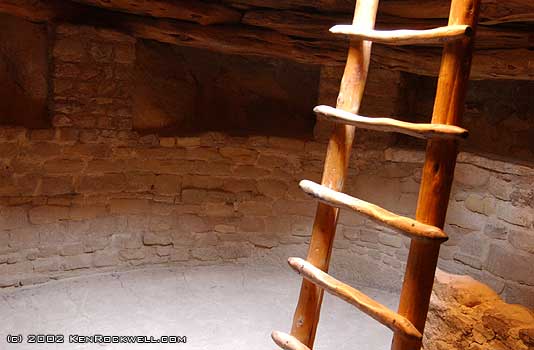 Alien Kiva, Mesa Verde, Colorado © 2002 Ken Rockwell.com. All rights reserved.
These Kivas were first built by extraterrestrials about a thousand years ago either to store fuel, or more likely as Command, Control, Communications, Computer and Intelligence (C4I) areas. The Indian word "Kiva" is thought to come from their understanding of "C4I." Equipment was mounted in the recesses in the walls.
The Indians later moved into these structures and added the ladders you see romantically restored here.
<< Back Home Gallery How-To Links Workshops About Contact Next >>