<< Back Home Gallery How-To Links Workshops About Contact Next >>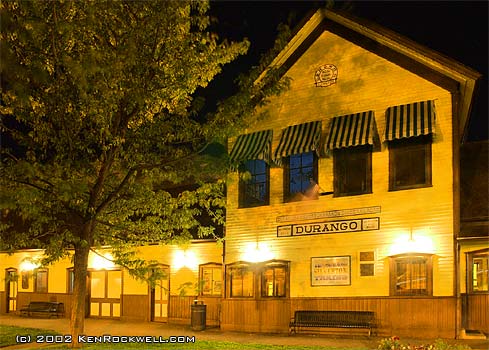 Train Station, Durango, Colorado © 2002 Ken Rockwell.com. All rights reserved.
Durango is home to the Durango & Silverton Narrow Gauge Railroad. For about 70 bucks you can get a round trip on this steam train to Silverton for the day.
<< Back Home Gallery How-To Links Workshops About Contact Next >>