<< Back Home Gallery How-To Links Workshops About Contact Next >>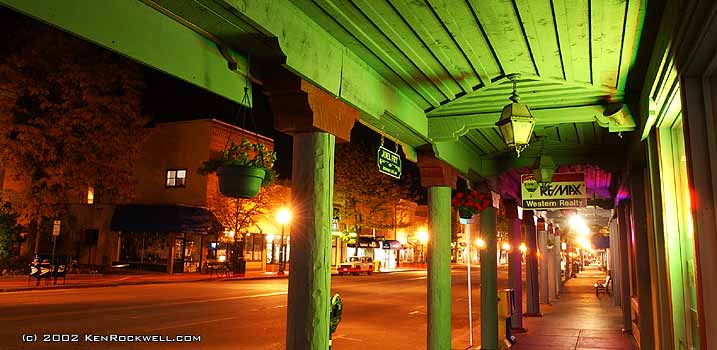 Walkway, Durango, Colorado © 2002 Ken Rockwell.com. All rights reserved.
After dinner I wandered around Durango photographing. Durango is a great place: not only is it a real old western town, but its people are totally devoted to outdoor sports. No one sits around watching TV as most of the USA does. It's just like my home in La Jolla where everyone is out all year playing. I might be able to handle living here.
<< Back Home Gallery How-To Links Workshops About Contact Next >>