<< Back Home Gallery How-To Links Workshops About Contact Next >>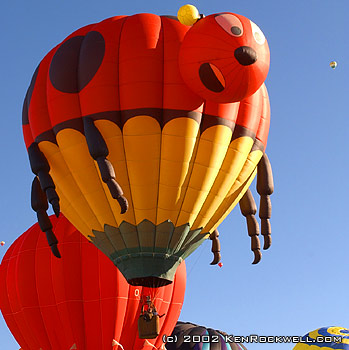 Ladybug Balloon, New Mexico © 2002 Ken Rockwell.com. All rights reserved.
There are a lot of fun shaped balloons. I have a friend whose child plays on a team called "The Ladybugs" and thus I had to snap this for her. Cute, huh?
<< Back Home Gallery How-To Links Workshops About Contact Next >>