<< Back Home Gallery How-To Links Workshops About Contact Next >>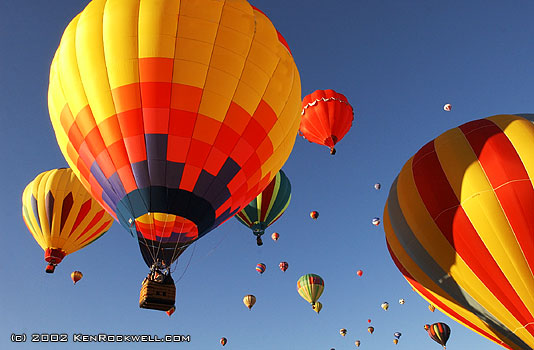 Albuquerque Balloon Fiesta, New Mexico © 2002 Ken Rockwell.com. All rights reserved.
It's 7.30AM on Saturday, 05 October 2002. We got up at 5:20AM to walk over here and beat the traffic. Guess what? Even though balloons are flying before dawn, sunrise on the Fiesta floor is 7:30AM. This snap was made then. Tomorrow we won't be here at 6AM as we were today!
<< Back Home Gallery How-To Links Workshops About Contact Next >>