<< Back Home Gallery How-To Links Workshops About Contact Next >>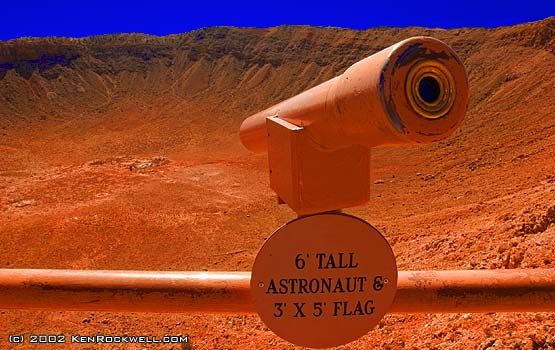 Meteor Crater, Arizona © 2002 Ken Rockwell.com. All rights reserved.
And here's the hole, saving you the twelve bucks. (Actually it's well worth the twelve dollars.) It's a lot bigger than it looks here. You need the telescope just to see the models of astronauts in the middle. Our astronauts trained here for the moon landings.
<< Back Home Gallery How-To Links Workshops About Contact Next >>